Transform Your Outdoor Area with West London Artificial Grass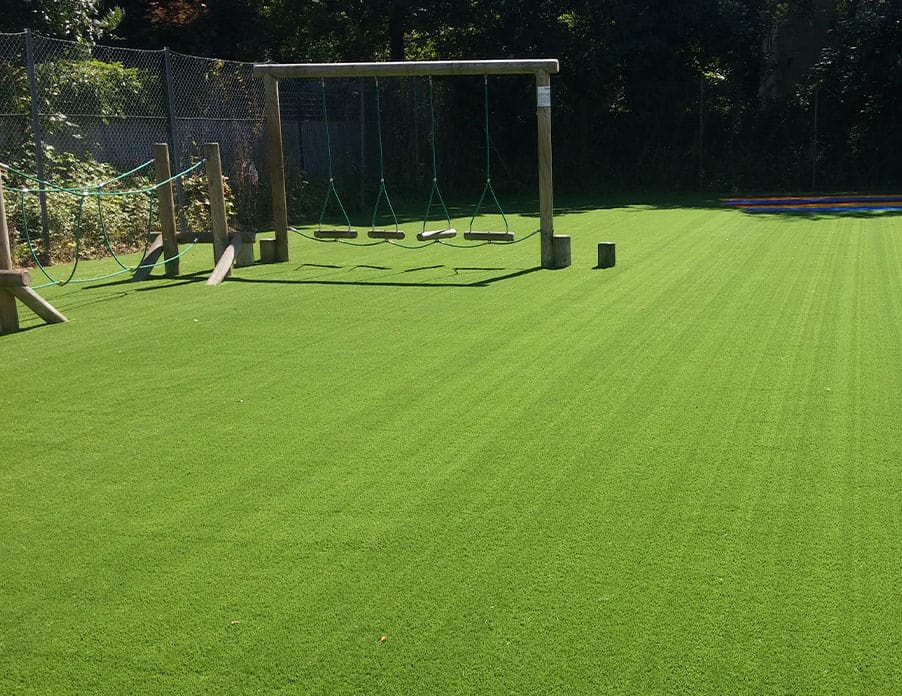 Here at Designs & Lines, we're ready and waiting to swiftly supply and expertly install artificial grass for your outside spaces in West London. No matter where you're based, we can soon be there to see your outdoor areas transformed into new, green spaces that your students will love to use for games and activities, and that can be used all year round for those all-important PE lessons.
When you decide to give us a call or send us a message here on this website, one of our friendly team members will soon get back to you to discuss what you need. They'll be glad to help you work out all the details and specifications, so you'll be able to place your order and your pupils will get the outdoor space they need for fun and exercise.
We can even help you out with a free quote if you already know what you'd like us to do, so contact us today if you've got your ideal green outdoor space in mind.
Our Installations of West London Artificial Grass
Our installations are just right for those spots in West London that don't get a lot of sun, or have a lot of real greenery around. They're also perfect for places that do have green spaces, but are in need of a tougher substitute than real grass to cut the costs of maintenance and refitting new layers every time someone has a football match or a game of rugby.
The turf we provide can offer you everything you need with its UV-protected, "spring back" design, and you'll soon reap the benefits as your kids can be let out to play games and sports on it throughout the year. This even makes it cost-effective!
Supplying North West London and South West London
When we carry out an artificial grass installation in London, you'll see our years of experience at work. This includes making sure you're getting exactly what you've asked for from our service:
Our team of installers will travel to your location in the capital and will help you to work out the dimensions of the space you'd like to see made greener
They will then supply and fit the layers of synthetic turf exactly where you've asked for them to be placed, cut to the dimensions specified in your order
Everything will be handled by us once your order has been placed, so you won't need to worry about watching us work when you have other things to do
We will even work around your schedule, including on weekends, to make sure you receive your order on time
The Benefits of Installing Artificial Grass in the UK
We understand that you'll only be looking for products and equipment which most benefit your pupils. Artificial grass lawns might just be the perfect purchase to add to this list, as more and more schools, children's centres, and organisations are discovering just how many benefits having them installed can provide!
Below, we've added a list of some of the benefits you'll find when you decide to install artificial grass for your space in West London:
The hard-wearing grass fibres and layers in our synthetic lawns are ideal for any number of kids to rush around on, no matter how rowdy, without being kicked to pieces. Animals can't dig the turf up, either
The silica layer means there's no mud or dirt to stick to shoes, so your pupils will stay clean and so will your classrooms, halls, and corridors!
Silica layers also prevent burns if anyone slips over
Artificial turf isn't affected by the weather or the changing of the seasons, so it will stay looking green and vibrant all year round
Artificial grass fibres are hypoallergenic, so even those suffering from allergies and hayfever can come out to enjoy it
Your turf will need little to no maintenance, so your groundsmen will get more time to take care of other things and you'll save some money from your budget
You'll be able to order as much or as little artificial grass as you need, whether you're just looking for some nice, neat grass edging, need a small artificial lawn for playtimes, want or a full football field for PE lessons
The highest-quality artificial grass in the modern-day looks and feels as good as the real thing
Why Choose Us as Your Artificial Grass Installers?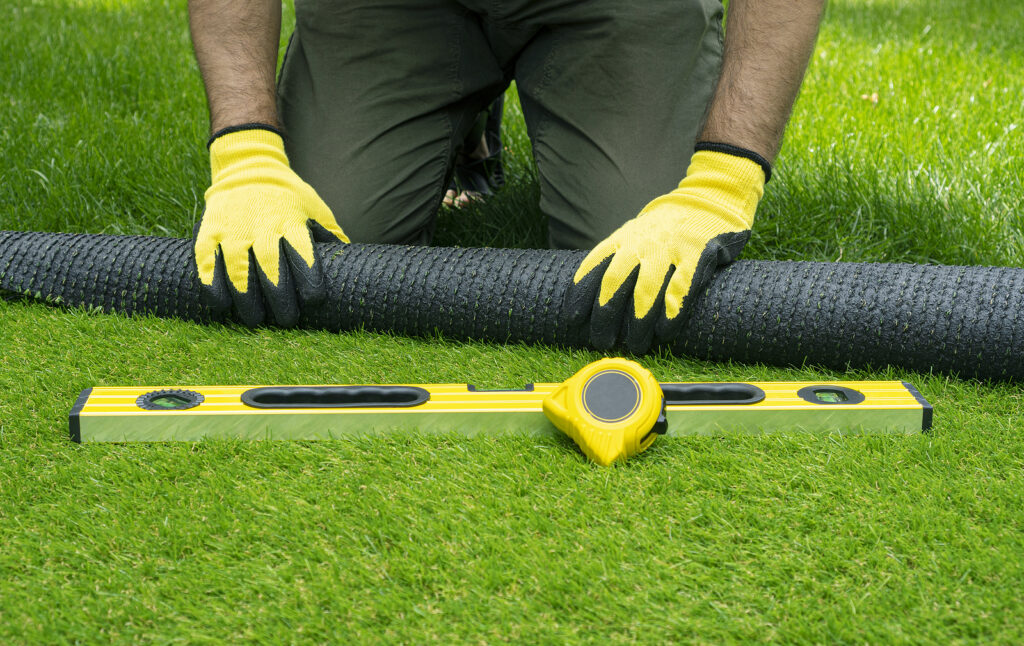 We're proud of the work we do, and we're happy to say that we've had the privilege of working with over 10,000 schools across the UK to turn their outside spaces into the neat, green play and sports areas they need to have fun and to learn outdoors all year round.
We think we might just be the firm to give you the high quality artificial grass you've been looking for as well, and we've listed just some of the reasons why below:
We've worked as professional installers of playground markings and artificial grass for over 20 years
We've spent our time working with a host of different organisations, including schools, nurseries, children's centres and even local councils. We've done this across North West London and South West London, so we're always happy to make a return visit!
We're fully prepared to supply and fit synthetic grass just as you've requested, adding layers to suit your exact requirements, dimensions, and specifications
If you've had any specific landscaping ideas that you'd like us to make a reality, we'll do everything we can to see that we do
Our dedicated team of installers are ready and waiting to travel to your location, where they will complete your installation in no time at all
We're a price-competitive company, so if you find fake grass at a cheaper price anywhere online, we'll be happy to match or beat both the price and the quality
For an Evergreen Space for Years to Come
If, like many spaces in West London, you've found that you don't have a lot of room or light to keep real grass the shade of green it should be, or even if you know that you could save yourself on the cost of maintenance with a more durable alternative, then Designs & Lines has your answer. We'll work as your specialist suppliers and installers of artificial grass lawns, and we'll arrange for you to receive your purchase when you need it most.
Contact Us
Get in touch with us on the phone or send us a message today and you'll find the professional service you need to bring you the green space you've been looking for in West London. We'll even make sure the service is as quick and hassle-free for you as possible by handling the work from the moment you place your order.
You won't have to worry about getting too involved when you need to focus on more important things. All you will need to do is let us know where you need your artificial grass installed, tell us about any specific dimensions you think will need our attention, and we'll take care of everything from there.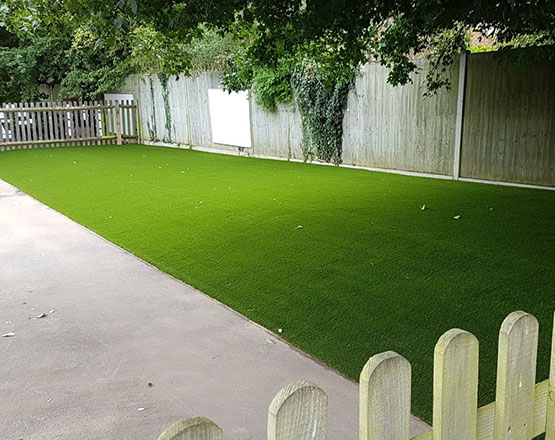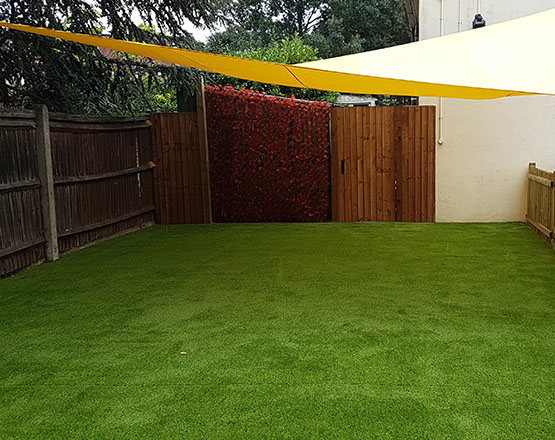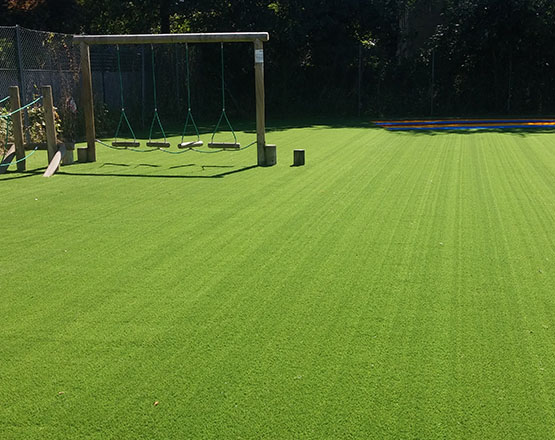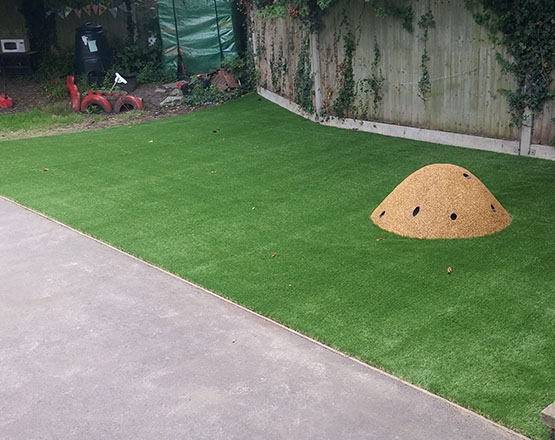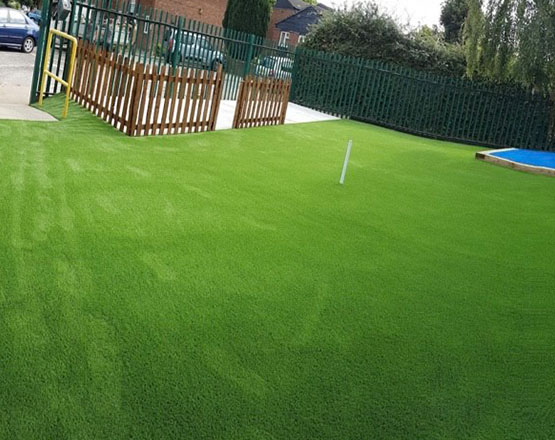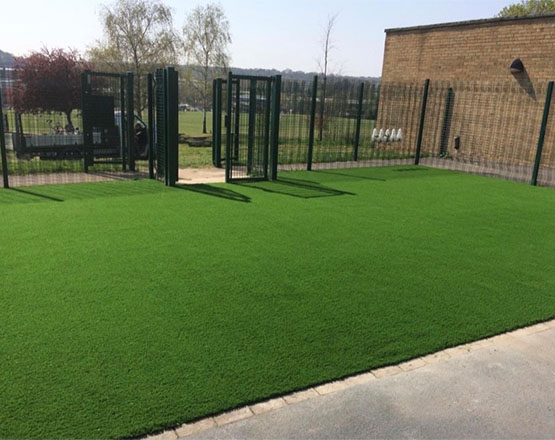 Why You Should Choose Artificial Grass?

Amazing 10 Year Guarantee!

Suppliers of the best quality Artificial Grass


Reduced risk of accidents

Create Mud-Free Areas, No more Muddy Footprints Back in School

Wide variety of Artificial Grass Products for Different Types of Play and Sport

Reduced time on maintenance