Daily Mile Playground Markings
Daily Mile Playground Markings for Fun and Fitness
We know that keeping kids active and encouraging them to exercise is a challenge often faced by teachers in the modern age, so it's important to get pupils into a routine that they find fun and can easily complete. By signing up for The Daily Mile and adding a set of our Daily Mile playground markings to your outdoor space, you'll be setting up the students of your school for easy exercise that everyone can enjoy.
Help your children to stay healthy by choosing this initiative, and commit to keeping the plan going in your school by ordering a Mile A Day circuit from us today. Our expert team is fully prepared to help you through the ordering process if you give us a call, and we can always assist if you need questions answered before you make a purchase. We'll even work weekends to get you the playground markings you want, fitting what we do around your schedule as suits you best.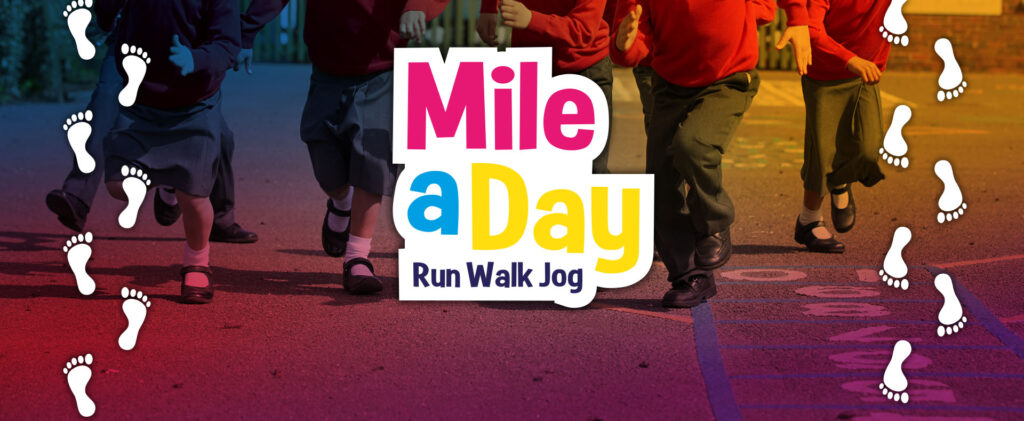 What is The Daily Mile?
If you haven't yet heard of or looked into The Daily Mile initiative, we can give a quick explanation. It started in 2012 as a worldwide approach to tackle a decline in children's physical fitness, involving a simple routine of primary school pupils running or jogging around a running track or circuit for 15 minutes every day. The aim of the programme is to improve the physical, social, emotional and mental health of children, no matter their age, ability or personal circumstances.
There are a number of benefits to helping your own students take part in The Daily Mile:
The daily routine is done in 15 minutes, with most children completing a mile in that time
It gives your students time in the fresh air
Beyond a marked circuit, you don't need any extra equipment. This means no setting up or tidying up
No staff training is needed
There is no extra workload for teachers
Children can run in their uniforms, so they don't have to get changed
The initiative is social and fun, not a competition
It helps to improve fitness and encourages kids to be aware of their own health
Our Mile A Day Track
We are delighted to be able to offer a Mile A Day Circuit as part of our range, giving your pupils the perfect place to burn off energy and take part in The Daily Mile at playtime or during PE. These tracks are available in a wide variety of striking colours that are bound to catch the eye and bring fun into their new fitness routine, and the track is large and open enough that children can walk, run or jog around it with their friends at a pace which suits them.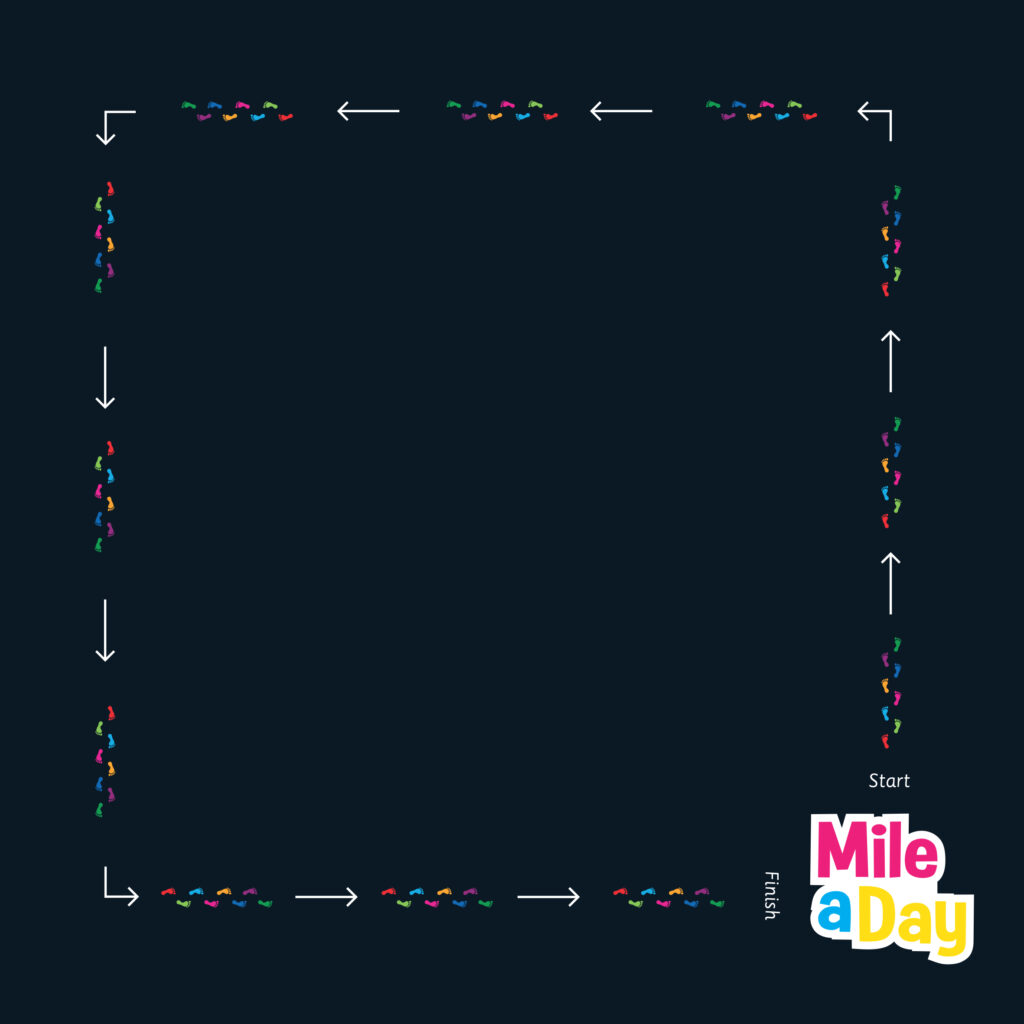 We know that not every playground is the same size or has the same dimensions, but we will work closely with you to ensure that you get the mile circuit which works best for your available space. Get in touch with us today and we can arrange a site visit so your circuit will be designed and created in a way that's just right for your playground.
Custom Designs for Your Mile Circuit
If you like the idea of creating a playground marking that suits a theme, or keeps to an already-established colour scheme, we can even help you design a Daily Mile circuit of your own! Bespoke themes for playground markings are a speciality of ours here at Designs & Lines, so if you would prefer animal prints to footprints around your track, or would like the track in your primary school's colours, we can arrange it.
Why Choose Us for Your Daily Mile Playground Markings?
We've already worked with over 10,000 schools across the UK to bring bright, fun fitness markings, games and sports courts to their playgrounds, and we think we could make the ideal team to design and create your Daily Mile playground markings as well. Below, we've listed just some of the reasons our customers are always happy with our products and services:
We have over 20 years of experience working as independent playground marking designers and installers
We've worked with schools, nurseries, local councils and children's centres, as well as a host of other different organisations to create their perfect playground markings
We have a vast selection of products, each of which can be adapted and created to suit your available space
We are always prepared to create bespoke designs if you have an idea that you or your students absolutely love and want to see made
We have a dedicated team of installers ready and waiting to fit the markings for you, at a time and on a schedule which suits you best
We'll match or beat any price that you bring to us
Our Thermoplastic markings are all high quality and completely durable
Our products are a form of safety surfacing and can be fitted to most playground materials
Our materials are environmentally friendly, come in a myriad of colours and are specifically designed to last up to 10x longer than paint
Walk a Mile a Day With a Track from Designs & Lines
If you've been looking for a brand-new way to keep your kids physically active in the school playground, then Daily Mile playground markings in the form of our Mile A Day Circuit may just be the solution. We are passionate about providing pupils across the country with vibrant, fun marking designs that encourage them to stay fit and healthy, and this particular product gives them a great guideline to work with when you sign your school up for The Daily Mile.
Our specialist team will be ready and waiting when you call us to place an order, so don't hesitate! We can help you plan every part of your school playground's new markings, and by using non-toxic, fast-drying inks in our products, we can also ensure that they'll be ready for use in no time.
We take great steps to keep our service as free from hassles and frustrations as possible, including handling most of the work. All you need to do to get the Daily Mile line-markings and designs you want is place an order, tell us where and when you would like them fitted and then let us handle the rest.