Football Bibs for School Teams of All Ages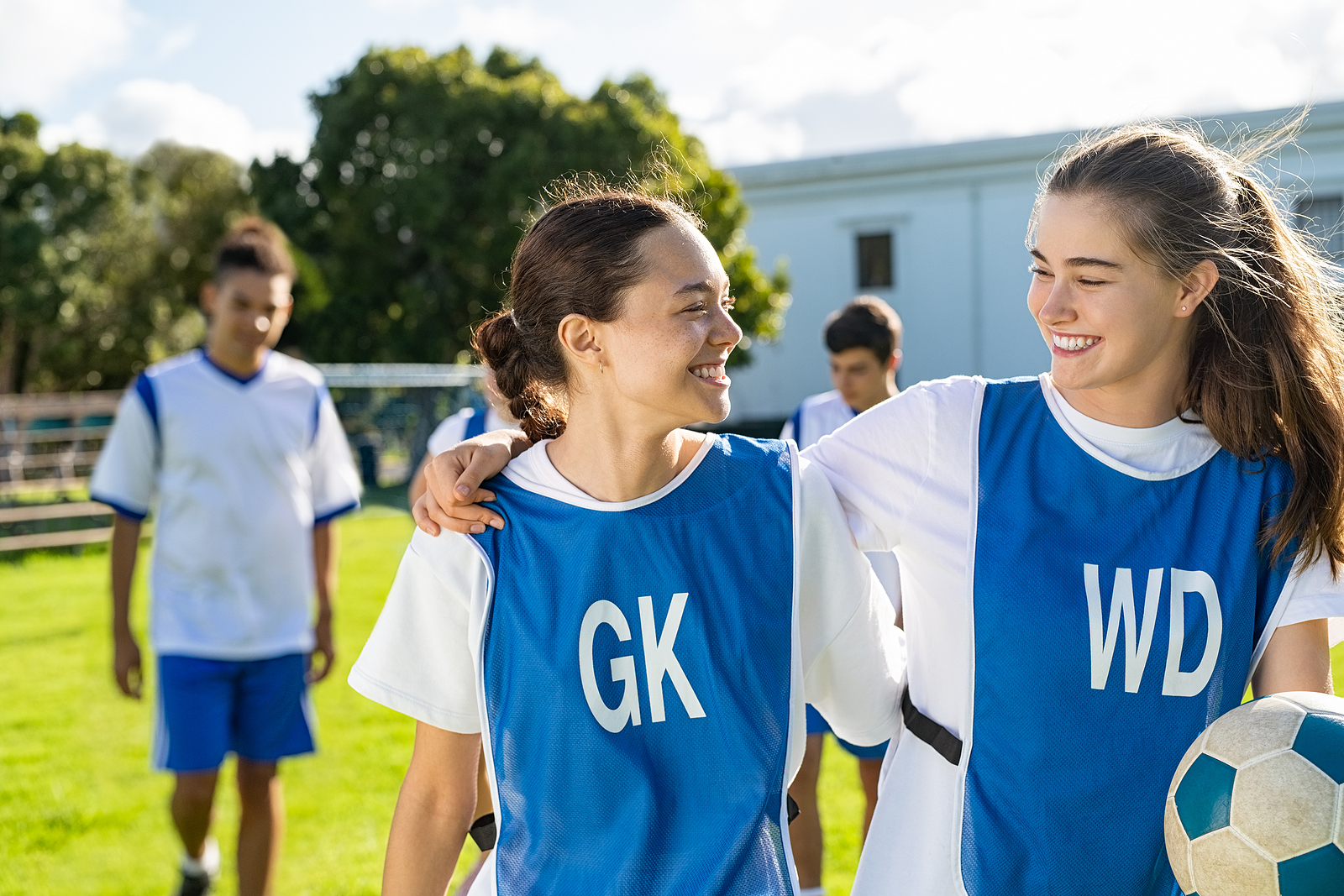 As part of our range of school PE equipment for students, we'll be happy to supply you with a wonderful selection of football bibs for dividing your class up whenever you're planning on playing team games. These can be delivered anywhere you need in the UK, with us even working weekends to bring you the kits and equipment that will soon see you carrying out your ideal lesson plan.
We also understand that the most important part of your work is teaching your students, so when you choose to buy your bibs online from our service we will take care of everything when the time comes for your purchase to be delivered.
Football Bibs of All Sizes and Colours
Our collection of football bibs comes in a range of sizes that will be just right for school kids of any age or education level. These can be split into three "one size fits all" categories for you to buy:
We can also offer our tops in a large selection of vibrant colours to distinguish your teams once they've all been put together for your games:
Black
Dark Blue
Light Blue
Green
Red
All of our children's and teen's football tops are made with 100% micro mesh materials that are designed to keep the tops lightweight and breathable. This means all of your kids will be kept cool and comfortable through their lessons, and can exercise and have fun without overheating.
Primary School Football Training Tops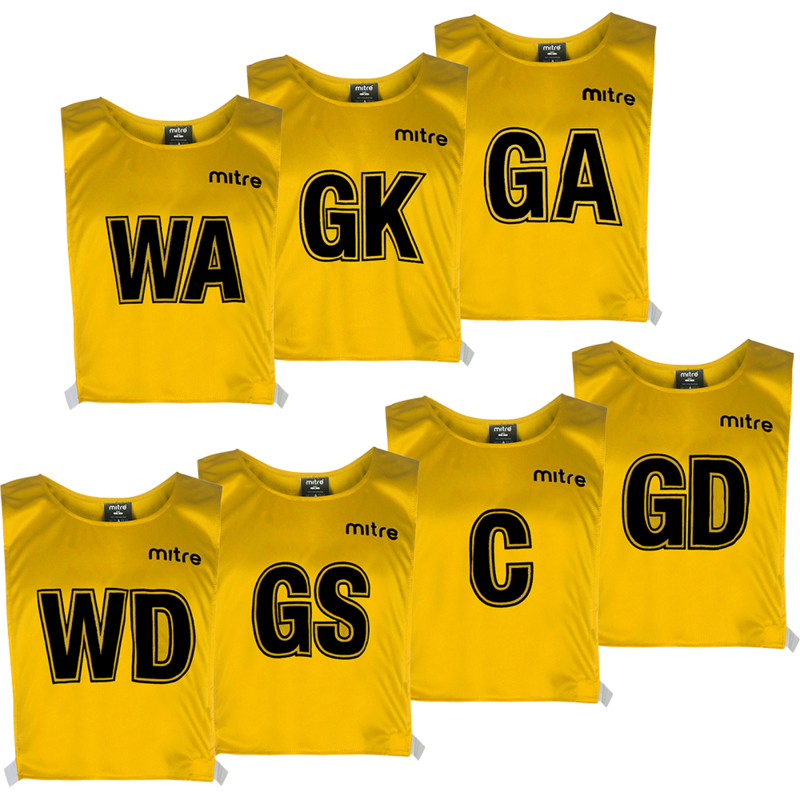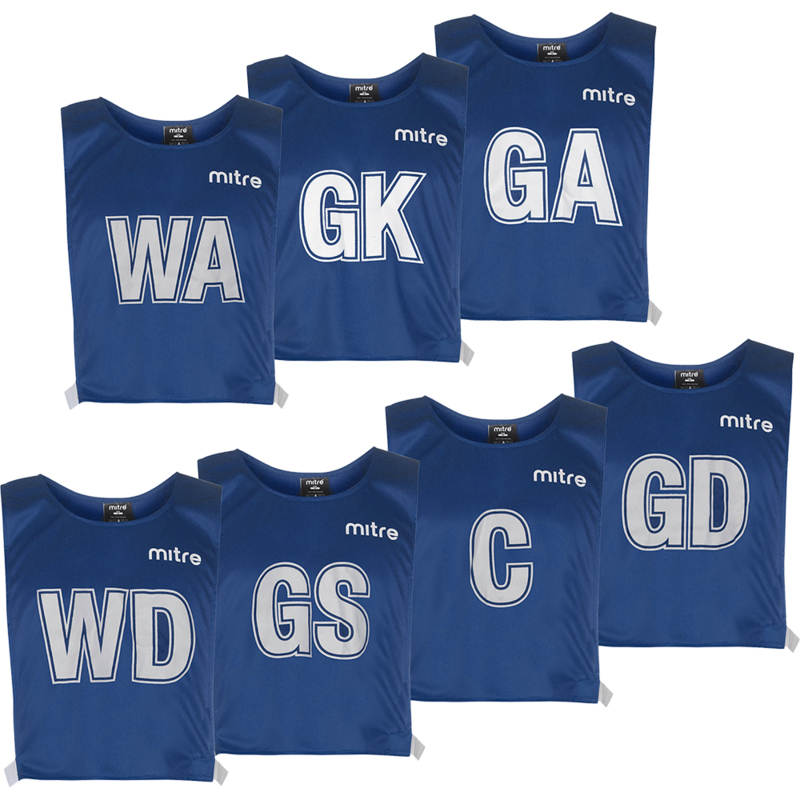 We understand that your Infant classes might not yet be ready for full team games, but getting them ready for matches as they grow is made easier by getting them interested. Having a range of bibs in bright colours can certainly help this along, too! Once they're all kitted out in their children's size football training bibs, you'll be ready to help them practise and develop the skills that will see them playing like young pros in no time, from "free kick" sessions that help their accuracy to kicking the ball between them in a group show of teamwork that also lets them socialise.
Junior classes should be more prepared for longer, team-based games, so having a set of training tops that help different teams to stand out should go a long way towards helping you set out your perfect PE lesson. If your class is large enough, you may even be able to switch the teams up and have everyone play against each other at different points, or even turn a series of lessons into a mini-tournament for your kids.
Tops for Secondary School Football Training
If you've got an older class playing at a higher level, we'll be happy to help you buy all the sets of training bibs you need to take your students through games and drills. It's more than likely that they already know all the rules of football at this age, but they're still going to need team colours that keep them in their groups for the games you want to set up! Our Youth and Senior training tops should be just the right size to take them through matches, too, starting in Year 7 and taking them right up until the end of Year 11.
Accessories for Fantastic Football-Based Lessons
Alongside training tops and football bibs, we've also got a great range of other accessories in our collection of kids' football training equipment that you might want to take a look at. Explore what we have available and find everything you need to teach Infant and Junior primary classes about the rules of the game, or to go through longer, harder training sessions with secondary school students.
Whether you need corner flags or folding benches, we'll have what you need to complete your lesson plan and to make it as memorable as possible for your kids. By setting out the ideal game with all the equipment you could ask for, you might even be helping a student who hadn't yet fallen in love with football to find an entirely new appreciation for the sport!
Making Your Fields and Playgrounds Pitch Perfect
If you've already settled your order for football training bibs and equipment, your mind might then turn to the space you've got available to play games and host matches or tournaments. If you don't already have a sports hub set up, or even a space in your playground that's already marked out for football, why not take a look at the football pitch markings we'll be happy to fit to your playground?
Our exceptional thermoplastic football lines are designed to be as hard-wearing and durable as you need for any number of games and matches, withstanding scrapes, scratches, and scuffs of all kinds. We've also got markings in a wide range of design options, so you'll get the chance to pick out the best set for all your future PE lessons.
If you'd prefer to buy some great safety surfacing that will stay green and be ready for use all year round (weather depending, of course!), you might want to consider our artificial grass for football pitches. This comes with an in-built silica layer that prevents burns, and is even tough enough that it cannot be kicked up or torn apart. As such, it's dirt-free and will keep your students clean!
Why Choose Us for Top Quality Bibs and Training Gear?
We have had the privilege of working with over 10,000 schools across the UK so far, bringing them the brilliant new sports equipment and all the accessories they need to set up the best PE and Games lessons for their students. We've also helped to stock their playgrounds and fill in everything they need on their fields to help make break times and lunchtimes fun and memorable.
We also think that we can offer exactly what you need to plan fun and educational games of football for your kids, whether they're Juniors in primary school or on their way to their GCSEs. We've set out a few of the reasons why for you to consider below:
We've worked as independent suppliers of high-grade sports equipment, and as professional installers of first-rate playground markings and artificial grass, for over 20 years
We've had the pleasure of working with a range of customers, from schools and nurseries to children's centres, organisations, and even local councils
Our dedicated team will be ready and waiting to travel anywhere in the country in order to supply you with the equipment you need
They will also be ready to carry out any professional installations of playground markings or artificial turf
We're also glad to be a price competitive-firm, so if you ever find similar-quality football training bibs online at a cheaper price, you can be sure that we'll match or beat it
---
Kit Your Kids Out with Football Training Bibs Today
If you're busy planning your PE lessons around football and want to set up some great team games between your kids, Designs & Lines will have the training tops you need to make them happen. Our high-quality selection comes in Junior, Youth, and Senior sizes and a range of colours to mark out players and pupils of any age, so you'll have as many choices as you need to get your students ready for a game (or several).
One of our own team members will be ready to talk about what you want to buy as soon as you get in touch with us online or over the phone, so you can give as many details as you need on all the things your school could use for its football matches. We'll be happy to get it all ready for you as soon as possible and can deliver it anywhere you need in the UK, so you'll be that little bit closer to forming your school's very own Premier League.