Set Up for Fun and PE Games with Small Football Goals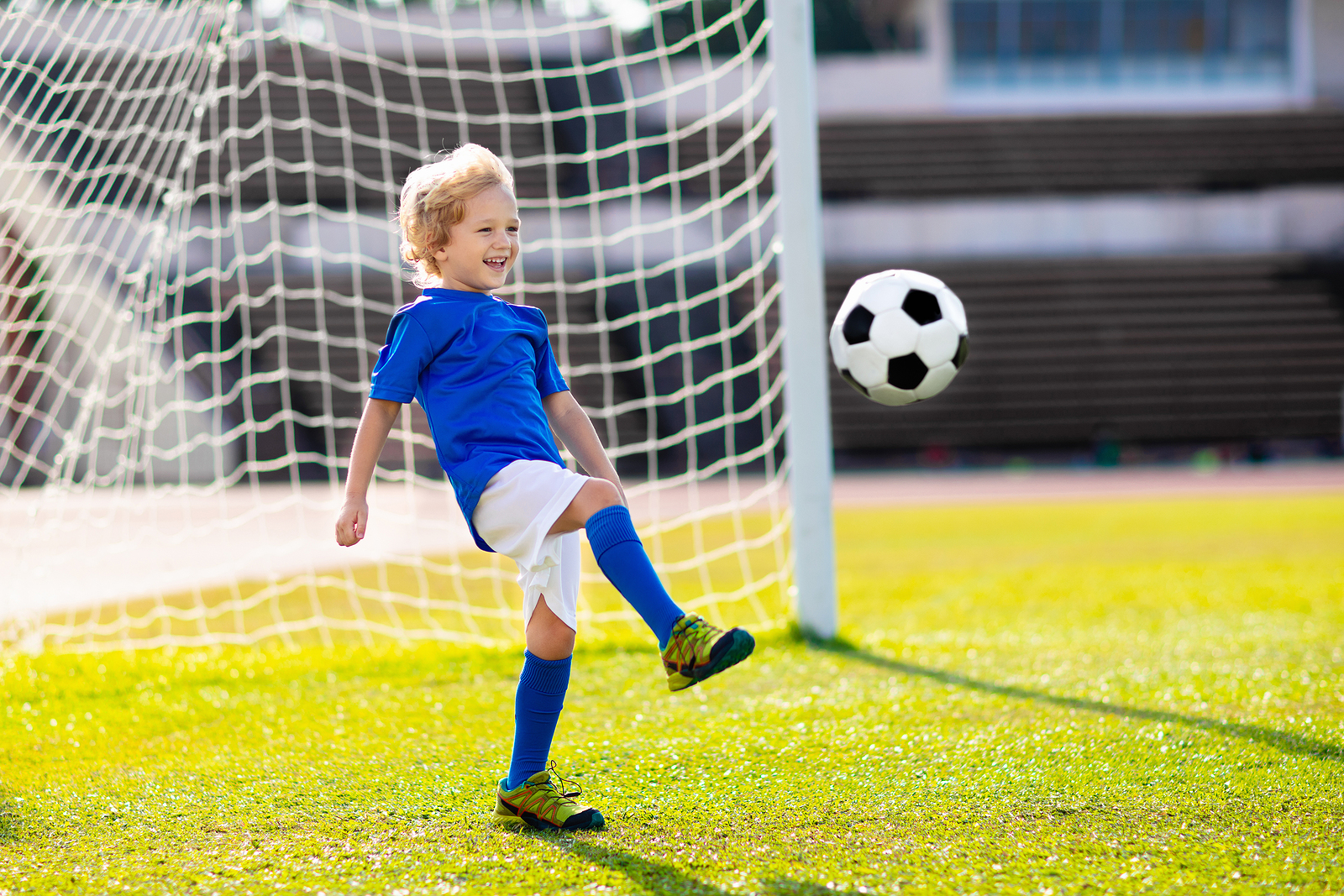 If you're planning PE lessons around football for primary school pupils, you'll want to find all the gear and equipment that's just the right size for them to play, practise, and burn off energy with exercise. This is why we're delighted to supply small football goals for school kids of all ages, right across the UK. Explore the options we have available here on our website and find all the soccer goals you need for your classes and school teams, before you get in touch with us to place an order. Our team will be waiting to chat with you about your specifications, and can answer any questions you may have to help you make a decision about the best goals for all the boys and girls in your class.
Small Football Goals and Nets for Kids of All Ages
Our smallest goal posts start at 4 x 2 and go up in sizes from there, so you can buy up the size that works best for your year group! All of our designs are lightweight and foldable, too, so you can easily move them to any indoor or outdoor location for fun and games in any kind of weather. This is even made easier by the metal and fibreglass frame, which locks into place for a quick assembly in minutes. You'll have a great set of durable frames that should stay in place for an entire match or more, and you won't have to do any kind of maintenance to keep them in shape. You can start training all your youngest pupils in the skills of the game, developing their accuracy and their coordination, or you can take older teams to the next level before they move on up the years or head off to secondary school. All you'll have to do is find the pop-up goal posts that suit your needs and we'll make sure they're delivered to you.
Making Sure You've Got the Right Sized Goal Posts
We also understand that not every sports area will be the same size, whether they're indoors or out. If you should find that our football goal posts aren't quite the right size for the area you have available, please don't hesitate to contact us. We'll do everything we can to source new products that work for you, in the dimensions that fit the space they'll be used in.
Get Great Football Accessories for All Your Games
Our assistance in setting you up for sports lessons doesn't just stop at goal posts. We also have a brilliant collection of other accessories to transform your PE lessons into the best football-based lessons your kids have ever had! Take a look through the rest of our kids' football training equipment and pick out all the pieces that will keep your lesson plan as close to a real match as possible, from corner flags and brightly coloured training bibs, to size 4 and 5 balls. We even have folding benches!
Need a New Pitch to Play On?
After you've finished stocking up your sports cupboards with all the equipment and accessories you need to play a match, you might start thinking about where you're actually going to play. If you've got older pupils, or a large playground area with plenty of room for running around and going through exciting exercise routines, this might mean taking a look at our Sports and Court markings. Each of these vibrant, hardwearing markings is made from high quality thermoplastic that comes with a 10 year guarantee. This means you can pick out your perfect 5-a-side pitch to set up all your matches on, and feel confident knowing it will withstand the scuffs and scrapes of many matches from countless classes for years to come! If you'd prefer a permanently green football field that doubles up as a safety surface, we've even got a great range of artificial grass for football. The turf is all designed with a silica layer that prevents burns if anybody slips over, and keeps it dirt-free. This means everyone can keep on playing, and the pitch will always be left neat and tidy after a game or several. Your kids won't end the lesson covered in mud, either!
Why Choose Us for Small Foldable Football Goals in the UK?
We're passionate about what we do, and we're proud to say that we've helped over 10,000 schools across the UK to set up their ideal indoor and outdoor sports hubs so far. From full size metal football goals to take Junior teams up to the next level and get them set for secondary school, to small, portable goals for games of mini soccer with Infant classes who are just getting started with the rules and skills, we've got it all here in our stock! We're more than sure that we're just the team to provide you with all the portable, folding goal posts and nets you need in the size that's right for your students. We've even set out a list of reasons why below, so you can take a look for yourself before you start browsing your options:
We've had the pleasure of working as an independent firm for over 20 years, supplying and delivering premium-grade sports equipment, playground markings, and artificial grass
We've worked with a wide range of customers, from schools and nurseries to children's centres and organisations, and even local councils
Our dedicated team can travel anywhere you need in the UK to supply and deliver your order
They'll even be ready to provide a professional installation of anything you need fitted to turn your outdoor space into the ideal spot for sports
We're also happy to say that we're a price competitive company, so if you look online and find any portable, metal folding goals for matches and training at a cheaper price and a similar quality, we'll be prepared to match or beat it
---
Get Ready for Fantastic Matches with Us
If you've got a plan for PE lessons in an indoor or outdoor space but you need equipment that's the right width and height for your students, Designs & Lines will have the perfect solution! Our small sided football goal posts and nets come in heights and widths that are just right for kids of any age, whether you're training them up and testing out their skills or playing a full match for fun and exercise. We'll be ready to step in and help as soon as you get in touch with us, and one of our friendly staff will be waiting to take you through placing an order. You'll even get to tell us if you have any special requirements or dimensions that need to be taken into account before the delivery is made! We'll arrange a date for delivery with you after this, so you can have all your portable football goals in place and ready for your next lesson whenever you need.