Basketball Sports Equipment
We offer schools a wide range of sports equipment for basketball, including balls, bibs, hoops and kits. Why not take advantage of our superb prices and nationwide delivery to get your kids outside and active?
Plan Great PE Lessons with High School Basketball Equipment
When you've got new students in Year 7 or Year 8, you'll want to start planning PE lessons for them that they can really get to grips with and find fun and engaging, all while exercising and burning off energy. Similarly, you'll want to keep your older students interested in what you've got set up, so they can continue to learn at a more advanced level and even prepare for competitions in the future. With our premium-grade high school basketball equipment, you'll be able to do all this and more.
Take a look at what we can provide for you and your students, find out exactly what you'll need to make your school basketball games the best exercise and sport sessions they can be. When you've found everything you need, get in touch with us and one of our team will be happy to help you place your order.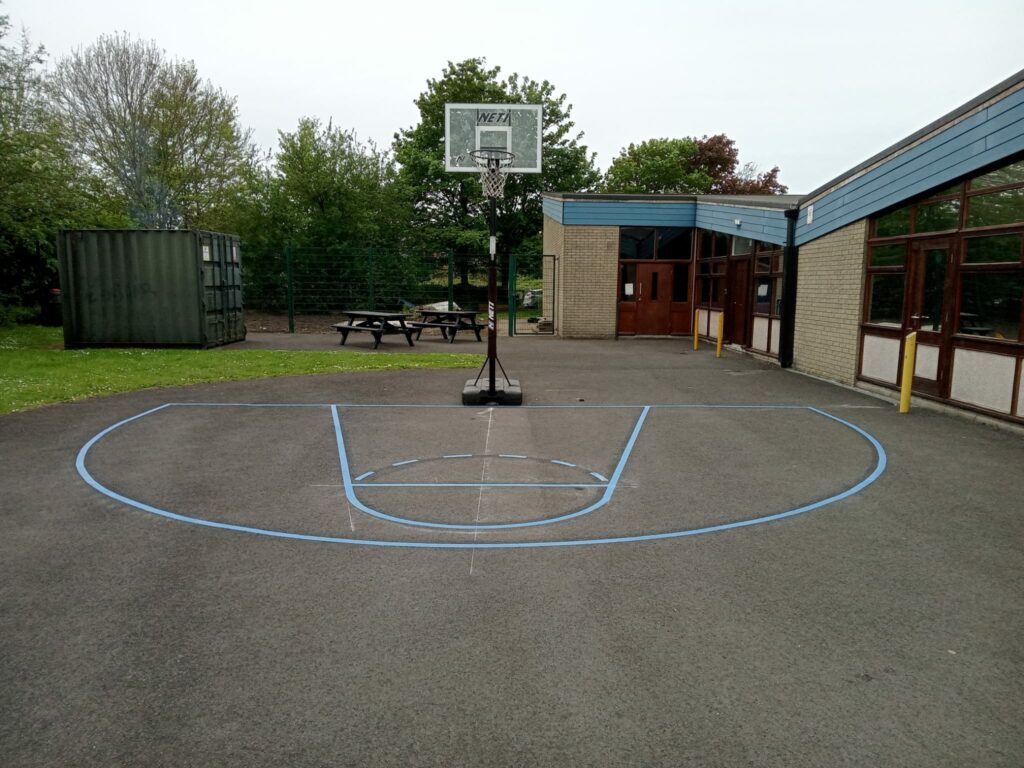 Supplying School Gyms with High-Quality Basketball Gear
We're ready and waiting to supply secondary school sports halls, gyms, and outdoor spaces with the basketball training equipment they need to plan the most effective and engaging lessons, or to take their teams through practises before big competitions come up on the calendar. With kits, equipment, and gear from us, your students are bound to be encouraged to get active and involved, and might even find a new appreciation for a great sport.
With this equipment in place, you'll have everything you need to set up a game or several for your students during their PE lessons. By choosing to order a selection of training bibs, you'll even be able to set up multiple matches over the time you've got available.
Setting Down Lines and Markings for Outdoor Basketball Games
If you've already got everything you need to turn your school gym or sports hall into an indoor space that's ideal for basketball, you might also want to consider having a dedicated outdoor area for practise, or a space to let your students relax and have some fun at break and lunchtimes. Our sports court lines and markings can offer you everything you need to make this happen, with a fantastic selection of bright, hard-wearing basketball court lines that will easily (and permanently) bond to most playground surfaces.
If the weather is good enough to take your PE lesson out onto the playground, having one of our Basketball courts already available will save you time and a lot of setting up. You may need to put up some basketball goals, but this is likely to be the only time taken out of your lesson plan. The rest of your time can then be spent teaching, and your kids will be able to spend more of their own time out on the court, exercising and practising their skills.
If you're already running short on outdoor space and you'd like to make the most of it to plan other lessons, or to introduce your students to a variety of games that they might end up absolutely loving, you can even combine a basketball court with another sport. Why not have an outdoor area that's perfect for netball as well as basketball, so you can teach your students about the differences in the games? You might even think of adding in some extra lines and sports flooring for 5-A-Side football, so that you can keep all your outdoor ball games in one area of your outside space.
Why Choose Us for High School Basketball Equipment in the UK?
We love what we do, and we're proud to be able to supply secondary schools across the country with the gear they need to make their basketball games great. Overall, we've worked on over 10,000 sites in the UK so far to provide kids of all ages with the fun, premium-quality equipment and court markings needed to liven up lessons and make their sports sessions memorable.
We think we might just be the professional firm you need to make your basketball-based PE lessons just right for your pupils, whether you're teaching the basics to children in the earliest stages of high school, or need something more advanced for older pupils and practising teams. We've written out a few of the reasons why below:
We're an independent company with over 20 years of experience in the expert supply and installation of school basketball equipment and court markings, and we're happy to provide both as needed
We're delighted to be able to have worked with a host of customer types, from primary and secondary schools to nurseries, local councils, children's centres, and other assorted children's organisations
Our basketball gear can be used both inside and outdoors, so if you need to change your plans based on the weather and take your lesson in your school gym instead of out on the playground, you'll be able to without any trouble
All our lines and markings are made from durable thermoplastic, so you won't have to worry about them fading or getting scuffed away by shoes or moving sports equipment
Everything we supply can be made and installed to suit the dimensions of the space that you've got available
Our highly skilled and completely committed team will be ready to travel to your location (no matter where you are in the UK), supplying, delivering, and installing your purchases as you've specified
We're also price-competitive, so if you should happen to find cheaper children's or teen's basketball gear at a similar quality to ours, or sports markings that'll be ideal for teaching the game, we'll be happy to match or beat any price you give us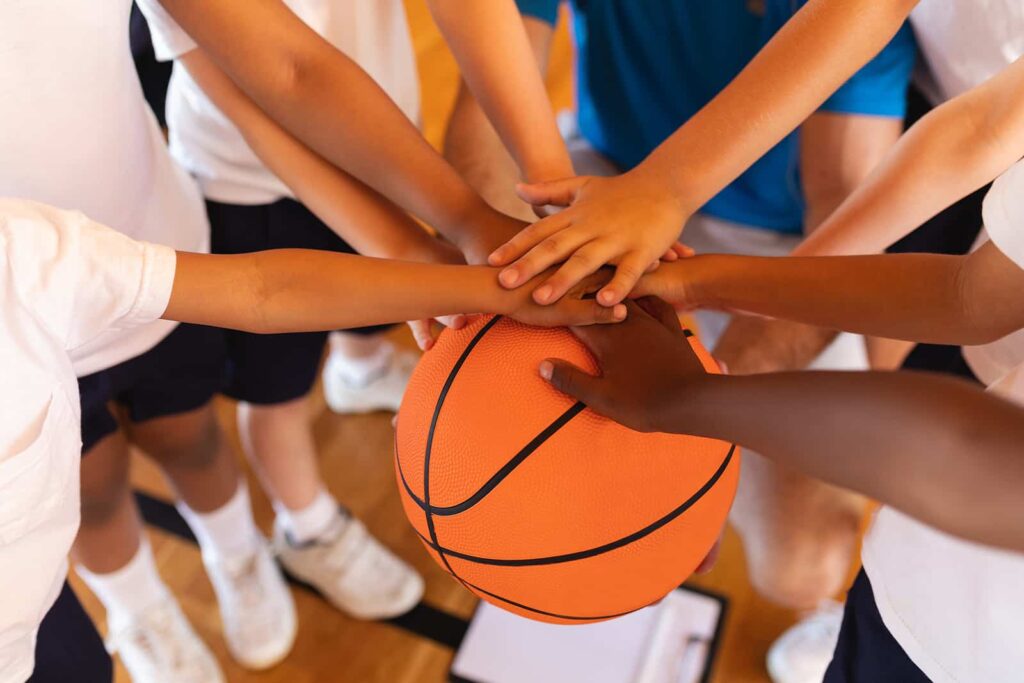 Start Planning Your Basketball-Based Lessons Today
If you're looking to teach your kids the rules and skills they need to score high in basketball, get in touch with Designs & Lines today. We've got everything you need to plan the perfect lesson and help your students to play the game. From balls and bibs to get them started with the basics and simple team games, to permanent lines and markings for the ideal practise space outdoors whenever competitions are fast approaching, we'll be ready to help you with it all.
To get started, simply get in touch with us on the phone or send us an email and one of our friendly team will be happy to speak with you about any requirements and specifications you have. Whether you're kitting out your school gym with new equipment, or need a new outdoor court for your classes, we're more than confident that we can have it ready for you at a time that suits your planned schedule.
Enquire today.
Please complete the contact form and one of our friendly team will be in touch to help with your project.
Or call us today.
01702 597 077
info@designsandlines.co.uk