School PE Equipment for Students of All Ages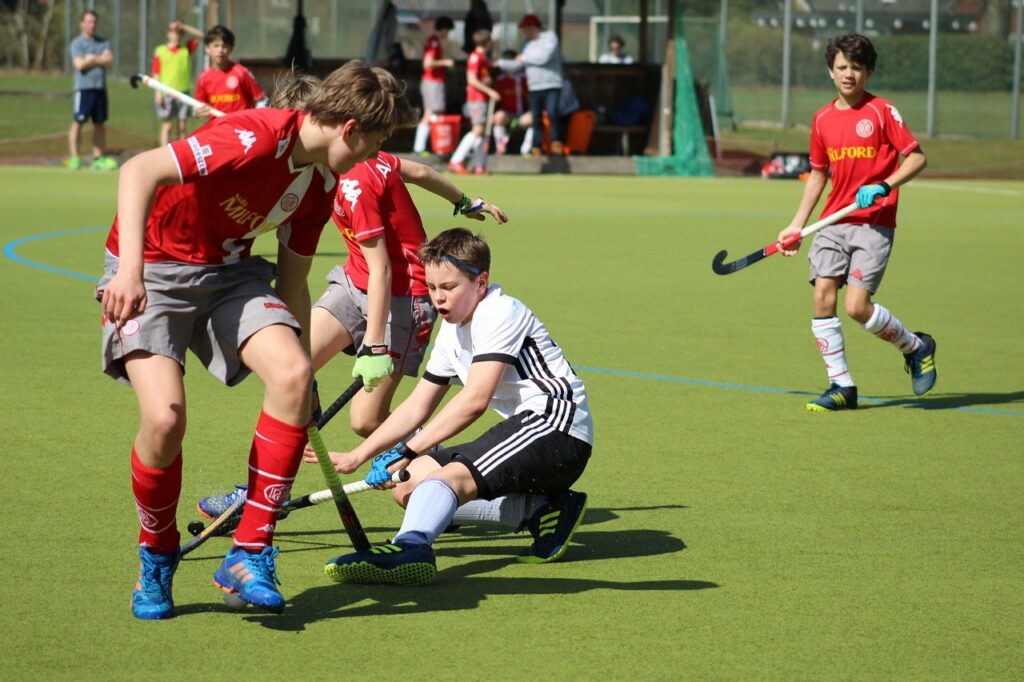 We know you want your pupils to make the most of all their lessons, including the ones that see them staying active and burning off energy. That's why we're prepared to offer you school PE equipment that will help you find new ways of teaching kids how to stay fit, learn about new sports, and can even prepare them for competitions as they get older.
Explore our range of PE and children's gym equipment here, or contact us if you'd like to find out what else we can do as sports equipment suppliers. Our friendly team will be happy to answer any questions, or to help you place an order when you're ready.
Our Range of School Sports Equipment
As sports equipment suppliers for schools and other children's organisations across the UK, we're happy to be able to offer a wide range of wholesale outdoor and indoor sports and gym equipment. Whether you're looking to teach your youngest pupils the basics of a new sport so they'll grow to love it as they get older, or even if your high school students need new gear for competitions, we can make sure you get what you need.
Here, you will find gym and sporting equipment for all your PE lessons, including those on sports such as:
We're even prepared to supply bibs and kits, so that your teams are wearing a matching uniform during their games.
Supplying Primary Schools with Sports Equipment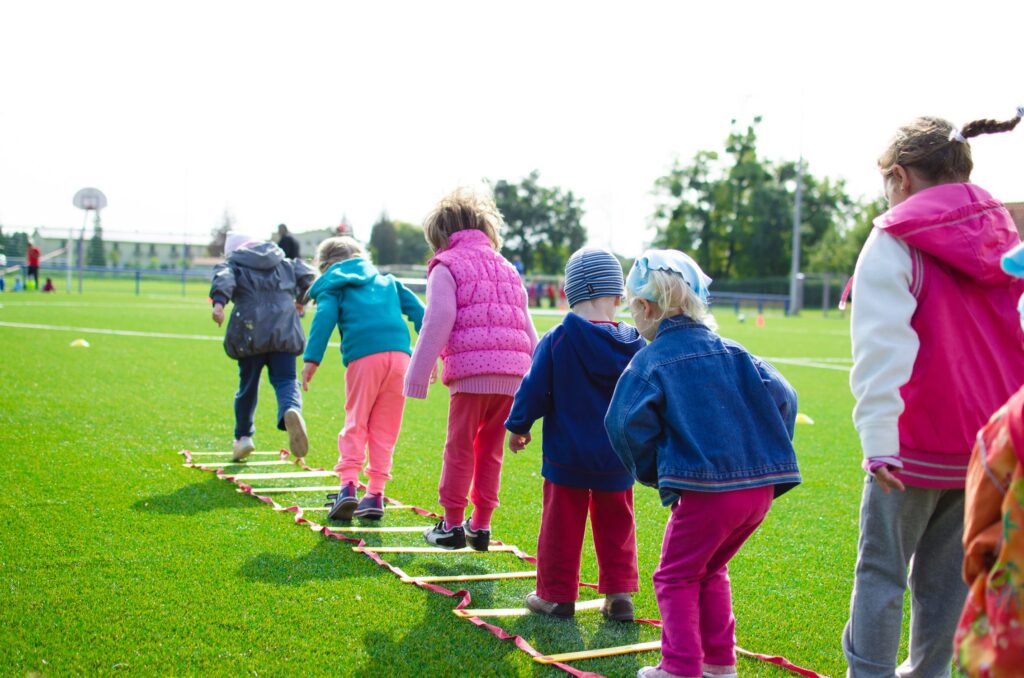 When your pupils are young, going down to the sports hall or taking off across the playground or field for PE can seem like a great adventure. They're going to be excited, and you want them to burn that energy off with fun games and activities that are just right for their Key Stage level. For kids in the Infant classes this might mean getting in a range of PE equipment to get them practising skills they'll need later, such as accuracy and hand-eye coordination. You can also split them up into smaller groups, so they'll start to learn more about socialising and teamwork.
If you're taking a PE lesson with a Junior class, you can start to take things up to the next level, especially for the older students who'll soon be leaving to start secondary school. They can start learning more complex rules for sports like football, for instance, and can play longer games with larger teams. Depending on the size of your class (and the size of your playground or sports hall), you may even be able to set up more than one game at once, swapping teams over so that everyone has the chance to play against each other.
Adding Fantastic Sports Facilities to Your Secondary School
If you teach high school students, it's likely that you'll be introducing them to a larger selection of sports and games, or need a larger range of school gym equipment to practise more difficult routines and carry out different forms of exercise. Older pupils will be more able to remember complex game rules and complicated routines, and should have a greater athletic ability than younger students. You may even be able to use a new gym equipment range to set up competitions with other local schools, if your sports hall or school gym is large enough.
Why Choose Us for Your Outdoor Sports and Playground Equipment?
We're passionate about providing a fantastic range of school PE equipment, alongside fun games and outdoor activities that are bound to make your kids smile and keep them exercising daily. We've also had the privilege of working with over 10,000 schools across the UK to bring their outside spaces to life, whether they needed more room for fun and games, or were looking to add more outdoor sports equipment.
Below, we've added in just a few of the reasons we think we'll make the perfect suppliers of wholesale sports equipment for your classes, whether you teach high school PE or even if you're starting out with little ones at primary level:
We've worked for over 20 years as the independent suppliers and installers of high quality school sports equipment, playground and sports markings, and artificial grass surfaces
We've worked with a variety of customers, from schools and nurseries to local children's centres, organisations, and even local councils
Our catalogue has a huge selection of sporting equipment that's fit for outdoor or indoor sports
We're more than happy to supply and fit outdoor sports lines and markings to complete the look and use of any outside space
Any lines or markings you choose for your outdoor area can be modified to suit the space you have available
Our fully committed professional team of suppliers and installers will be ready and waiting to deliver your school sports equipment, and can fit any markings you've ordered at the same time
We're also proud to be a price-competitive company. So, if you find any wholesale outdoor or indoor sports equipment that's cheaper than our own selection and it's of a similar quality, we'll be happy to match or beat the price
If you need safety surfacing to keep your kids protected while they play games, or if you think the sports court markings on your playground could be brighter and easier to see, we can even offer you artificial grass or sports court lines and markings to make it happen.
Get in Touch and Get Your PE Lessons Started Today
If you're looking to transform your outside space, your gym or your hall into the perfect place for a PE lesson, Designs and Lines will have the school sports equipment you need. Whether you teach in a primary or secondary school we can act as gym and sports equipment suppliers, providing you with the ideal tools to help your class have fun and exercise at the same time. They'll be burning off energy with outdoor exercises and indoor routines before you know it!
Contact us and we'll do everything we can to transform your sports and PE spaces, creating the school gym, playground, field or sports hall that you've been imagining. Your specifications will be the guide in our work, and you can set these out with us as soon as you call or send us an email. You'll even be able to place your order right away, if you already know what you need to keep kids of all ages active.