Artificial Grass For Play Areas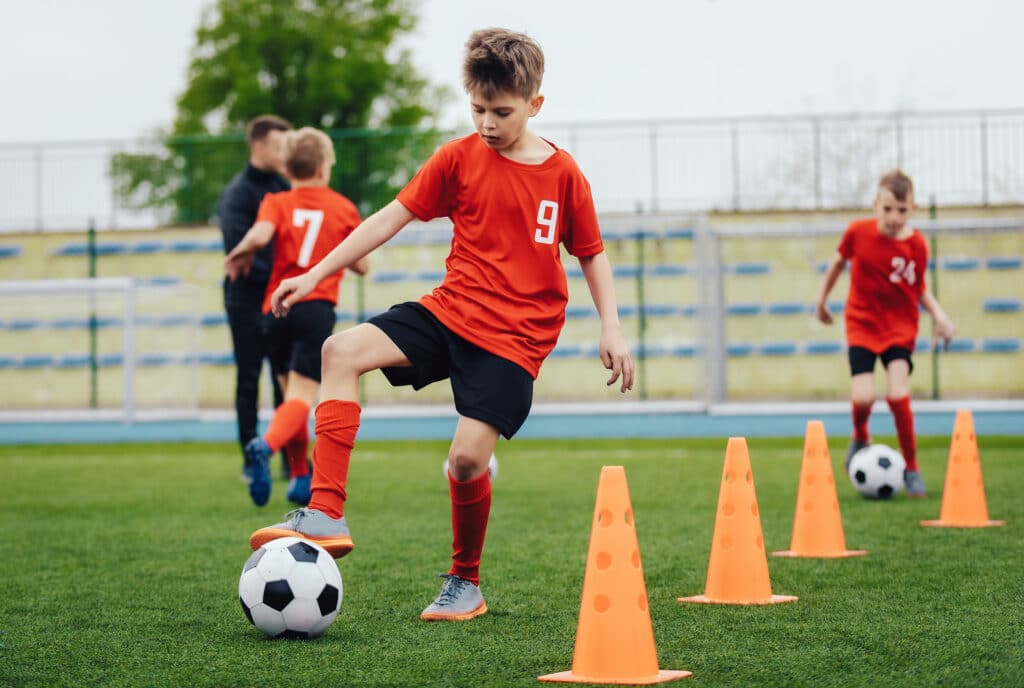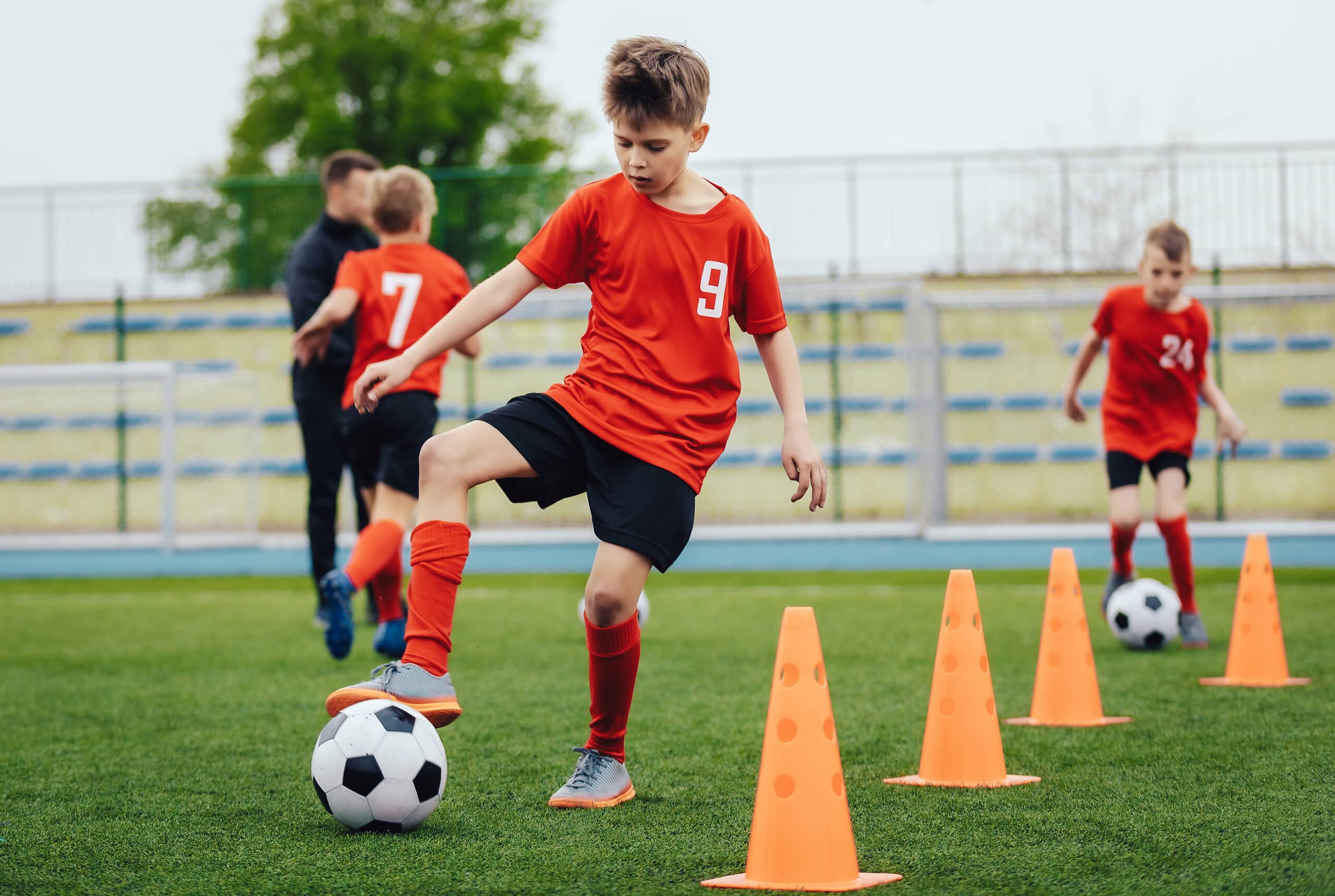 Encourage Fun for All Ages with an Artificial Grass Play Area
Here at Designs & Lines, we know that you want your children to make the most of their fun breaks and lunchtime activities. Giving them an exciting place to play, where kids of all ages and abilities can find something fun to do, is the way to do this. At the same time, keeping them safe while they spend time burning off energy is a priority. This is why we're happy to provide you with the base of an artificial grass play area.
Our premium quality imitation grass makes an ideal safety surface for your children to run around on and have fun, before you add in any equipment or games to help keep their minds occupied.
Contact our team today if an artificial grass play area sounds just right for your school, nursery or children's centre and we'll be happy to discuss anything you need. We'll be ready to start our work as soon as you've placed your order, and your kids could soon be surprised with a whole new place to have fun.
Why You Should Choose Artificial Grass?
Amazing 10 Year Guarantee!
Suppliers of the best quality Artificial Grass
Specialised Installers
Reduced risk of accidents
Create Mud-Free Areas, No more Muddy Footprints Back in School
Wide variety of Artificial Grass Products for Different Types of Play and Sport
Reduced time on maintenance
All year around fun!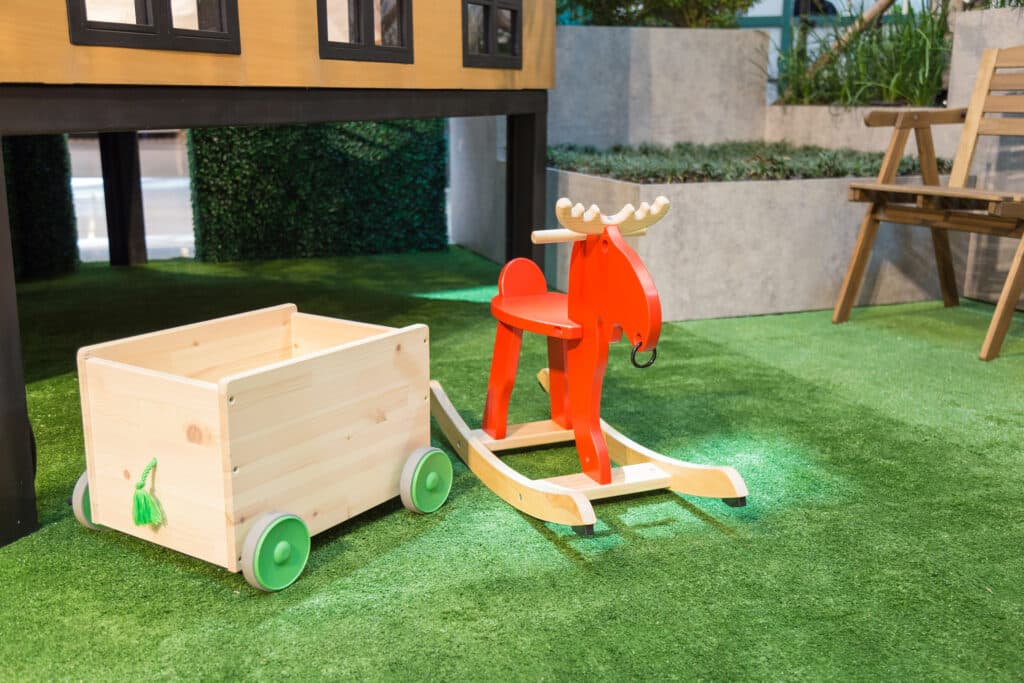 Keep Them Safe and Sound in the Nursery Playground
We understand that staying in charge of a group of little ones can be difficult and that keeping them safe is a constant task. So, if you run a toddler group or teach younger children, having a safe play surface for their outdoor area is a must. An artificial grass play area is perfect for kids at this age, because it gives them the go-ahead to run around and charge about with minimal risk.
It can also help them to expand their imaginations and add a new level of adventure to their playtime, especially if your playground or play area has its own theme. For instance, if you've set up roadways around your space and structured it like a little town, perhaps an artificial lawn can become that town's "park"? Or, if you have a number of animal pictures on your playground, or prints, perhaps your new green space can become a jungle, a savannah, or even rolling fields for farming? The possibilities are endless, and the children are bound to love them!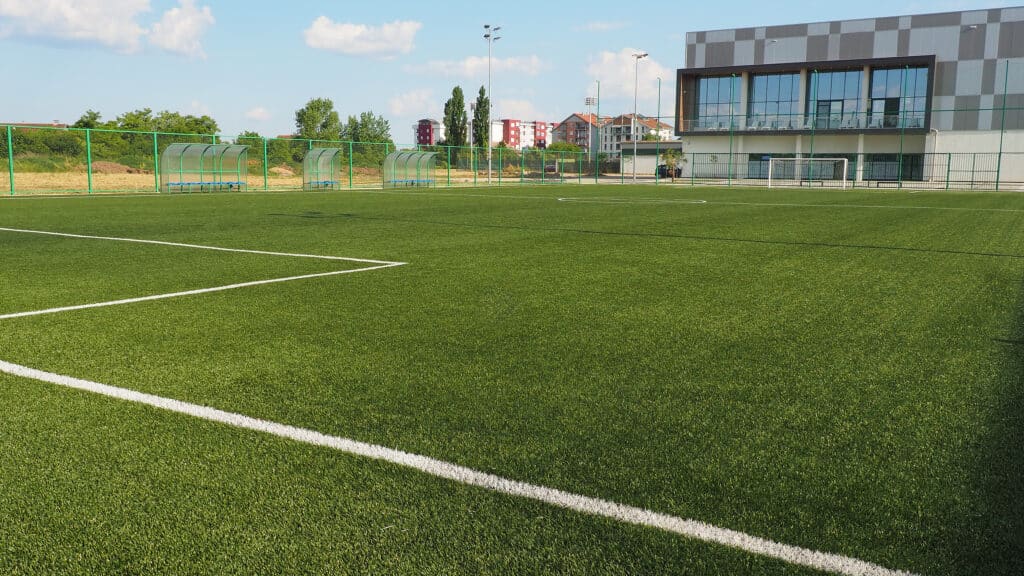 Give Them a Green Space in the School Playground
Even as kids grow older, it's still important for them to have a place they can relax, unwind and take in the fresh air between classes. Keeping safety in mind is important too, even as they move on from nursery to primary school, so synthetic turf remains ideal even as they learn to coordinate their movements and develop their spatial awareness.
The imagination doesn't stop once they reach a certain age, either, so you'll be providing your pupils with plenty of opportunities to come up with creative games and activities. Perhaps your artificial lawn can become a place to play at being Medieval knights, a deserted island where pirates have hidden buried treasure, or an alien planet that's just ripe for exploration? They'll broaden their minds and the rest from working will get them ready to go back in the classroom in no time at all!
Artificial grass for schools can also play a vital role in PE lessons and sports activities, whether these are played at breaktimes, lunchtimes or carried out as a Sports Day. The durability of the turf makes it ideal for any sports pitch, as it cannot be kicked up or squashed into the mud underfoot. The lack of soil beneath also means that it stays neat and tidy (along with your pupils!), so it won't require much maintenance.
This lack of maintenance also makes synthetic turf very cost-effective for your budget, so more money can be spared for other parts of your school.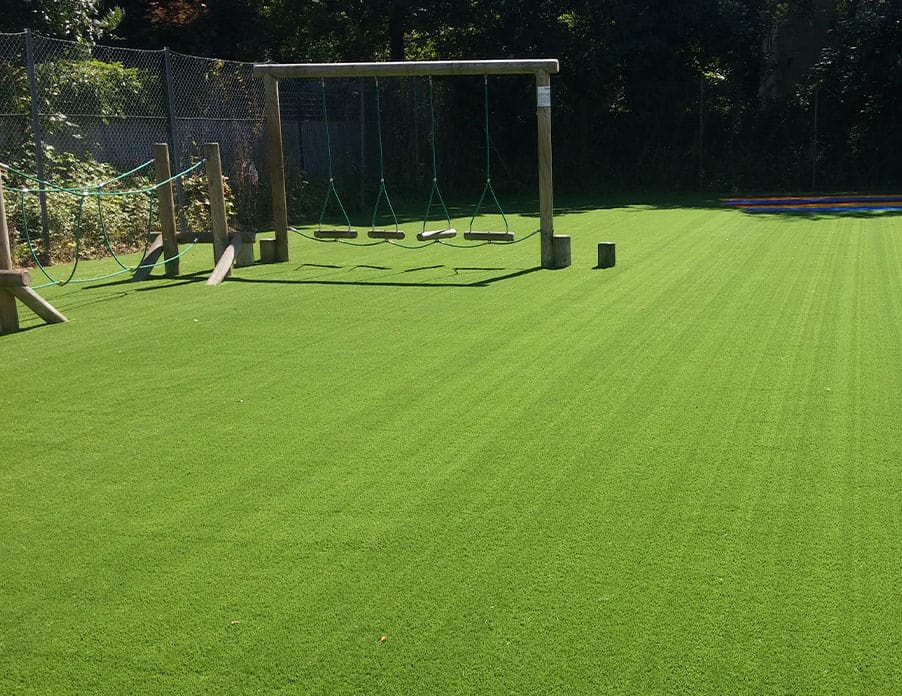 What Can You Include with a Synthetic Grass Play Area?
We all know that the best playgrounds for children are the ones that offer them a range of things to do, in the safest environment. The most interactive playgrounds for children of all ages and abilities will have a range of games, play equipment and fun structures to occupy their time and give their minds a rest from schoolwork or other stresses.
You can easily incorporate synthetic turf into these play areas, too, either as a fun, soft play surface or as a safety measure around larger structures.
When designing a new artificial grass play area, you may therefore think about adding items such as:
Climbing frames and netting
Swings
Slides
Monkeybars
Seesaws
Puzzle boards and games
Pretend roadways
Wendy houses and treehouses
Why Work with Designs & Lines on Your Artificial Grass Play Area?
We are delighted to have worked with over 10,000 schools across the UK so far, helping them to put together their perfect play areas. We think we're just the right firm to provide you with the soft, safe surfacing that you need for your own fun play area, too. Our artificial grass truly is the best of both worlds, giving the kids a space to have their own imaginative adventures while staying as protected as can be.
Below, we've noted down a list of reasons we think we might be the right firm to fit artificial turf for your school, nursery or centre's new, safe play area:
We are an independent company with a fantastic reputation for supplying and fitting Thermoplastic designs and artificial grass for playgrounds
We have over 20 years of experience in this industry, having gained expert knowledge and a range of skills in that time
We have the privilege of fitting imitation grass for schools, nurseries, children's centres and a host of organisations, including local councils
We can adapt your grass layers to suit the space you have available, fitting your purchase anywhere you need it
We have a dedicated team of installers waiting to travel to your location. They'll carry out an inspection of your site to take note of its dimensions before fitting the grass to your specifications
We'll cut your artificial grass layers exactly as you need them, whether you're looking to carry out large scale landscaping ideas or just need some simple grass borders
For the Best Artificial Grass for a Children's Play Area
If you know you need to update the look and use of your play area, turning it into a safe, fully interactive outdoor space for kids of all ages and abilities, then Designs & Lines is here to help.
Our specialist service is here to provide you with the artificial grass play area you need, offering the children in your care a protective surface they can fit into their imaginative play, games or sports, no matter the time of year. Our artificial grass will stay neat, tidy and never become muddy, so they'll always be able to make the most of their time outside. You won't have to worry about spending too much on maintenance, either!
Contact us today and we'll be happy to start discussing your needs and specifications right away or answer any questions you have before we get started. We understand that you're busy, so we'll take care of everything once you've placed your order. This means we'll set to work as soon as we have a date for the delivery and installation, no matter if you need us during the week or over a weekend so that your kids get a surprise when they arrive on Monday morning.
Enquire today.
Please complete the contact form and one of our friendly team will be in touch to help with your project.
Or call us today.
01702 597 077
info@designsandlines.co.uk