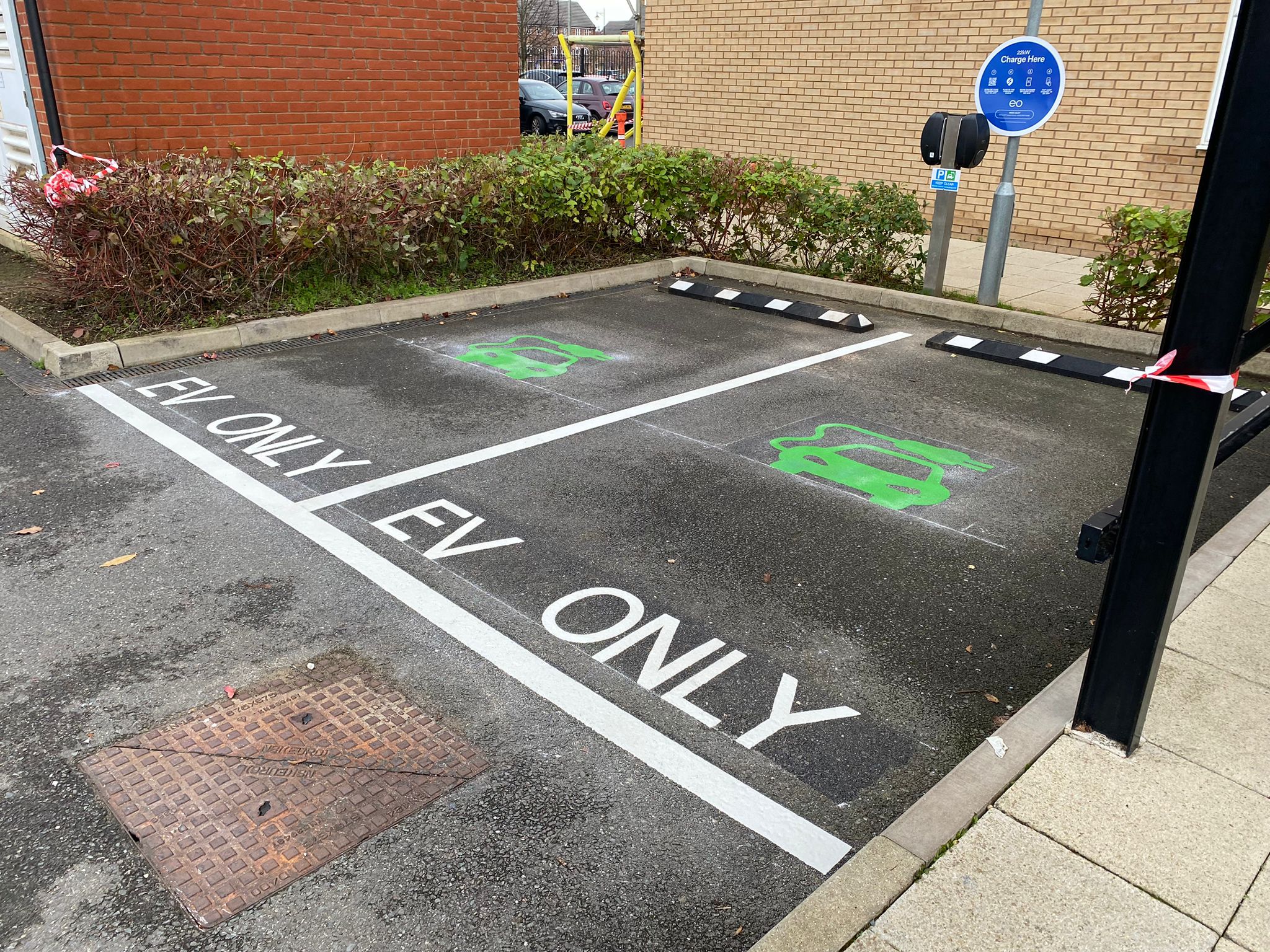 Car Park Markings
We are Designs & Lines, an independent UK based company with over 15 years' experience in the markings industry. We work with organisations across the country, helping them make use of their parking spaces with clear and effective markings.
Car Park Markings to Suit Your Requirements
Our markings can be fitted to most tarmac, block pavers, concrete, ceramic, and metal surfaces. Our road markings conform to BS EN 1436 (The European standard for road safety markings). Ensure that your visitors have a safe, convenient, and accessible first impression of your space with us.
As experts in marking installations, we have delivered numerous solutions to meet the specific requirements of our clients. Our line marking teams are highly experienced, so if you have any specific ideas in mind for your car park, you can discuss these with us and we will work to your specifications.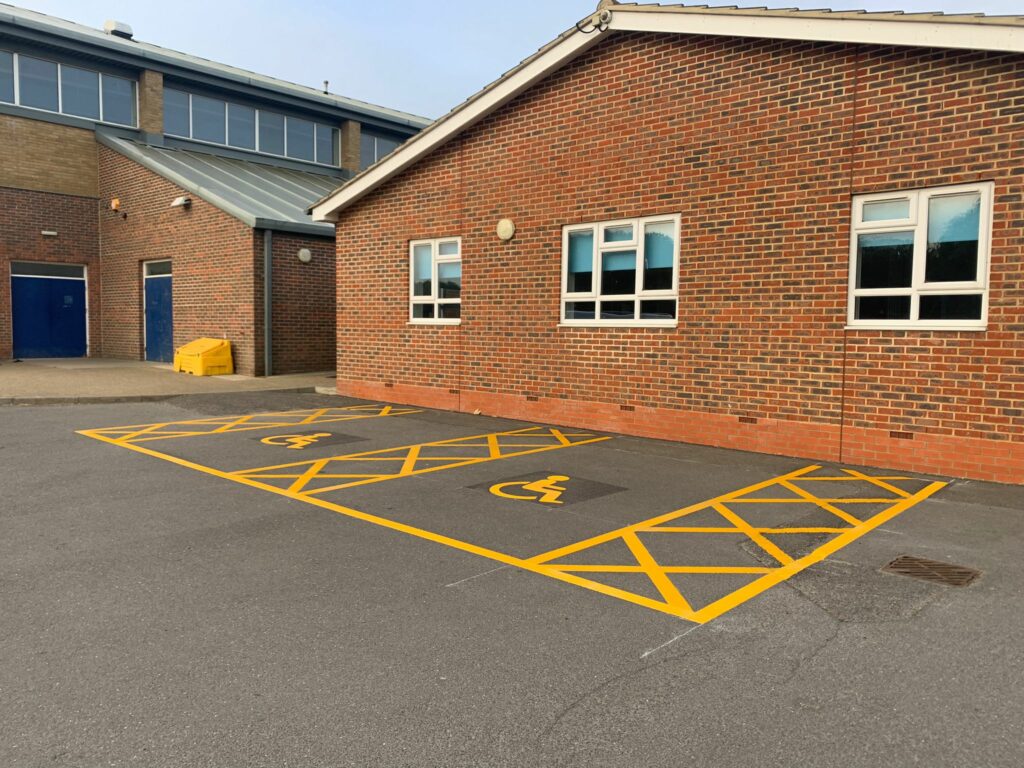 At Designs & Lines, we provide parking and yellow line markings that
Make a great first impression
Improve the functionality of your space
Maximise parking spaces
Receive advice on design and layout
Choose from a wide variety of colours and designs
Discuss your requirements with us
Affordable markings for car parks of any size
Car Park Marking Installations for the Following Spaces
As one of the best car park line markings companies in the industry, and with so many years' experience, we know that your markings cast the first impression of your business and are the first things people notice when visiting your premises. So, it is essential they look good! We install markings in the following areas:
Supermarkets
Parent and child parking bays
Car parks, including multi-storey and underground parking
Warehouse bays
Pedestrian and cycleways
Hatched areas
Factory floor markings
Disabled parking spaces
Safe pedestrian walkways.
Our highly skilled line marking team will be on hand to ensure your markings are clearly defined and highly visible to make your car park safe and easily accessible for drivers and pedestrians alike.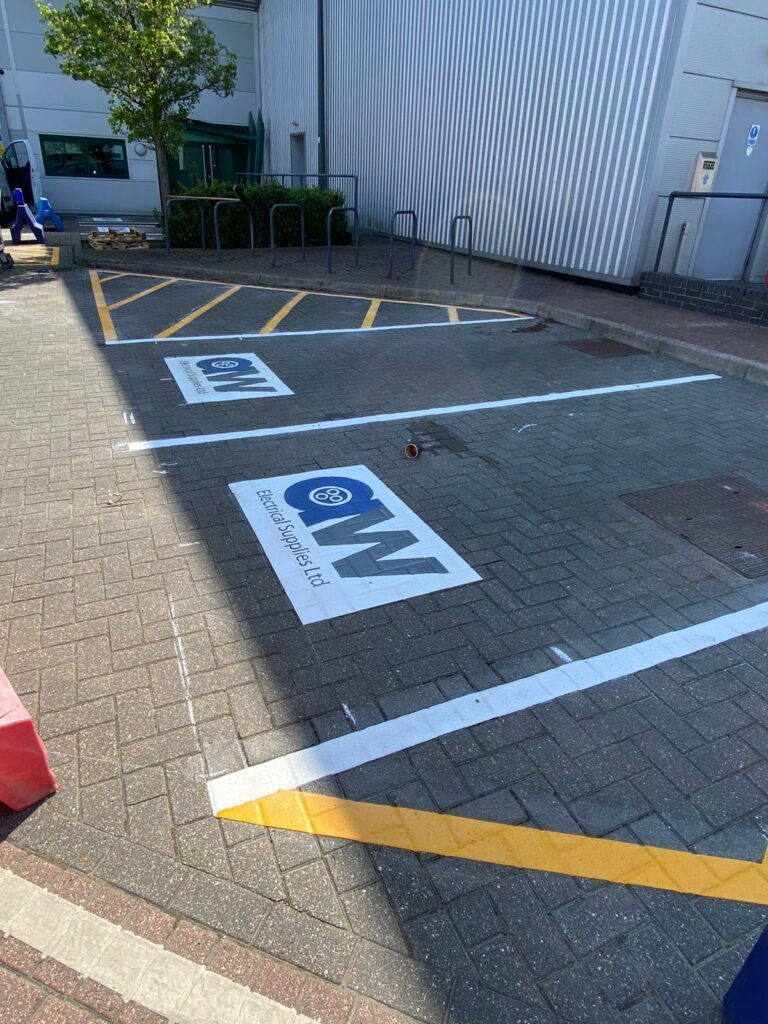 Choose Your Car Park Line Paint
We offer car park markings and painting services to customers throughout the UK. our line painting services are available in a variety of car park paint colours, ranging from traditional white and yellow to more vibrant colours and surface designs, should our customers require these.
We Use The Highest Quality Thermoplastic Materials
The benefits of our car park line marking services cannot be underrated. We believe in using the highest quality materials that last the longest so that our customers get the best value for money. To give you an idea of just how high-quality our thermoplastic markings are, they are being used in London congestion areas and new blue cycle routes because of their guaranteed durability.
Foot traffic on our markings is warranted for 4 years and our highway markings are warranted for 2 million wheel turns. So, for the ultimate car park marking services and materials, choose Designs & Lines.
Environmentally Friendly
Using only the highest quality sustainable materials our markings are non-toxic and contain no lead or chromates.
4 Year Warranty
Proudly using the best quality material we are able to offer a full 4 year warranty on all playground markings.
Durable and Safe
Our thermoplastic markings will last 8-10 times longer than paint and are also slip resistant.
Reward & Referral Scheme
We help your money go further by offering free products and referral rewards.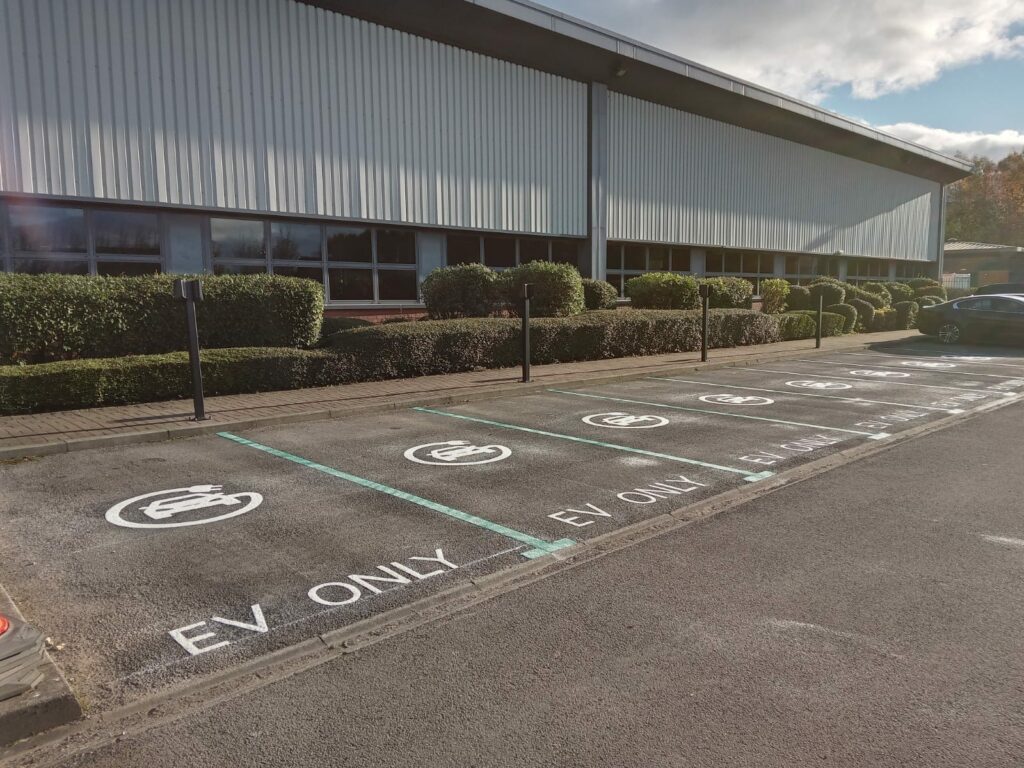 Car Park Marking Cost
If you're considering new markings, we keep our costs affordable. Our car park line marking cost per metre is available upon request. Our expert car park marking contractors will be with you every step of the way. They will measure out the car park line marking dimensions required and work to your car park line marking specification. We price car park markings by square metre, so the cost will really depend on the size of your space, where it is located, and the surface type. However, we provide a completely bespoke surface and are proud to work with you, providing affordable car park markings for your space.
Car Park Markings and Our Customer Reviews
We are experts in car park marking installations and are considered by many as the best in our field. We work hard to deliver fantastic results with as little disruption to your daily life as possible. We have built a reputation of excellence during our many years of providing road lining and marking services.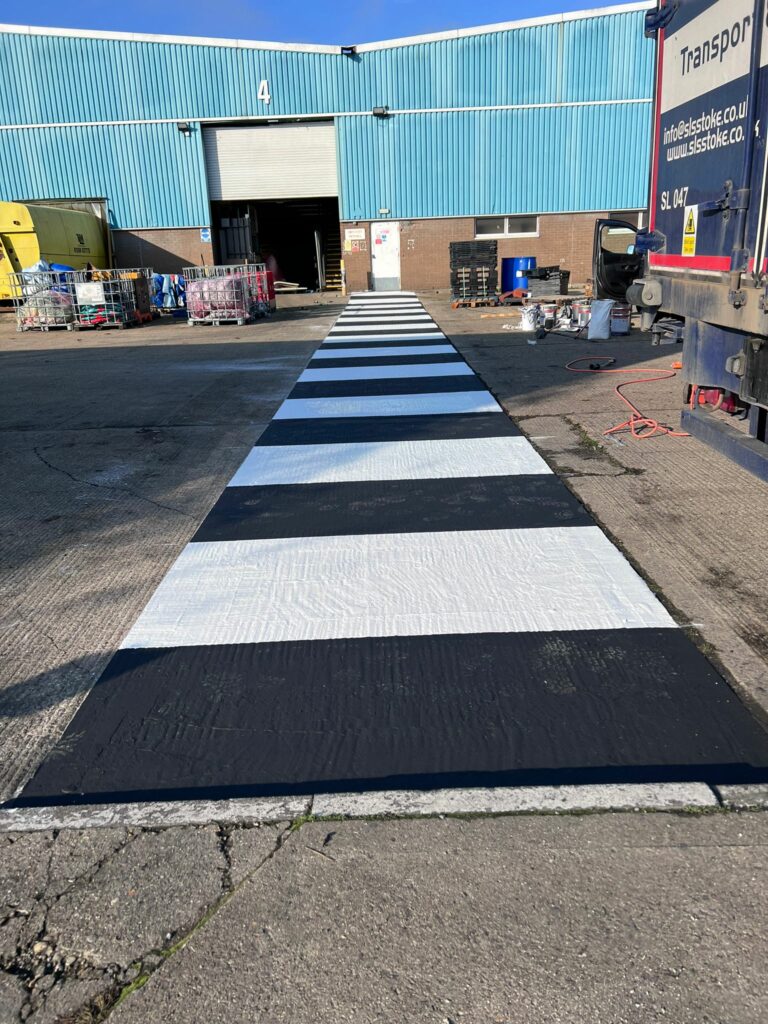 Your Questions Answered
What type of paint is used on roads?
There are many different types of road paints used, including:
Water-based road paints
Latex road paints
(CH3)2CO road paints
Thermoplastic road paints
As experts in thermoplastic markings, we can vouch for this remarkable material. Thermoplastic transforms into a fluid when it is warmed and can be installed with ease, before cooling into a strong and long-lasting solid.
Which is better for road marking: paint or thermoplastic?
Thermoplastic materials are the most durable option when choosing the line mark a road. While paint is the cheaper option, thermoplastics last significantly longer and provide increased performance benefits, including increased durability, retro-reflectivity, and a lack of VOC solvents.
How long does it take for road marking materials to dry?
Thermoplastic materials take approximately 10 minutes to dry, while road paints take approximately 2 hours to dry. Painted markings tend to last up to a year, while thermoplastic markings can last for many years without fading or becoming damaged.
Contact Our Team to Find Out More
If you would like to know more about our thermoplastic markings and how they can transform your outdoor space, contact our team today. We would be more than happy to answer any questions you may have and advise you on the best solution for your space.
01702 597 077
info@designsandlines.co.uk