Disabled Car Park Markings
Advice & Installation from Designs & Lines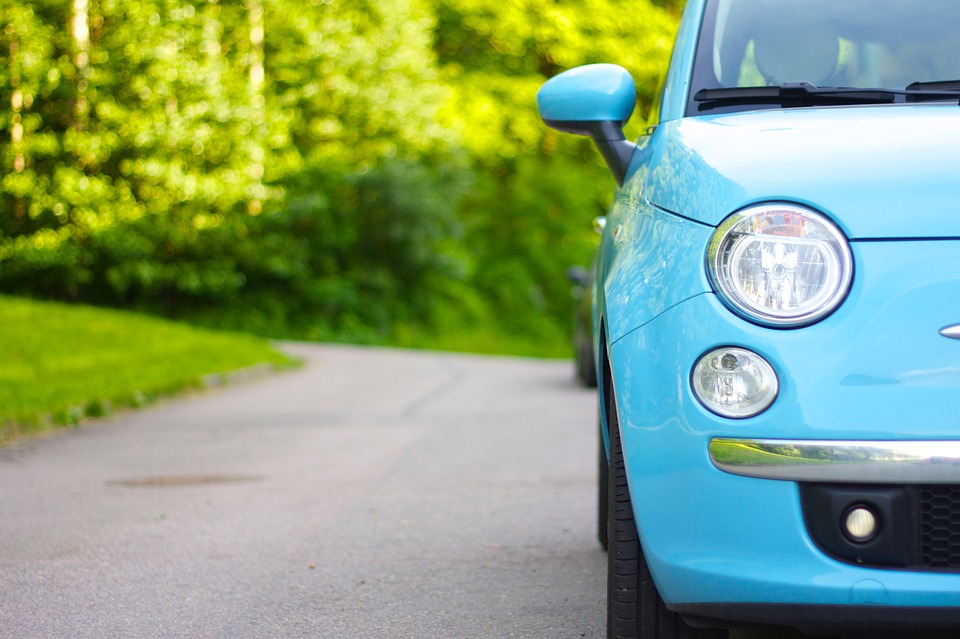 Designs & Lines is a thermoplastic design company that specialises in the creation and installation of car park markings.
Our service extends across the UK and we can line any area, whether it's a large multi-story car park or a small care home. We have over 15 years' experience in disabled car park marking designs and understand the codes and conventions required for disabled car park markings.
If you are responsible for sourcing a company to install disabled car parking linings for your property, we can help. We will be able to provide you with a free, bespoke quote on your disabled parking space requirements and installation at a time and date that suits you. We are the most affordable disabled car park marking specialists in the UK, and we can't be beaten on professionalism and quality.
Contact our team of friendly and experienced marking specialists today for a free quote.
How Should a Disabled Bay Be Marked?
Knowing the regulations of lining a disbaled bay is an important part of our job. All disbled car parking bays are marked with yellow lines and a wheelchair symbol to provide a clear distinction between disabled and standard car parking spaces.
Can Disabled Car Parking Spaces be Different Colours?
No, disabled car park markings should always be yellow and feature an image of a wheelchair to provide clear distinction over disabled and standard spaces.
How Big is a Disabled Car Parking Space?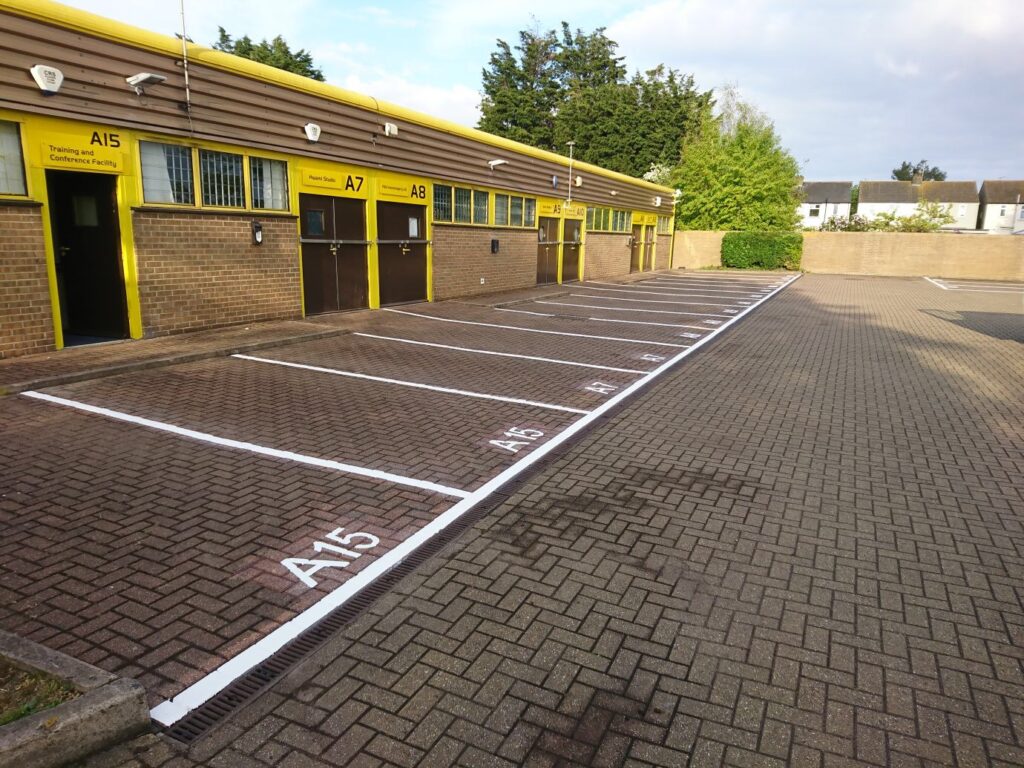 Disabled car park markings are drawn up at 3.6 metres wide to allow for wheelchair access and removal. As stated by Gov, "an economy of space can be achieved by combining such bays in pairs of 2.4 metres width with a common zone of transfer of 1.2 metres 10.9 metres minimum".
Should a School Have a Disabled Parking Space?
Schools in the UK are under no obligation to provide parking, nor a disabled parking space. However, if a school does feature available parking, it's advised they install at least one disabled parking bay, but again, this is not compulsory.
How Many Disabled Parking Bays Do I Need to Provide?
According to the British Standards Institution, all areas that have a car park should provide at least one disabled parking bay for each disabled person you have working at the company. This also includes a 5% of the total capacity of visiting motorists and a further 4% of the spaces should be enlarged standard spaces.
What is the Designs & Lines Installation Process?
Designs & Lines are the experts when it comes to installing diabled car park markings across the UK. We are educated on the regulations governing disbaled car park markings and offer our services to all businesses and institutions.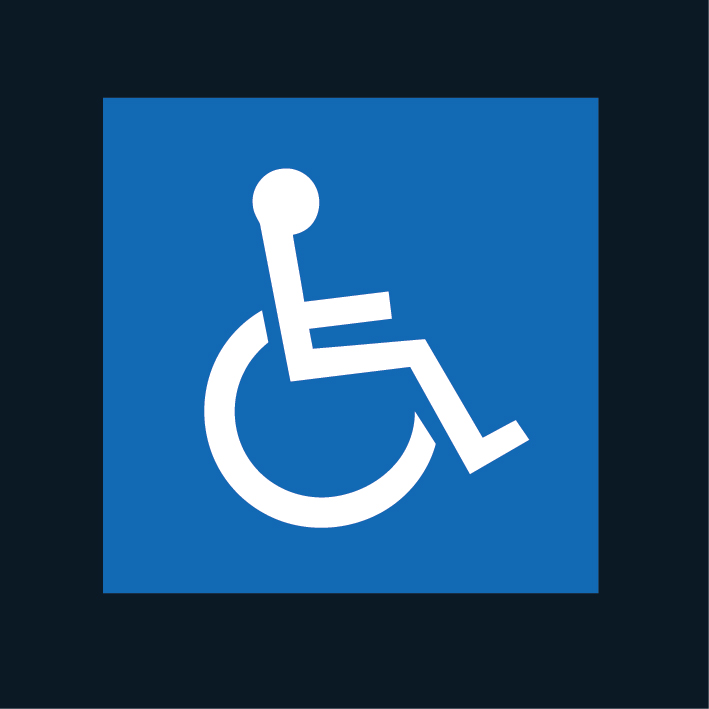 Our installation process has been specifically designed to be fast and affordable, with drying times of approximately 20 minutes, there is no need to close off your car park for an extended period of time. Simply contact our team via phone or email and we will discuss a preferable time and date for installation.
Additionally, as long as the surface we are installing our markings on conforms to theo BS EN 1436 (The European standard for road safety markings), we can install it!
How Much Will it Cost?
All quotes from Designs & Lines are bespoke to the customer's requirements. Our disabled car park markings are the most affordable in the UK and we can guarantee you won't find another company that beats us on price and quality. Simply contact our team to talk about your requirements and we will provide a bespoke quote after assessing your car park area.
At all times during installation, our team will be on-hand to provide advice and support should you require it.
Call Us Today for a Professional Car Park Quote
If you are in charge of locating a professional disbaled car park marking company to transform your car park space, Designs & Lines have you covered. We install car parking and disabled spaces in all settings and with super fast drying times and quick installation, you won't have to close your car park for an extended period of time!
Receive your free car park quote today and transform your car park with Designs & Lines.