Our Playground Markings: Fun-Filled Adventures in Education and Exercise
Liven Up School Playgrounds with Custom Markings
Playgrounds are vital for encouraging creative play, exploration, and healthy activity among your students. But faded markings and drab designs can drag everything down and make playtime feel uninspiring. That's why we provide school playground markings that turn outdoor play areas into true fun zones! 
With educational designs, customisable themes, bold colours, and professional installation, we transform playgrounds into delightful worlds for kids, while always meeting safety standards. Liven up lacklustre outside spaces today with markings your students will love. Contact us to give your playground an affordable, hassle-free makeover they'll enjoy for years to come. Our Most Popular Playground Markings
Choose from our huge selection of amazing designs.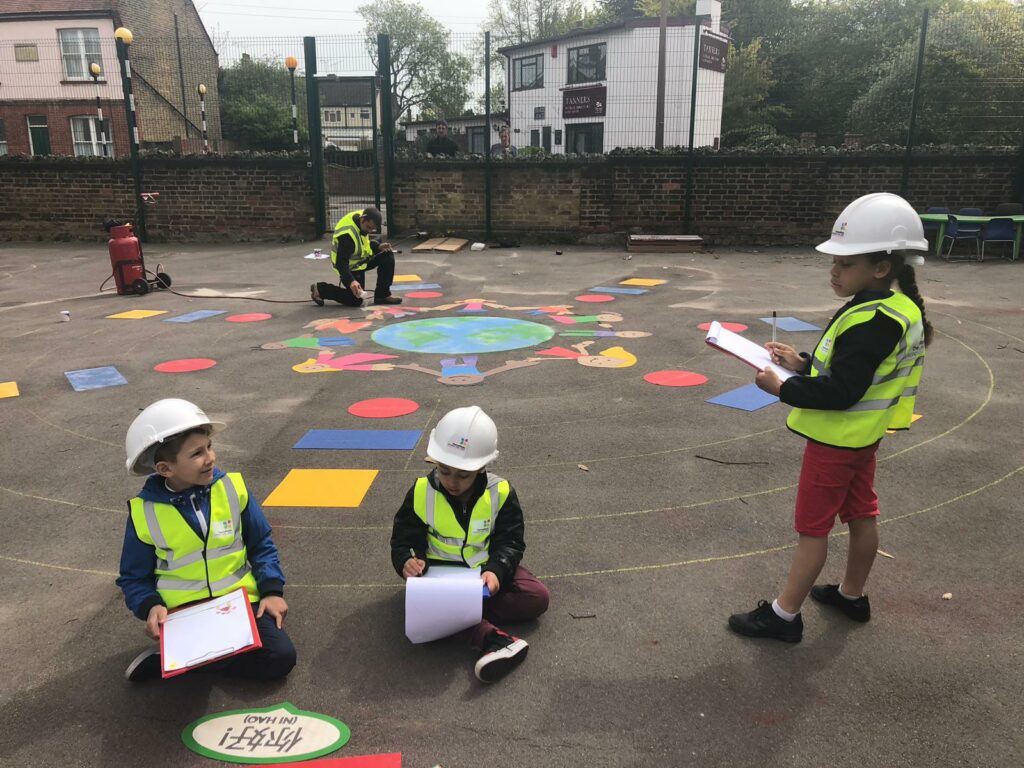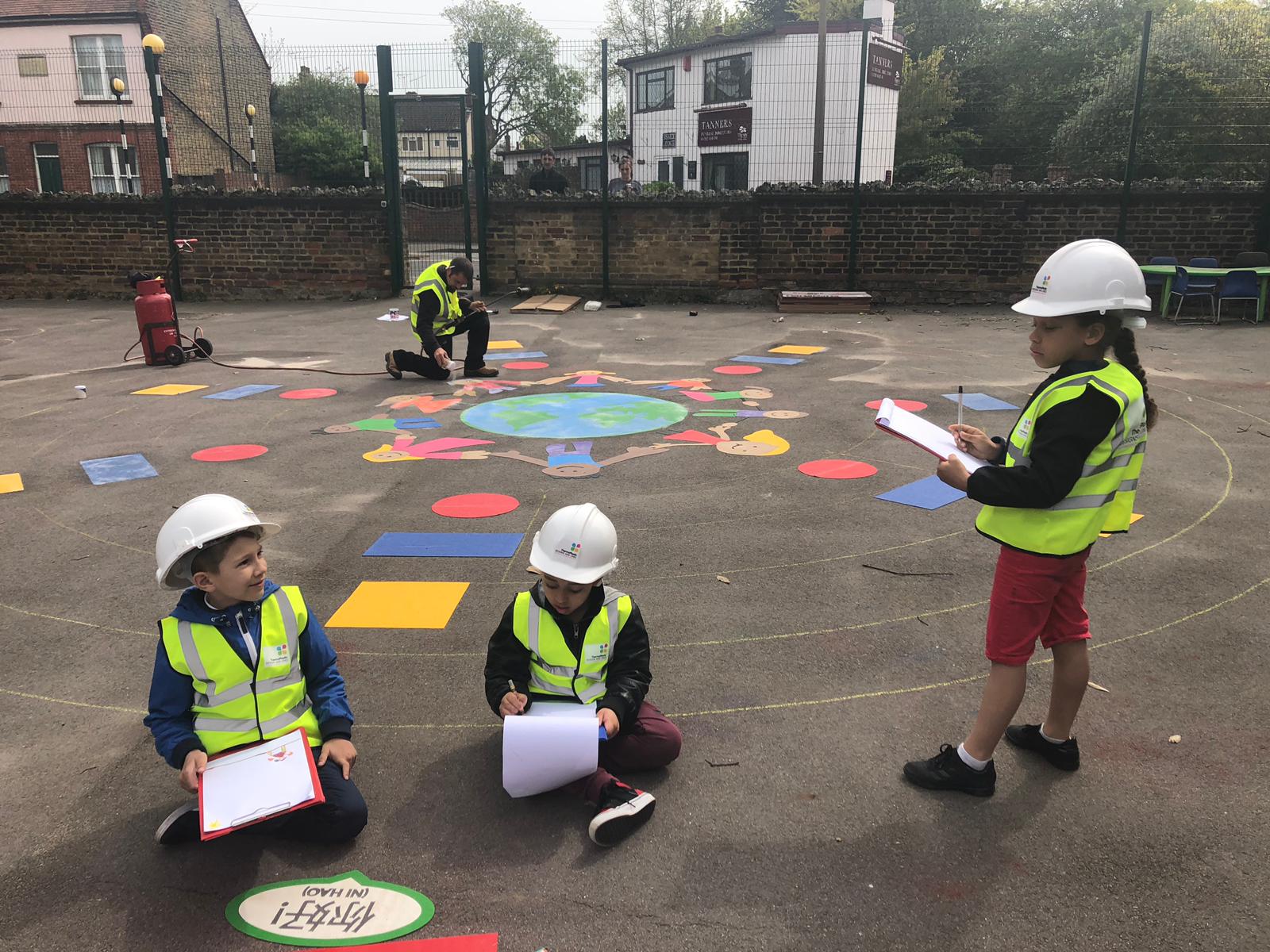 Safety-First Installations
Naturally, the safety of your students will always be top priority. Our playground markings are designed to ensure this, promoting safe play in all activity areas. Bright colours and defined boundaries encourage proper supervision, so students stay in designated zones meant for more boisterous games or quiet moments to themselves. Whichever your kids prefer!
Creative educational themes paint a vivid picture of where each activity should take place, too, helping avoid the chaotic collisions that could happen otherwise.
You can also trust our experienced team to install markings that meet all safety regulations. We only use non-toxic, anti-slip materials that are safe for everyone. Give your playground a safety makeover that adheres to regulation while spurring the imagination!
Creating Custom Designs for You
Sending students on educational adventures has never been easier than with our broad range and bespoke design service. We offer a wide range of designs in a spectrum of colours. Want any of them in a different size or colour? You can also give us a call to see how we can make this happen for you!
Perhaps your playground has a specific theme? Our experienced team members will work with you to bring your unique concepts to life. From maths games to get their brains working to roadways, pirates' treasure islands, and even outer space, we'll make it a reality in your school's patch of the great outdoors. A full rainbow of thermoplastic materials available means it will look better than ever, too!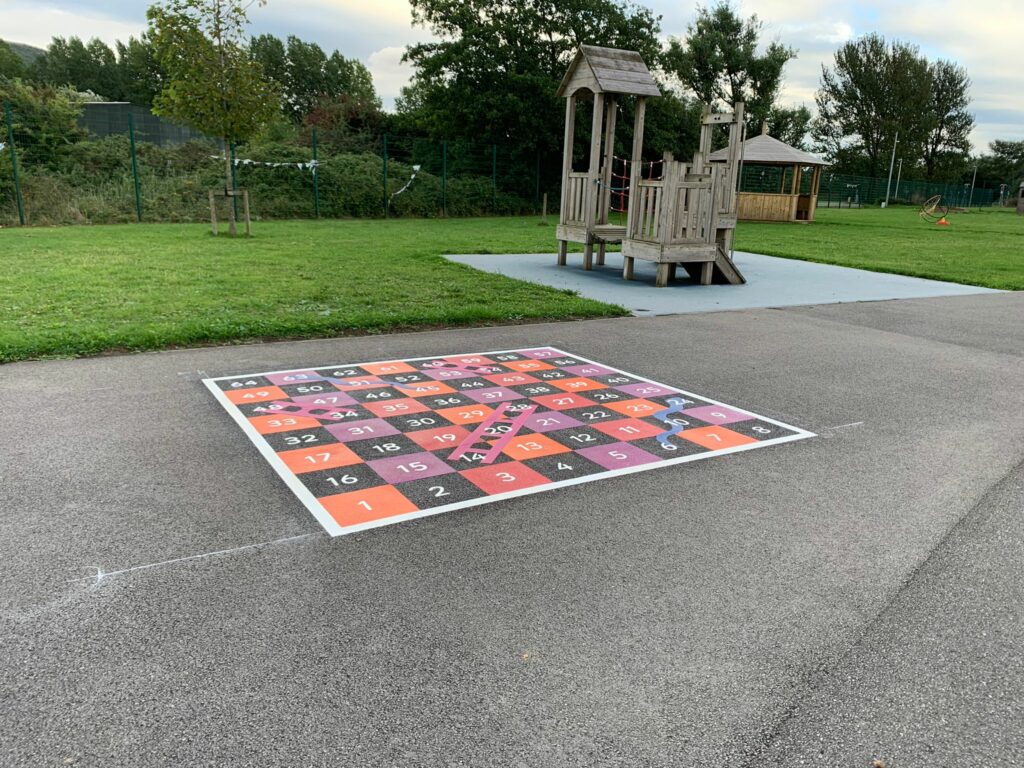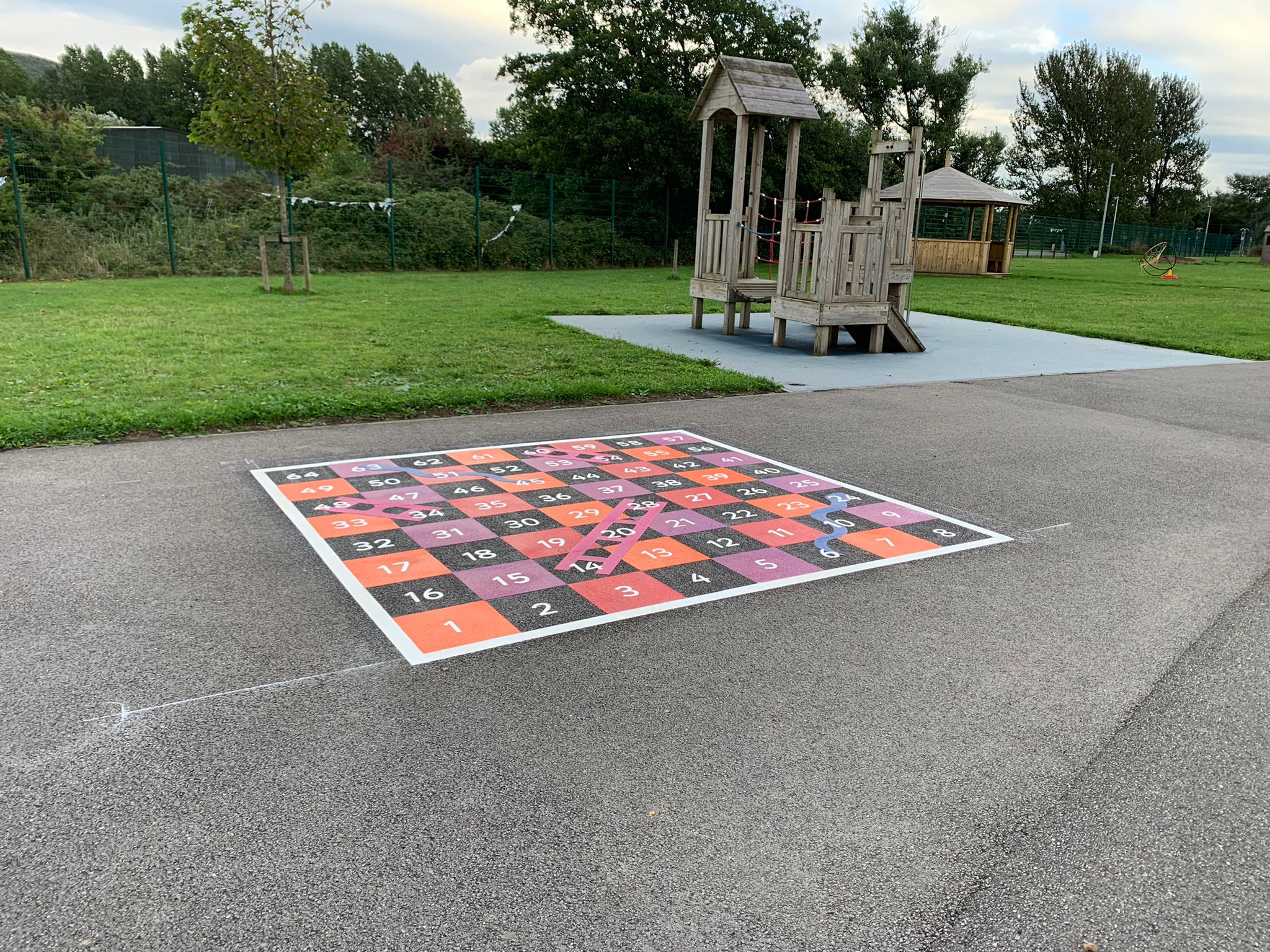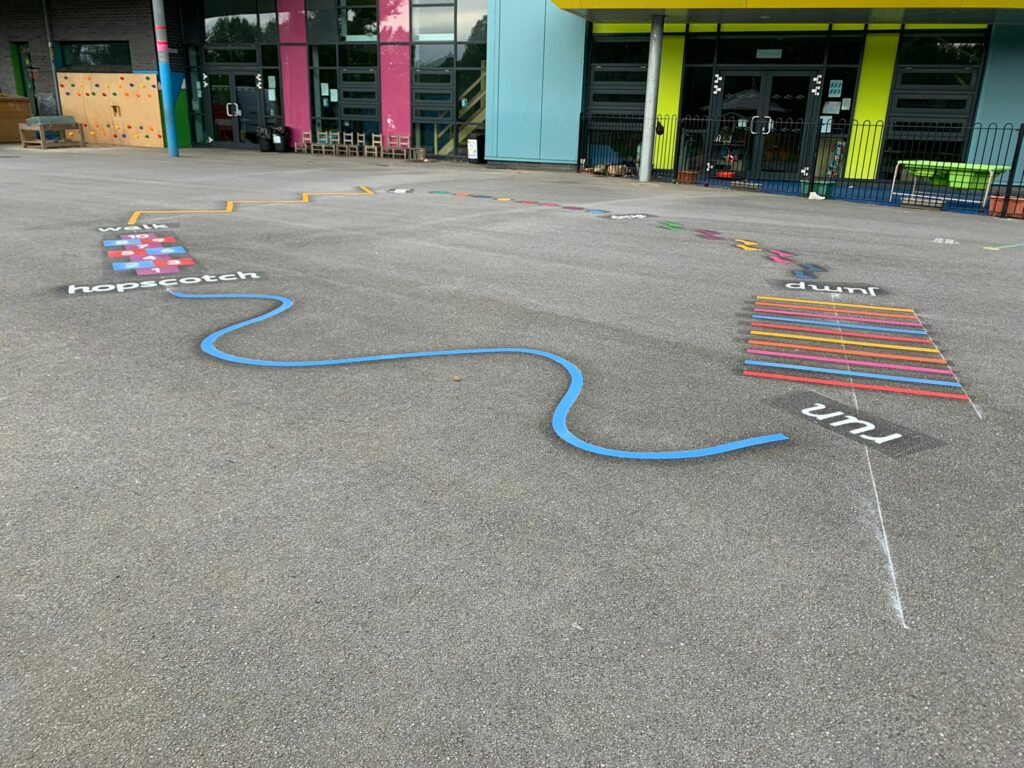 Making Marking Maintenance Easy
Constant maintenance can be a disappointment to your kids and a drain on your school's budget. Luckily, we use the most durable, long-lasting materials, so you won't have to worry about it for a long time.
All anti-slip playground markings are made from tough, resistant polyurethanes designed to withstand the busiest school environments. Exposure to sun, rain, and heavy foot traffic will not cause cracking, peeling, or fading over time. The colours even retain their eye-catching hues for years!
You invest a lot in your playground, and our markings are designed to provide enjoyment for students throughout the school year with minimal upkeep required. We avoid using lower-quality paints, and the markings we install won't stain clothes or shoes. Instead, your playground will maintain a bold, fresh appearance term after term.
Putting an Affordable Price on Fun
We're proud to offer ready-made and bespoke playground markings across the UK, at competitive prices. This gives you the opportunity to maximise value and minimise your spending.
Customised quotes take into account the unique needs and dimensions of your facilities. Meanwhile, our team will work with you to prioritise must-have features for your outdoors, while also helping you to stay within your budget.
You'll never get anything less than premium materials and a professional installation with us – but you won't find a hefty price tag to match! It will even deliver added value in long-lasting enrichment. If you're aiming to motivate, support, and encourage as many students as possible, then you can do it and save money at the same time.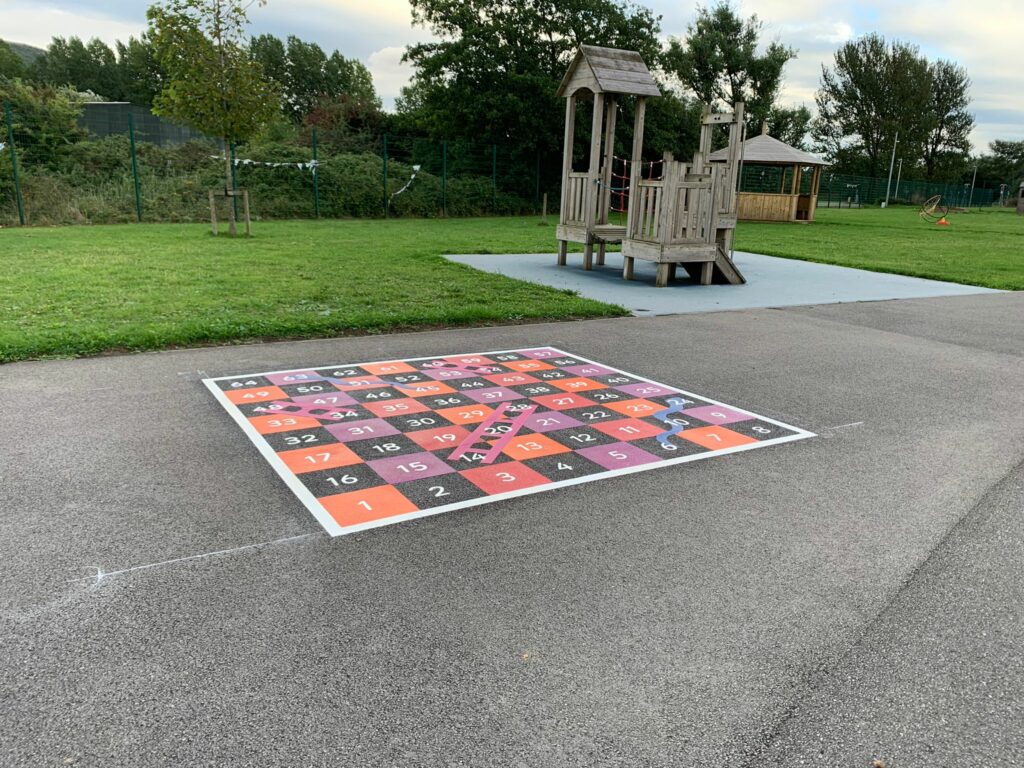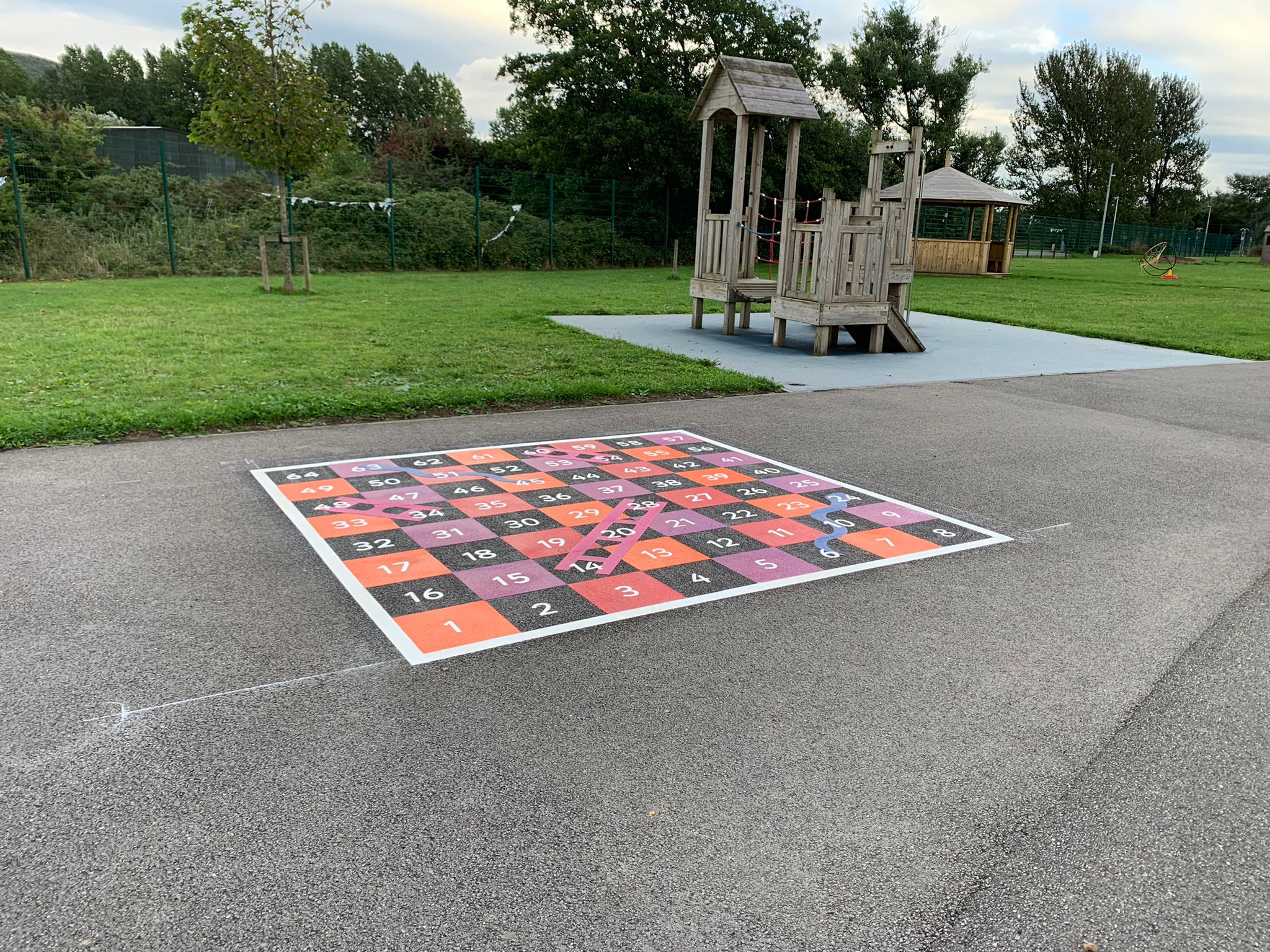 Our Excellence in Installation
We invigorate and revitalise playgrounds in a way that's smooth and hassle-free. This means working around your schedule to avoid disrupting valuable class time and after-school activities. Our team can be with you on evenings, weekends, and school holidays to get your new playground markings installed with minimal fuss. All of this is available no matter where you are in mainland UK.
We'll also handle all aspects from the initial quote to the final inspection, keeping you looped in at every stage. We know how busy you are and how important it is to concentrate on your job, so we'll make sure it's done efficiently for you. Our quick-drying materials even mean students can get back on the playground within the hour!
Awesome Aesthetics
You want your playground markings to be as stimulating to the eye as they are to the mind. Our markings are the ideal solution; custom-designed games and worlds can capture kids' imaginations and easily inspire them to create and expand on ideas in physical play.
From hopscotch to adventure trails, our educational markings promote movement and our interactive games encourage the development of coordination and motor skills. Whimsical designs encourage roleplay, while colourful alphabet and number zones make outdoor learning as fun as it can be. Even mazes and roadways stimulate minds as children navigate pathways.
Get Your Quote Today
Our playground markers engage students, encouraging them to imagine more and reach their full potential. We've been doing it for over 20 years, too, so you know we're a leader in providing high-quality playground games and activities for primary schools. Our team will be waiting to have a chat about your playground, no matter what you have in mind.
Call us or fill out our enquiry form for more information and a free quote to match all your playground marking wants and needs.
Enquire today.
Please complete the contact form and one of our friendly team will be in touch to help with your project.
Or call us today.
01702 597 077
info@designsandlines.co.uk