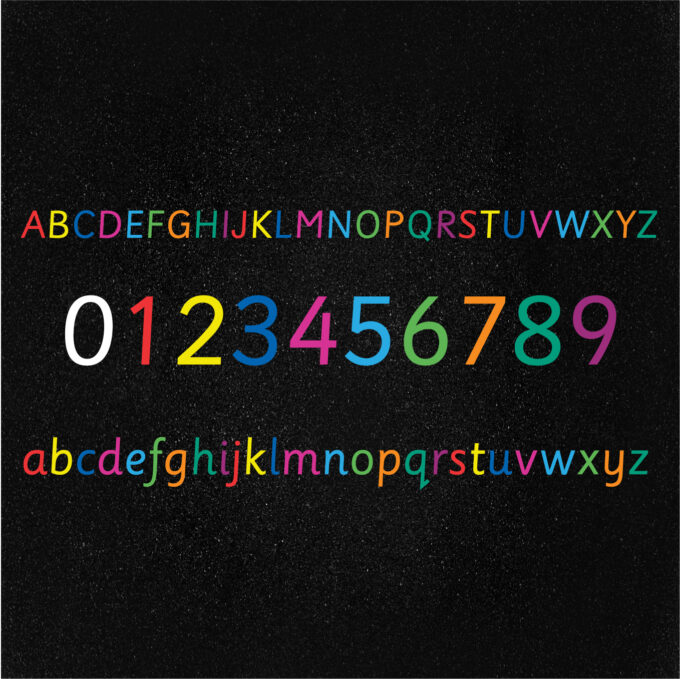 Playground Markings
Numbers & Letters
£2.95 – £11.95
---
Size

100 ? 500mm per character

Suggested Age

Nursery
Primary
Secondary

Skills

Counting
letters
numbers
writing

Customizable

100mm letters/numbers 200mm letters/numbers 300mm letters/numbers 400mm letters/numbers 500mm letters/numbers
SKU: TEXT
Price includes Supply & Installation
Enquire Today
Alphabet & Numbers
We supply and install a large variety of alphabet and number school playground markings, perfect for transforming any dull school playground. Our alphabet and number games are brightly coloured, encouraging children to learn while they play. All of our alphabet and number playground markings assist children's learning, skill development and interaction with others around them. We aim to make learning a fun and enjoyable experience.
Learning the Alphabet Through Play
Reading is an important life skill and one that children that can struggle to develop. By incorporating our colourful alphabet playground markings, you can help incorporate learning with play. Visual stimulus, such as the alphabet, can help children learn subconsciously and is a great way to develop their reading skills. Call out letters and ask them to travel to it, ask them to spell out words by jumping to various letters, and when they're confident you can even change to vowels! These playground markings are great fun for everyone.
Making Mathematics Fun
Children seem to either love or hate mathematics. However, our number playground marketing helps them enjoy learning it in a fun and engaging environment. Our number playground markings are just what you need for your school playground to encourage mathematical interest. You could even teach your class in the playground! Why wouldn't you when the numbers are readily available and you can make tasks interactive and interesting? Ask them to count to ten. Give them a sum and ask them to stand on the correct number. The possibilities are endless!
Numbers & Letters Gallery

Environmentally Friendly
Using only the highest quality sustainable materials our markings are non-toxic and contain no lead or chromates.
4 Year Warranty
Proudly using the best quality material we are able to offer a full 4 year warranty on all playground markings.
Durable and Safe
Our thermoplastic markings will last 8-10 times longer than paint and are also slip resistant.
Reward & Referral Scheme
We help your money go further by offering free products and referral rewards.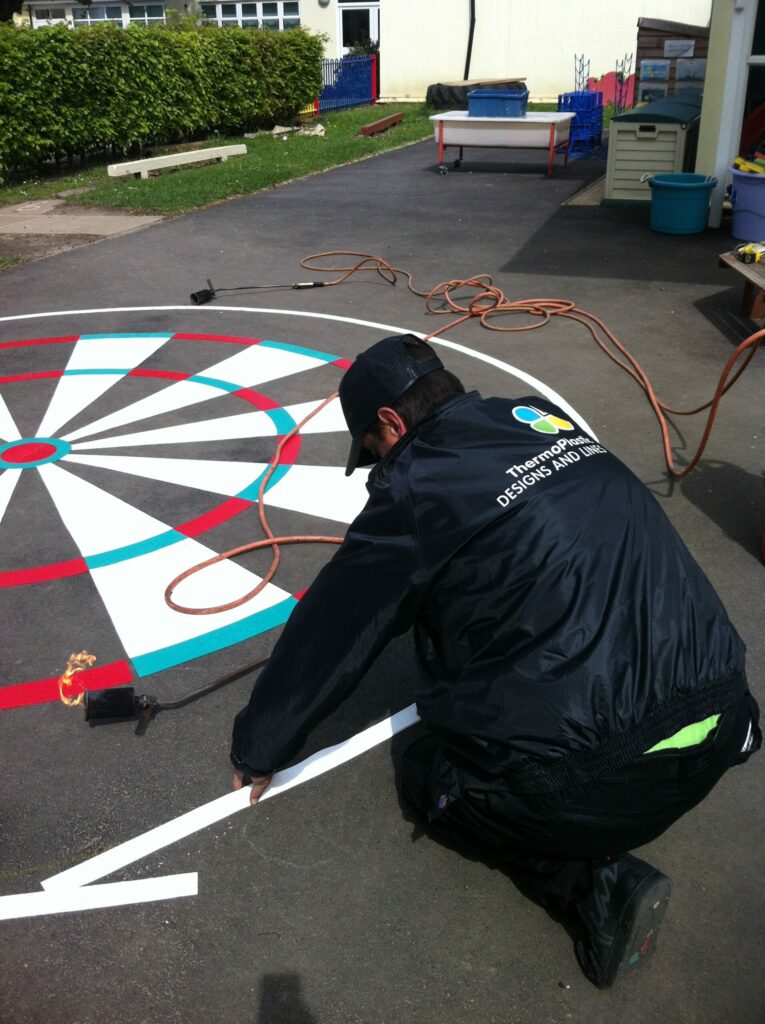 At Designs & Lines we are bringing playground markings into the 21st century.
Using Special materials that last up-to 10 times longer than normal paint we can create bright, fun and exciting games and designs for your school playground. We cover the whole of the UK with our playground markings.
Want to speak to us? Get in touch
Enquire today.
Please complete the contact form and one of our friendly team will be in touch to help with your project.
Or call us today.
01702 597 077
info@designsandlines.co.uk