Putting the "Fun" into "Fundraising Ideas" for Schools

Whether it's to help buy school supplies, support the school sports teams, or enhance educational or enrichment activities and programmes, you are likely to need funding at some point as a teacher or headteacher. It can be overwhelming and worrying trying to come up with this money, but it doesn't have to cause undue stress.
There are plenty of quick, easy fundraising ideas for schools out there – and we've made a list of the ones we think will be the most fun for you, your kids, and their friends and families.
---
Fundraiser Ideas for Primary Schools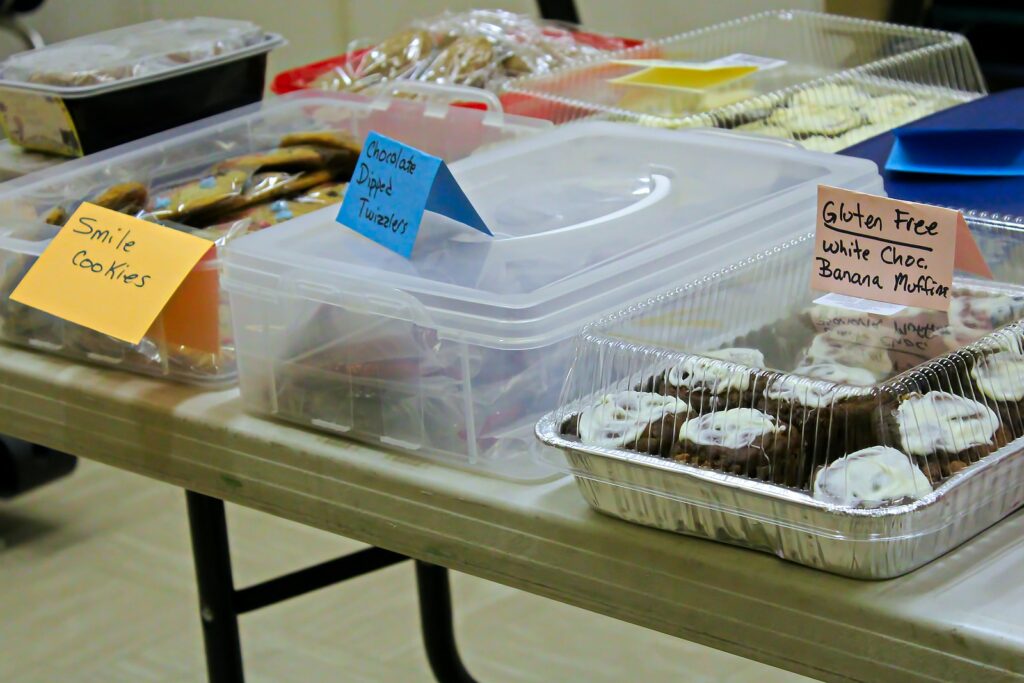 There are loads of ways to successfully do fundraising in primary schools, but the ones which tend to work best are the ones which get parents, extended friends and family, and the wider local community involved. If you want something fun and exciting for everyone to take part in and raise the funds you need, you might consider:
School Fêtes
What's a better event to host in any season than a fête? Whether it's spring, summer, autumn, or winter, you can always organise an exciting function for your pupils, their friends and family, and the wider community as a whole. Depending on the time of year, you might even decide to give it a theme!
How does a summer funfair with traditional games like tombolas, coconut shies, and hooking ducks sound? Or an autumn fête that sells sweets and baked goods, and people pay to bob for apples? You might even be able to pair the event with a barbecue or hog roast, if you ask a local supermarket, store, or butcher's to get involved and provide supplies.
If you want a few more ideas for what can go on at these fêtes, take a look at some of the ideas we've listed below.
Craft or Cake Sales
Sometimes it's harder to get kids to stop making things than it is to get them to start, and this is only to be encouraged! If your pupils and their parents love to cook or make crafts, then you can always organise and sell these in a craft or bake sale at your school. To make sure everyone doesn't make the same thing, you can give each class or year group a theme, or let people pick ideas out of a hat for what they want to make and sell. These can then be sold to other parents and pupils, or opened up to the wider community.
It's even possible to combine cake sales with coffee mornings; set out a few tables and chairs, sell drinks like tea, coffee, hot chocolate, and juice or fizzy drinks for the kids, and let parents unwind, catch up with each other, and add a little more to your funds.
Obstacle Course Challenges
Does your school playground have room for an obstacle course? Perhaps one has already been installed directly into your playground like our Super Sprint Trails and can be made a little longer and more difficult with some extra balls, bean bags, benches, hoola hoops, mats, skipping ropes, and space hoppers? If either of these are the case, you can always get your kids to design and build the ultimate challenge! For a donated fee or sponsorship, all the pupils in your school can then have a go at tackling the course.
Soccer Aid for UNICEF encourages schools to do this every year, so you might think of splitting the donations. Some of the money can go to your own funds, but the rest should be donated to UNICEF so all children are able to play, everywhere.
Discos
You are probably familiar with the school disco, so why not have one to get some money coming in for your cause? You can keep it to just students or invite their parents as well, but get some turntables set up (or a laptop and some speakers if you want more room), turn on those funky disco lights and smoke machine, and charge a small entry fee to get this party started! You can then sell fizzy drinks and snacks to add a little bit extra to the moneypot.
If you want another layer on top of these, you can always host a dancing competition, or a game of Musical Chairs or Musical Statues. A small entry fee (maybe 50p?) could then be charged to everyone who wants to take part.
World Book Day Events
A teacher's and librarian's favourite for many years now, World Book Day offers you a range of options for fundraising – all while getting the kids interested in reading! The charity event's official website has plenty of ideas you can use for your own school, as well as advice on how to make it the best possible day for your pupils. If you want, you can even combine the idea of World Book Day with a non-uniform day or fancy dress competition, or even a Read-a-Thon or Spelling Bee, to boost funds.
---
Fundraiser Ideas for Secondary Schools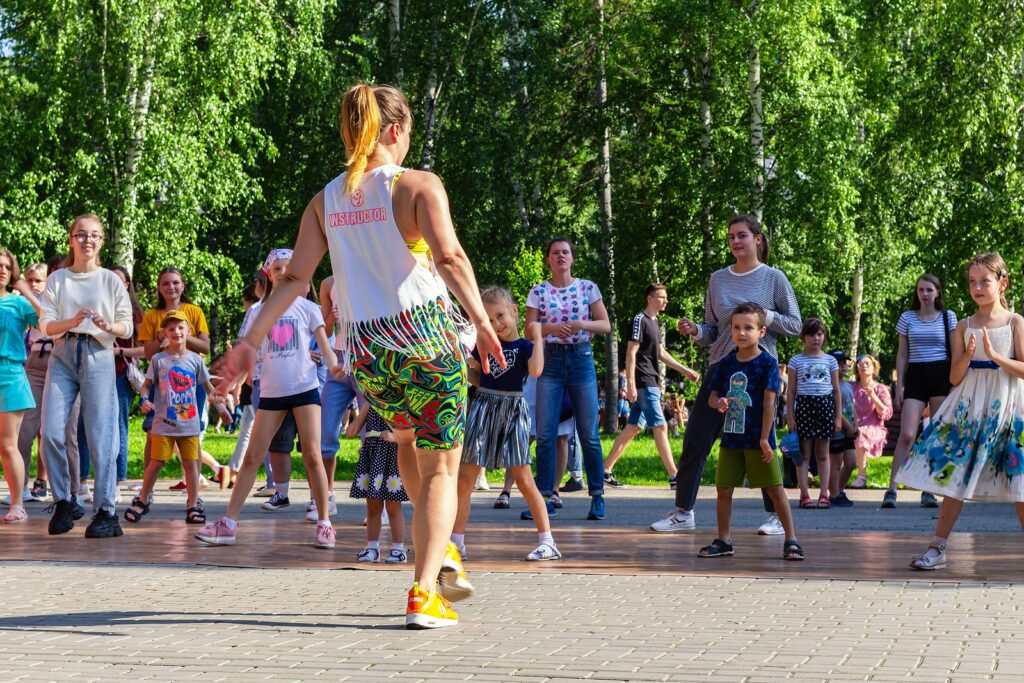 You might consider a few different, "less simple" ideas for fundraising in secondary schools. After all, the kids are a bit older, they might not want to do the same activities as younger pupils and they might not want their parents to be quite so up-front about being involved. That's why you might try some of these ideas when you need to fundraise for a secondary school:
Let Them Add Artistic Flourishes
If the money you're raising is going to help build some new facilities, why not offer the kids a chance to get creative? You might ask them to find (or to be) sponsors for tiles or bricks in a wall or on a pathway, to pay a small amount to leave a handprint in paint or cement, or even to help make up a mural that will be enjoyed for years to come.
Cake Decorating Contests
Do any of your students like to bake? Would some of them like to show off their skills and take part in a fun, friendly competition? Then why not give them the chance to do both by hosting a cake decorating contest? Participants can donate a set amount as an entry fee in order to take part, and you can ask local shops, bakeries, and supermarkets to donate plain, undecorated cakes for your students to work on. You can also see if any of these businesses have the equipment they'll need, if you're planning on letting them do the decorating in school, or are willing to offer gift cards or other items as prizes.
For most of these contests, kids should be able to decorate their given cakes however they like. But this may be limited by time if the contest is going to take place in school, so you might consider letting them decorate the cakes at home in their own time if you want them to have the chance to create something stunning. You can even auction the cakes off once they're all decorated in order to raise a little more!
Teacher Challenges
Do your students want to see some teachers get up to a few hilarious challenges? Do you have some teachers in your school who'll be willing to take part in things like leg waxing, ice (or baked bean) baths, or dyeing their hair? If so, excellent! You can set up a fund goal to make this happen, the kids pay however much they want towards it, and when the goal is reached the teacher or teachers have to take part in their challenges. You're guaranteed to at least get a few joining in, if the challenge is good enough!
Sponsored Silences
Quite a simple and effective sponsorship programme your kids can take part in is a sponsored silence. Your students will take donations from friends and family, and in return they have to try and not speak at school for as long as the sponsorship says. This is usually about a day, but it can be longer if you really want to set them up with a challenge! Just remember to give kids a badge or sticker that shows everyone they're on a sponsored silence – it saves a lot of awkwardness if the student is accidentally called on to answer in class!
Car Washes
If you want something fun and easy to organise, maybe for one day a week or in the mornings before lessons, you can always open up your school car park or drop-off area for car washing! Get together some sponges, car shampoo, and buckets of water, and have students wash the cars while parents and teachers pay. You can even advertise in your local area if you want to attract a few more customers to come by.
---
Fundraiser Ideas for Sixth Formers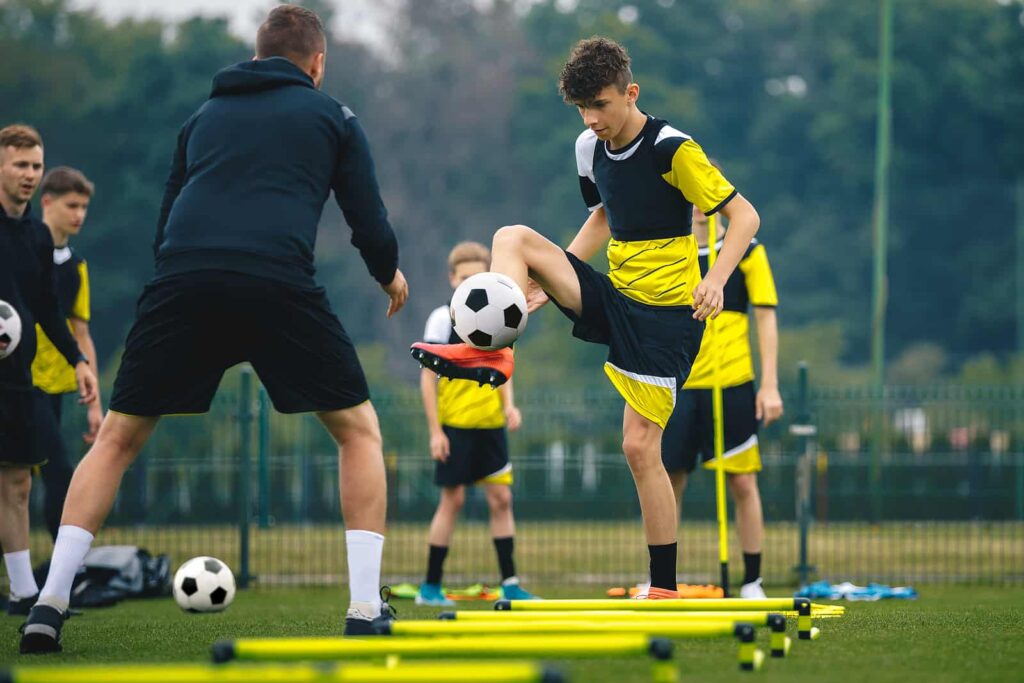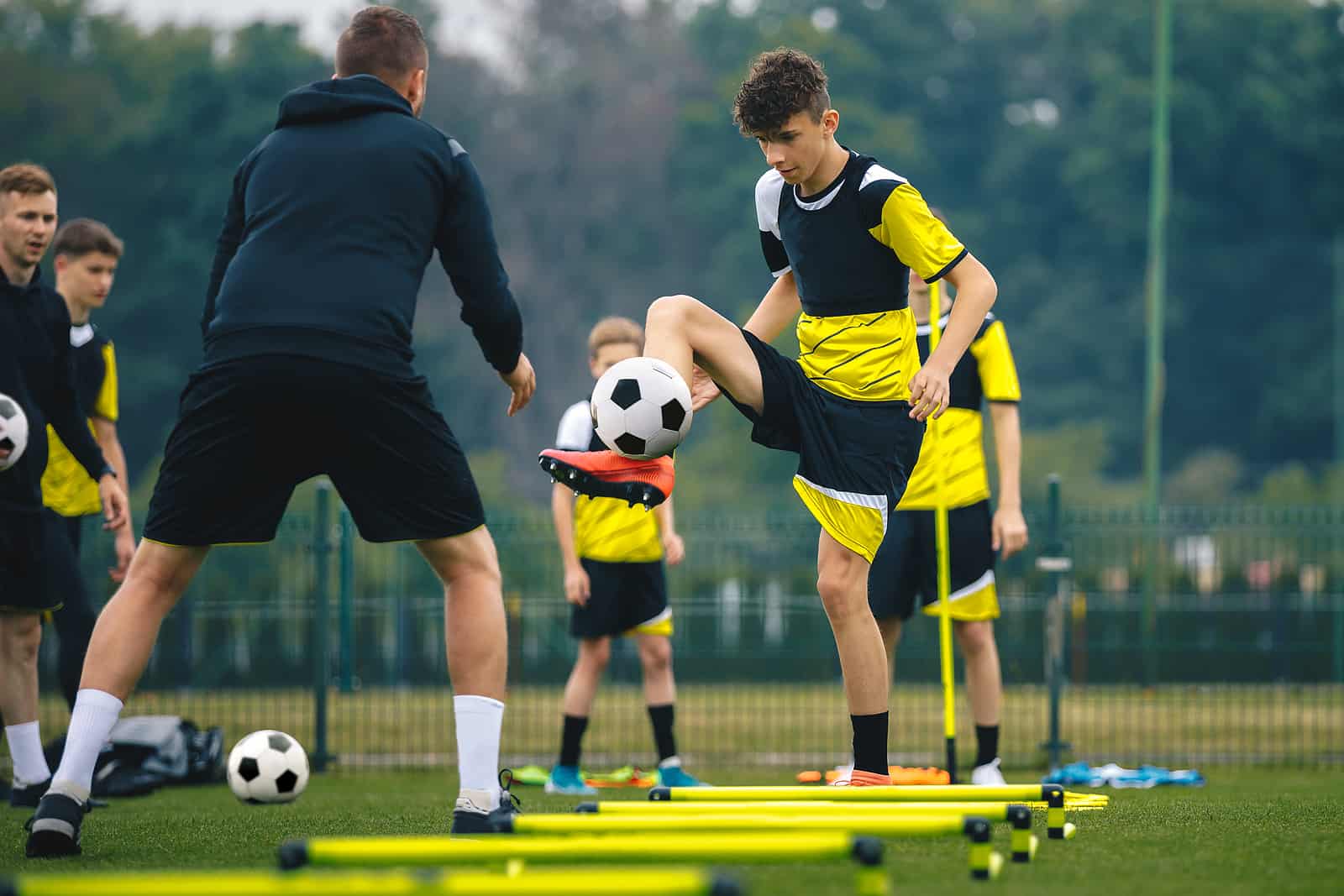 Fundraising ideas for schools don't have to end when the students enter Year 12. If your school happens to have a Sixth Form, they can always join in on the activities. If you know that some of the oldest students in your school might like an opportunity to put some things on their CV, or if the Sixth Form common room could use some new furniture or equipment, you might get them to try:
Film Nights or Festivals
If you've got a big enough sports hall or space for it and can set up a projector, you've got all the ingredients you need for a film night or festival at your school! Pick a night or series of nights, a film or a film theme (maybe they're all the same genre?) and you'll be ready. If you've got an A-Level Film class, you can even get them to join in to learn a bit more about what film exhibition is like and involves. Charge a small entry fee for the night (or perhaps a bit more if you're planning several nights of films) and raise funds while having a night at the movies.
Stay-Awakes
If you want a unique idea for your fundraiser, you can always ask your Sixth Formers if they want to take part in a charity Stay-Awake. In exchange for a small donation or some sponsorship money, students and teachers get the chance to stay overnight in your school, having fun and doing activities to make sure they don't go off to sleep. It's a challenge a lot of young people are equipped for, but perhaps schedule it for a Friday night so that they get to go home and rest a bit the next day!
Creative Exhibitions
You're almost certain to have some particularly creative Art, Drama, or English students at A-Level, so why not help them to show off their talents? Scheduling a night or two to host exhibitions of their works – such as portraits and sculptures, plays, and poetry – is a chance to bring in money from friends and family who might be interested in what the students have done. It also gives your budding artists, poets, and actors a chance to see what hosting a real exhibition is like before they do it as a full-time job.
Charity Sports Matches
Everyone loves and gets into a good game of football, and these can be made into really exciting matches if you have your A-Level PE students taking on their teachers! Even if you don't have a lot of students taking it as a class, you're bound to get a few extra interested who like to play as a hobby. Alternatively, you can also try reaching out to other schools and Sixth Form colleges to see if they're interested in competing in a small charity tournament. Charge a small entry fee and you'll be raising funds in no time!
Walking History Tours
If your town or city has an interesting history, some particularly unique architecture, or something else about it that just makes it special and something people would want to see, then you can always ask a few A-Level History students if they want to help you set up a walking history tour. For a small donated fee, people can get a quick tour of your local area from students who can tell them more. You can even set up a refreshment stand to raise extra funds alongside it.
Just don't forget to ask the local businesses, organisations, houses of worship, or historical sites on your way if they mind you doing this! You might even be able to work in partnership with some of them if you decide to do this in the long-term.
---
Virtual Fundraiser Ideas for Schools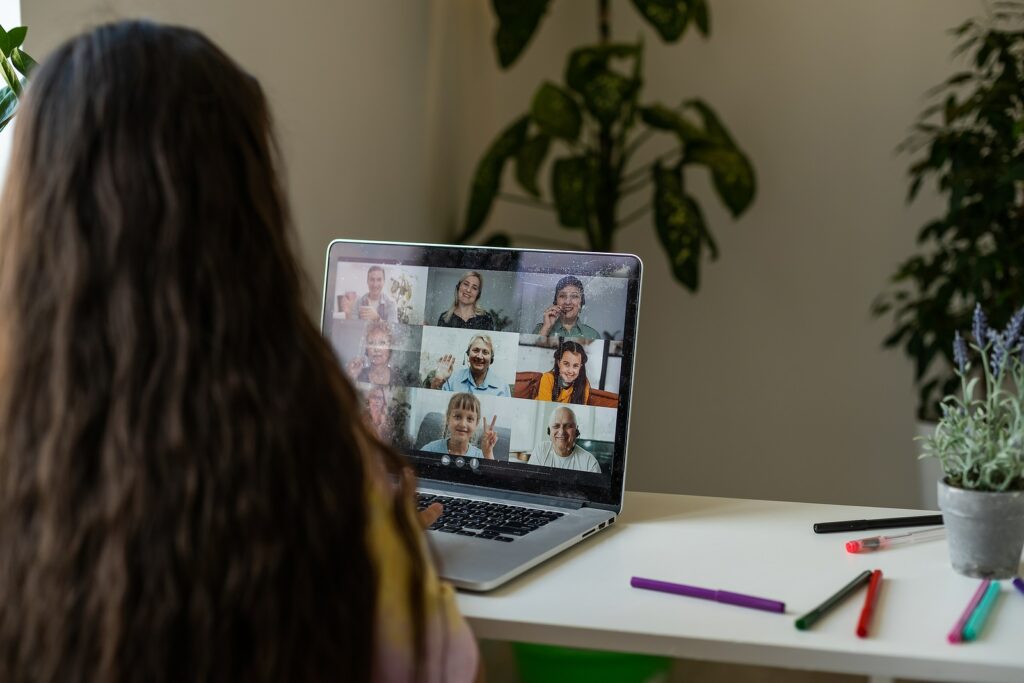 Recent years have proven that not every fundraising idea has to be held in person. Some of them can be held online, making them more accessible to those who wouldn't be able to come to a fair, fête, or any other type of fundraising event in person. If you think you're more likely to get a bigger crowd and bring in more money by making your idea virtual, you might consider trying these for some online fundraising:
Easy Fundraising
One of the first online things you might try is Easy Fundraising. By signing up with this organisation, you'll get a commission when parents shop online through one of your dedicated links. Shop with over 2,000 retailers and raise money for your school at the same time!
All you'll need to do is register your cause so that people can select it on the Easy Fundraising website, along with the retailer they want to shop with. The retailer will then donate up to 15% of the purchase to the selected cause – in this case, your fundraising event.
Your School Lottery
A really quick and easy way to raise money for your school online is to start a lottery through Your School Lottery. This organisation offers to run a lottery on your school's behalf. It's free to sign up and your school will receive 40% of all the funds taken from it each week. It's also easily monitored, and you can promote it in your school, as well as send it out as a letter or email to parents and guardians. Tickets for the lottery cost £1 per week and there will be a guaranteed cash winner.
Virtual Quizzing
Quizzes are held just as effectively online as they are in person! You don't even need too much planning, beyond setting up a Zoom call, getting the questions ready, and making sure you have a list of all the teams taking part. If you want to draw in an even bigger crowd, you can even choose to host a quiz both virtually and in person, so no one misses out. Tickets for the event can be the price of a drink, like you might see in a typical pub quiz.
Virtual Fitness Challenges
There's nothing wrong with a bit of healthy competition, and if it also means getting a little bit healthier at the same time, then all the better! By hosting a virtual fitness challenge, you can do both. This might mean setting your class a goal of collectively running 100km over the course of a month, for example, and get friends and family to sponsor them. You could then offer a prize to the pupil who runs the most and raises the most amount of money.
Setting up your pupils so that they hold individual fundraisers will make the process a little bit easier for you (you don't know all the friends and family they could get to donate, after all). But you might want to think about making a tally for your classroom so you can keep an eye on the scores on a week-by-week basis.
Hosting a Gameathon
A lot of kids love to play video games, and are good at playing video games. If you've got a day to host a fundraising event, why not consider making at least part of it a gameathon where pupils compete at their favourite video games? You can decide which games they use and which consoles these will be played on, and you can have friends, parents, and guardians pay to watch on a livestream. It's also a great way to get a load of kids playing together at once, when they might not have otherwise.
---
Fundraising Ideas for Everyone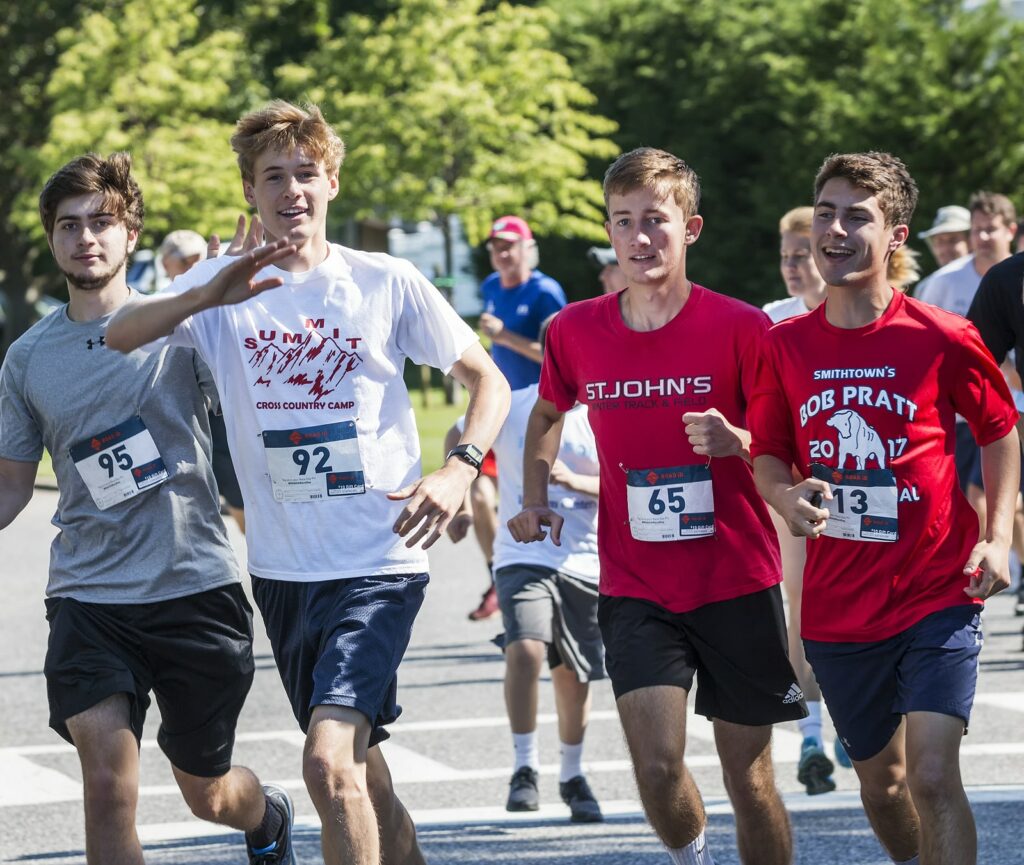 Of course, not all of the ideas we've listed here only apply to kids of a certain age, or would work best if the kids are of a certain age. There are some easy fundraising ideas you can do in your school that apply to absolutely everyone. We've made a separate list of some of the best ideas here, so you can pick and choose the ones you want to go with activities divided up by age:
World Food Days
This could be a chance for your school to celebrate diversity and different cultures, while coming together over some delicious foods from around the world. You might consider asking students and their families to take part, or you could always reach out to local restaurants and other food vendors for sponsorship and assistance. Some information on each food item and the culture it comes from
You can sell items individually or turn it into a ticketed event in which donors receive a lunch or dinner made up of different dishes from across the globe. Either way, everyone gets the chance to try something new and you get to decide which would be best to raise the most money.
Sponsored Clean-Ups
The environment is something everyone should be looking after, and what better way to do it than by getting as many people from your school together to do something proactive? Classes in primary schools and house groups in secondary schools, or volunteers from a signup sheet and their families in any location, can all come together to organise a litter collection.
We should note that you'll need to get this idea planned out a few weeks in advance; word will need to go out in your local community if you want local businesses and your local council to get involved and sponsor the event. It also gives volunteers from outside the school a chance to say that they want to join in on the day.
You will also need to pick a safe area to collect litter from, such as a local creek, park, or playground, and choose a day that you want to spend picking up litter and bits and pieces that can be recycled. If any local businesses getting involved sell food and drink you can even have a refreshment station to help raise money, while playing music to keep things interesting.
Giving back to your local area and raising money at the same time; what could be better?
Raffles
A raffle is perhaps one of the most traditional ways to raise money for anything! It's also one of the best, given that it's quick, simple to do, and only needs you to get a prize, a few ticket books, and some volunteers to sell tickets. Choose an event to host the raffle in (maybe a local fête or another community event that allows your school to take part) and send your volunteers out to ask people if they'd like to get involved by buying a ticket.
Alternatively, you can also host the raffle in-school and ask students if they or their families would like to buy tickets. Sell the tickets over a certain amount of time – a week, for instance – to see how close you get to your fundraising goal. If you only need a small amount of money to get where you want to be, this might be the way to get there.
Sports Days
At some point during the school year, you're likely to have a Sports Day. But have you thought about adding in some extras to turn it into a fundraising idea? If you invite parents and guardians of pupils to come watch and to cheer on their children, why not charge a £1 entry fee? You can also set up stalls for snacks and refreshments to make a little bit extra.
Fun Runs
If you've already had your Sports Day, or even if you're just interested in doing an activity with your pupils that raises money and gets them out and about at the same time, you can always schedule a Fun Run or a Fun Walk. An entire class can do it together, and each student can raise sponsorship for the amount of laps they do (of a Mile-a-Day Circuit or a Fitness Circuit, perhaps). If you've got smaller students doing this, they might even be up for turning it into a fancy dress run or walk, and you can bring in a little more money by hosting a fancy dress competition on the side and getting kids to pay £1 as an entry fee.
---
Need a New Spot to Hold Outdoor Activities?
If you are thinking of hosting some outdoor activities for all your future school fundraisers, whether these are sports and fitness-related or involve fun games for everyone to play, Designs & Lines can help you make a permanent spot for them all in your playground! We'll even be glad to help you out with some bespoke ideas and creations to make your outdoor area truly unique and ready for any activity you want for your fundraisers.
Our team will be ready and waiting to talk about your specifications, and can book your outside space for a quick supply, delivery, and installation, as soon as you get in touch. We'll even be ready to work weekends to help you get ready in time to host your fundraiser and can travel anywhere in the UK that you need us. All you will have to do is get ready to bring in some funding for your school; we'll handle the rest.