How to Play the Oranges and Lemons Game: Fun Playground Games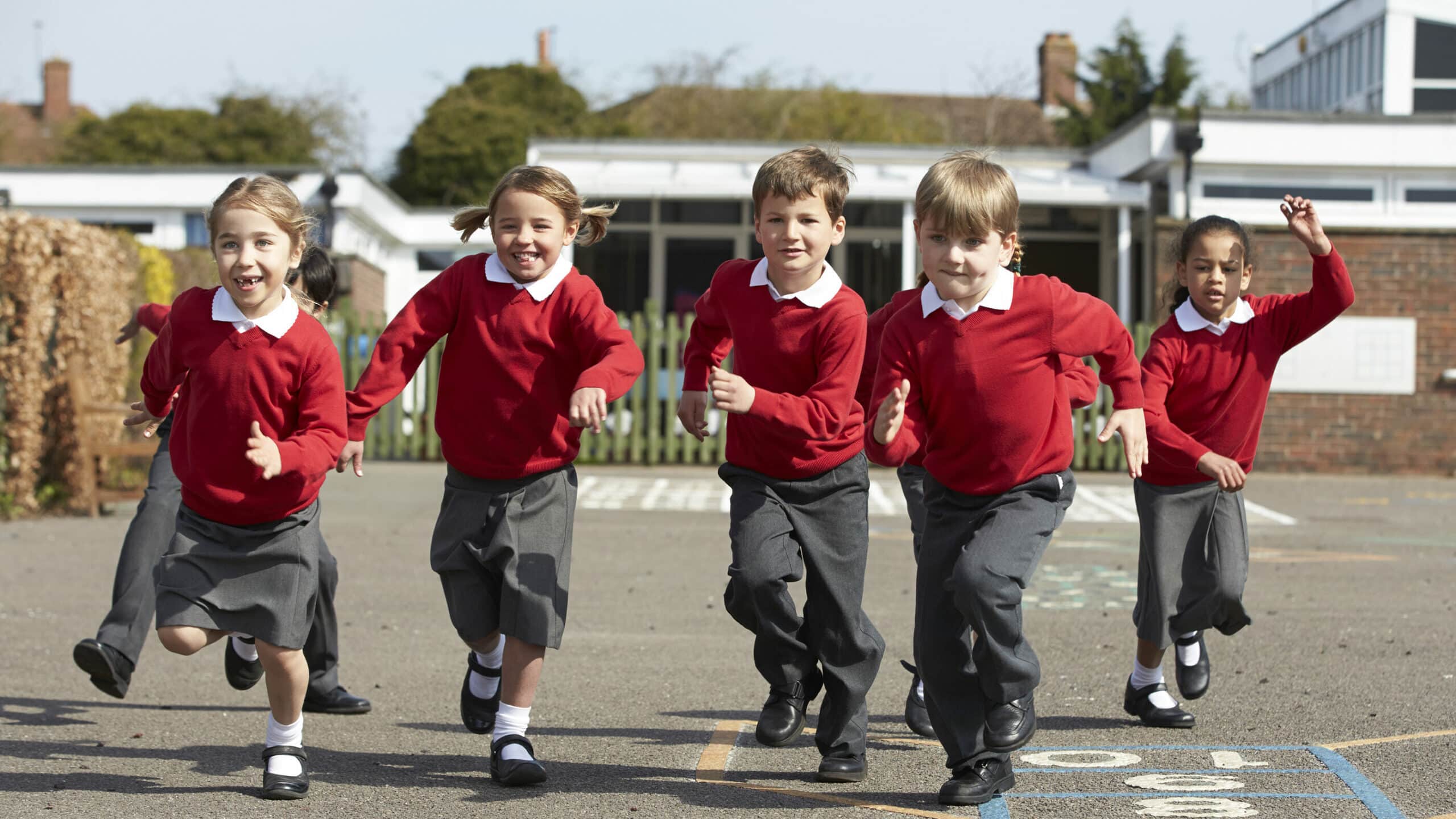 Do you remember the old playground games you used to play as a child? They're still a ton of fun today – so why not pass them on to your pupils to carry on some of your favourite traditional playground games like the oranges and lemons game? 
Generations of kids have loved playing fun games in the playground, they're an essential part of the school day after all! We've collected the rules to the classic oranges and lemons playground game to help you get your pupils to make the most of their playtime.
Find steps and instructions below for how to play the oranges and lemons game.
How to Play the Oranges and Lemons Game
This playground game is based on a rhyme about the church bells of London. It also features a slightly gruesome edge which kids enjoy! Additionally, the oranges and lemons game lyrics can be traced back as far as 1744.
At the beginning of the game, two children join hands facing each other to create an arch.
Each of the two players forming the arch chooses to be the leader of the oranges or the lemons – who is who must be kept secret.
Once they are ready, the other children will run through the arch in a line as they sing the oranges and lemons game lyrics.

"Oranges and Lemons,
Say the bells of St. Clement's;
You owe me five farthings,
Say the bells of St. Martin's;
When will you pay me?
Say the bells of Old Bailey.
When I grow rich,
Say the bells of Shoreditch.
When will that be?
Say the bells of Stepney,
I do not know,
Says the Great bell of Bow."

As the players continue running through, the two arches raise and lower their arms until they trap one of the players:

"Here comes a candle to light you to bed,
Here comes a chopper to chop off your head! Chip chop, chip chop!"

Once the player is caught, they will be asked "oranges or lemons?" They whisper their answer, holding on to the hips of the arch player they've chosen.
The game repeats until everyone is holding on – then, there's a tug of war between the opposing sides!
This continues until one side has drawn the other across a line which has been drawn between them.
If your playground surface is hard, an alternative version allows players who have been caught out to make arches next to the original. As the game continues, the runner becomes longer – making escape more difficult. The winner is whoever lasts the longest.
More Fun Playground Games
The oranges and lemons game is a lot of fun, but are you looking for some more fun playground games ideas? Whether you're teaching Key Stage 1 or Key Stage 2, we have a great selection of playground games for a whole range of age groups that are certain to keep your students entertained and engaged during break time or PE.
Discover our favourite games that are perfect for warming up, playground fun, and as PE challenges that are great for encouraging your students to learn about teamwork, unity, and healthy competition.
Non-Toxic & Hard-Wearing Thermoplastic Markings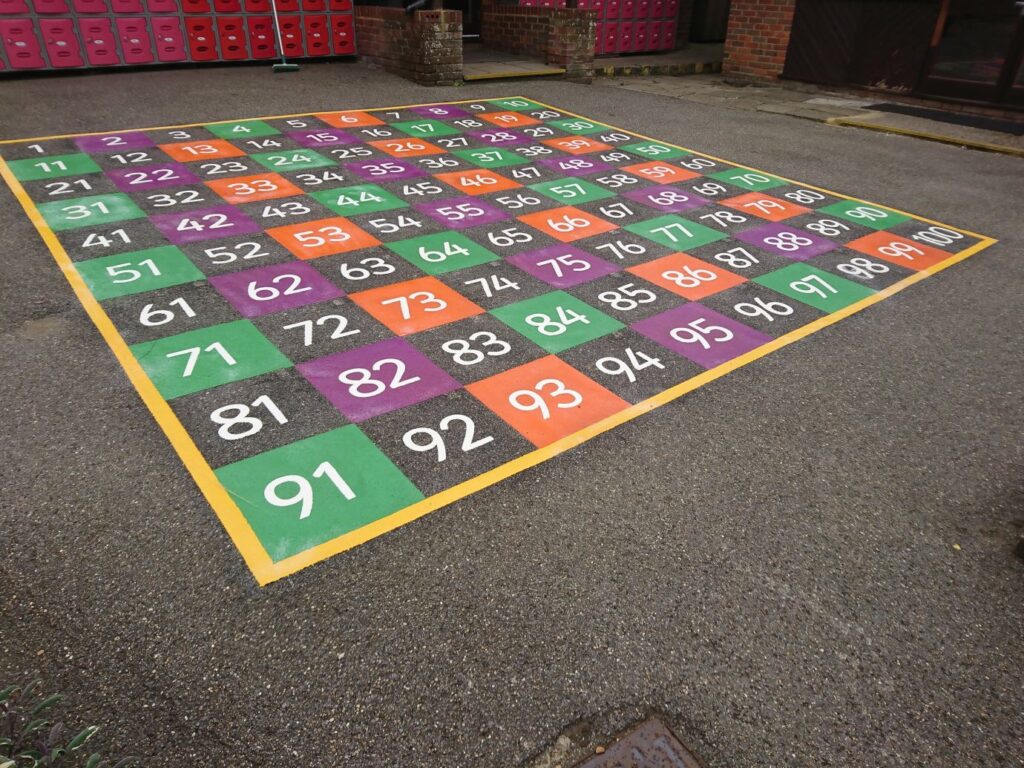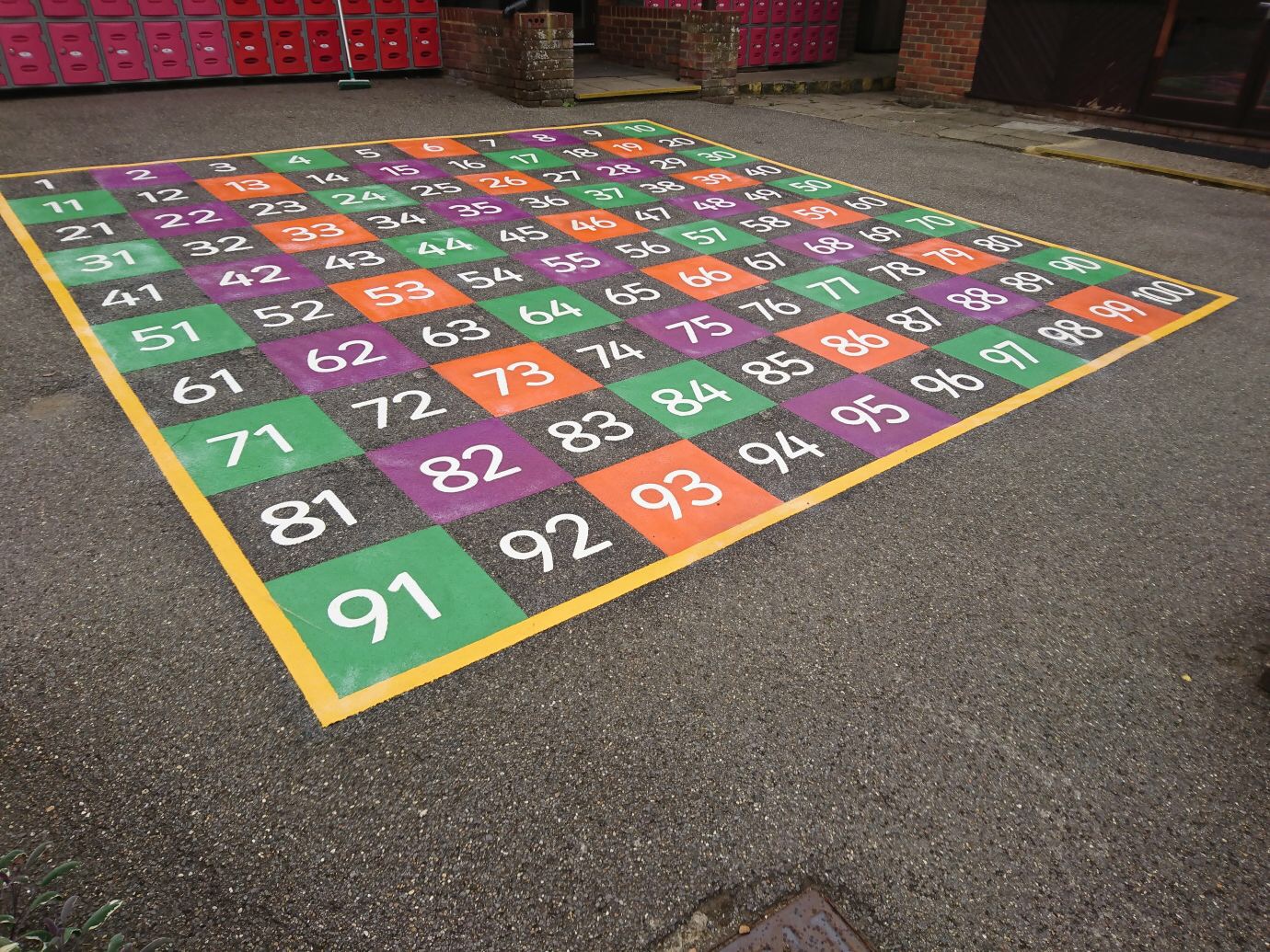 At Designs & Lines, we only use the highest quality and most hard-wearing thermoplastic materials available to create the perfect playground for you and your pupils. All of our thermoplastic markings are perfectly suited to be painted on most tarmac, concrete, block paving, ceramic and metal surfaces and conform to BS EN 1436 (The European standard for road safety markings).
The Designs & Lines thermoplastic helps to bring a more defined finish and clarity to your playground design whilst also being extremely environmentally friendly, non-toxic, and has a finish that lasts up to ten times longer than regular paint!
---
Looking for the Perfect Playground for Games?
If you're looking for a permanent place for your students to play and let their imaginations run wild, Designs & Lines has the perfect solution. Whether your vision includes something simple and straightforward, like some sports or court markings for ball games, or you'd prefer a more creative and exciting solution in the way of fitness markings, we have a fantastic range of non-toxic playground markings for your playground.
Our team is fully prepared to work around break and lunchtime, and even on weekends to ensure your chosen designs are installed during a time that works for your schedule.
For more information, contact us today.