School Playground Ideas to Make Your Outdoor Space Amazing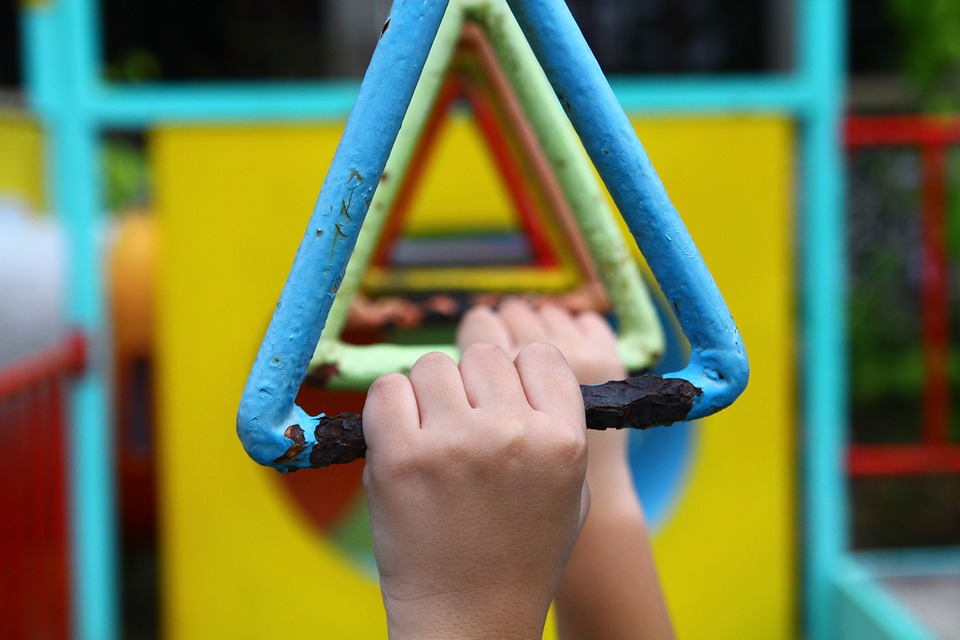 Playgrounds provide so much more than just a space for children to play in and pass the time. They also encourage creative play and impact children in their developmental years. Playgrounds provide so many benefits to children, but their design can significantly impact use and enjoyment. So, in this article we thought we'd list our best school playground ideas to help make your outdoor space functional, amazing, and enjoyable for everyone.
School Sandbox for Digging and Games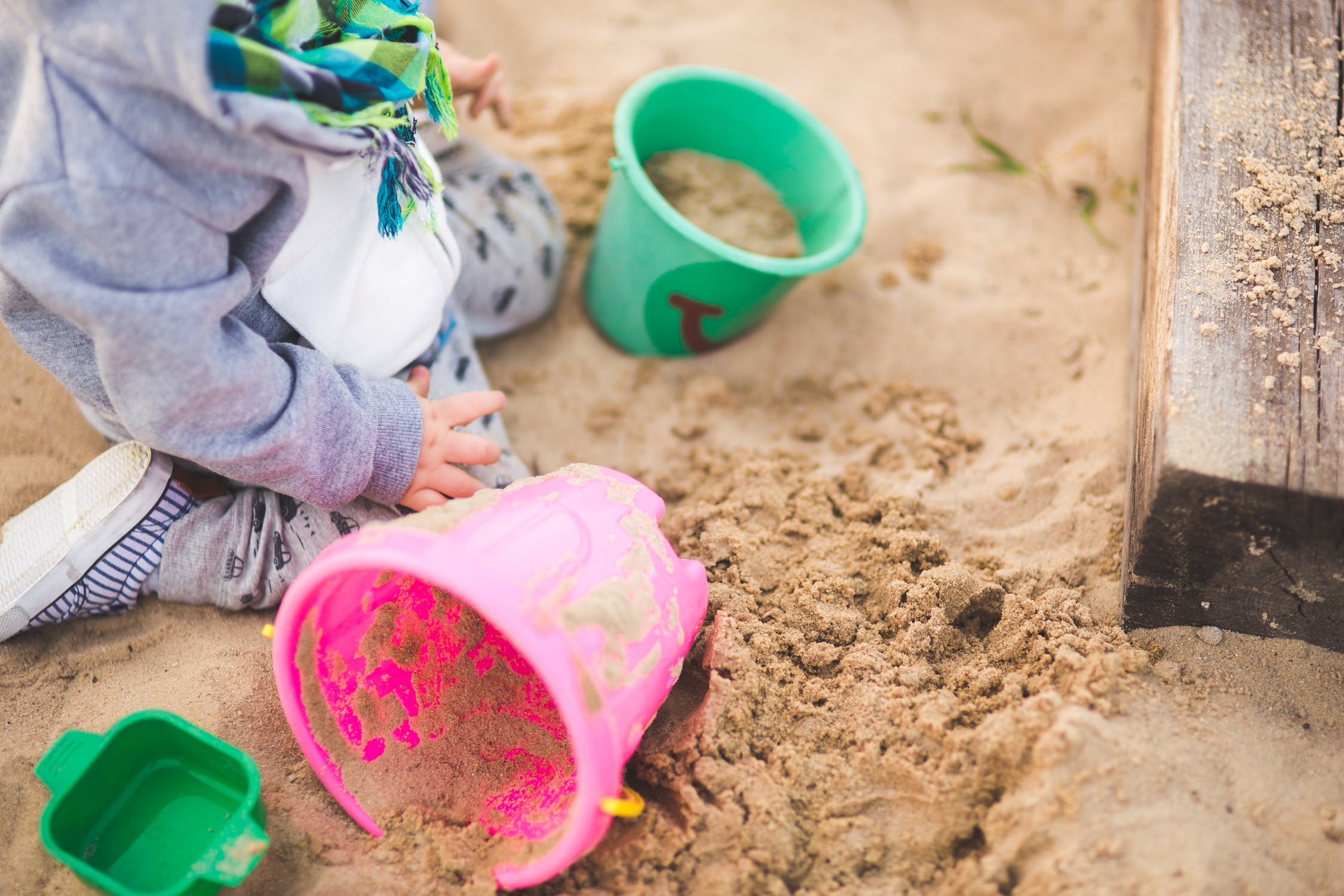 Children love to explore their surroundings, particularly when they are young. That's why the sandbox has been a firm playground favourite for generations of children. Depending on the size of your playground, you can install a sandbox as big as your needs require. What's more, you can ensure it's useable all year round by providing shade in the form of a covering for those summer days when shade provision is a must.
Climbing Frames and Climbing Walls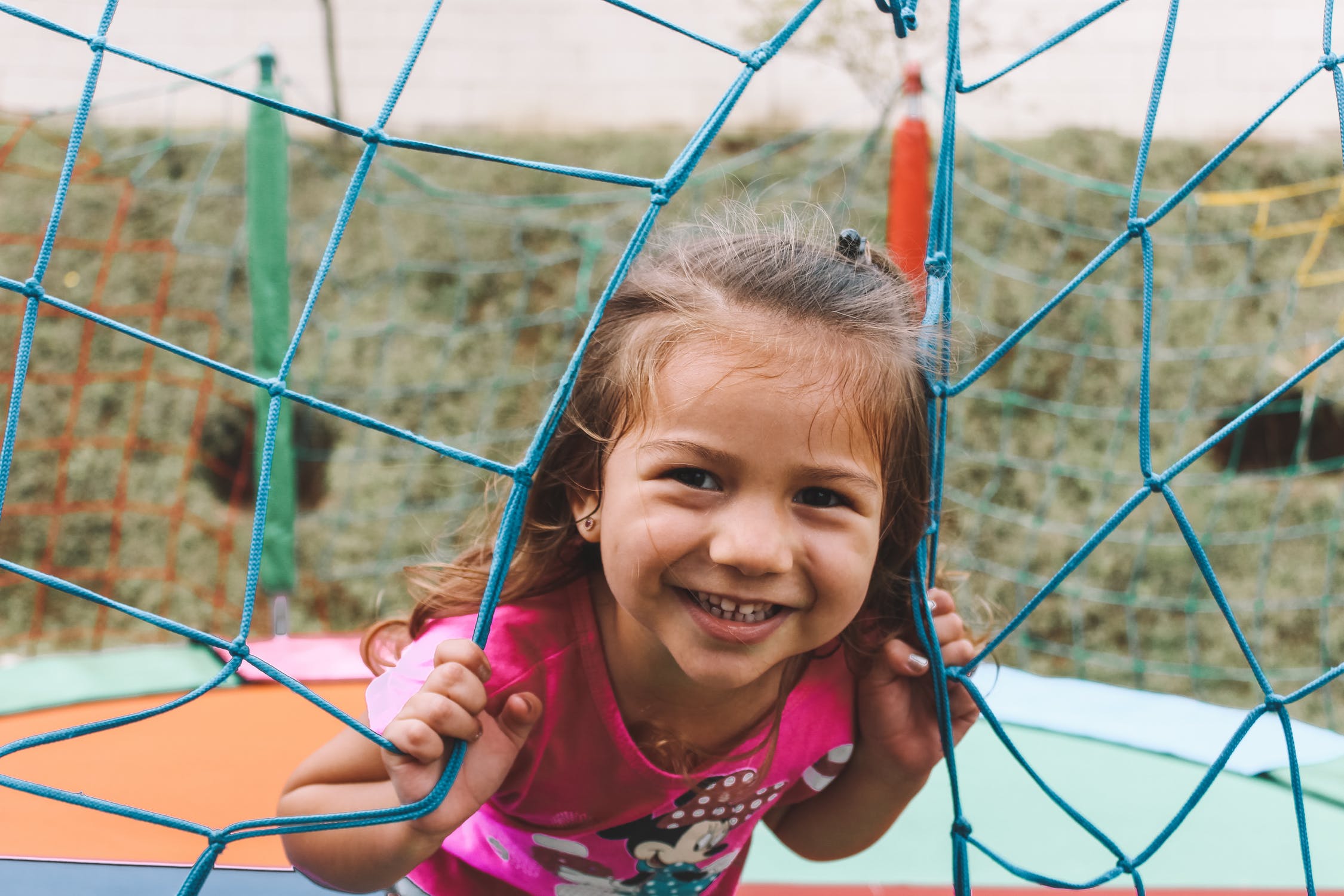 It goes without saying that children love climbing things. Whether it's the sofa at home, a wall on their walk to school, or trees, climbing is something kids love. What's more, climbing is a skill that encourages movement, personal growth, coordination, physical wellbeing, and more.
As playground experts, we believe climbing frames should be implemented into playgrounds all round the country. Install climbing frames and climbing walls in your playground and watch as the children learn complex physical skills that can be transferred into all many aspects of their daily lives.
Add a Quiet Area into Your Playground

Not every child enjoys physical activity. There are some children that process their surroundings and what they've been learning by sitting quietly. When designing your school playground, one of the many design considerations is the addition of a quiet area.
These spaces can have benches, plants, and shaded areas a little hidden away from the hustle and bustle of the main play area. Quieter children often find enjoyment in having a peaceful place to hide away in while school playtime commences. And providing a quiet area into your playground ensures quieter children feel safe and cared for.
A Wooden Pirate Ship in the Playground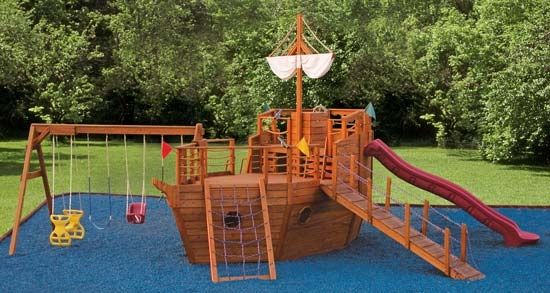 Children are extremely imaginative and nurturing children's imaginations in the playground is extremely important for positive development. One of the most popular playground additions is a wooden pirate ship. Not only does an equipment piece like this encourage climbing and running around, but it also encourages imaginations to flourish. If you want a creative playground that kids see and are excited by all the possibilities, installing a wooden pirate ship or something similar will make your playground one of the best there is!
Picnic Benches and Shaded Areas in the Playground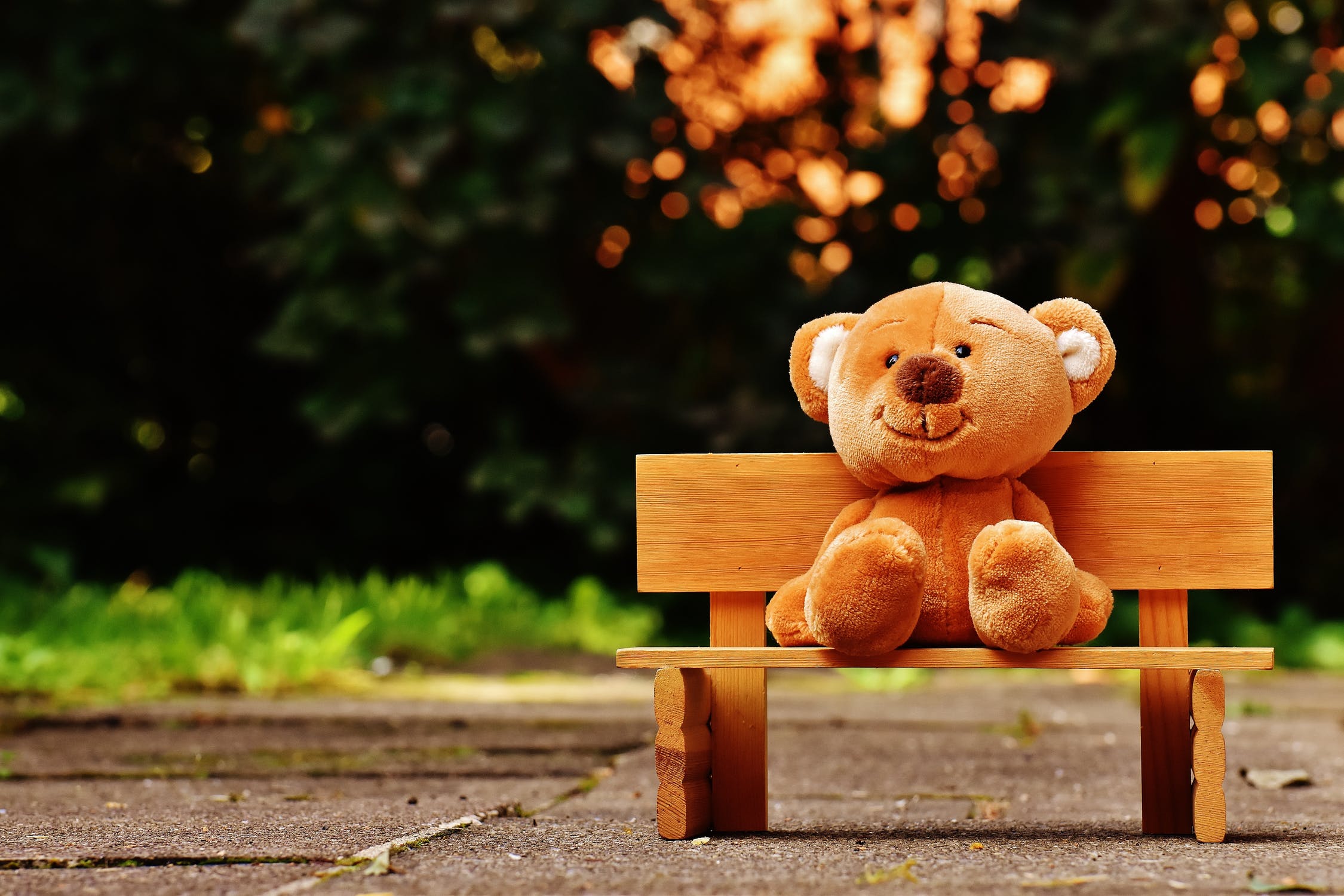 Playground shaded areas are a must as they provide the opportunity to sit down and rest or enjoy lunch. Providing picnic benches and shaded areas in your playground is important as it means your playground is usable all year round. If you want to use your outdoor space even when the weather's bad, it might be worth considering canopies or shelters to provide that extra protection when needed.
Play Equipment: Skipping Ropes, Jump Ropes, Elastics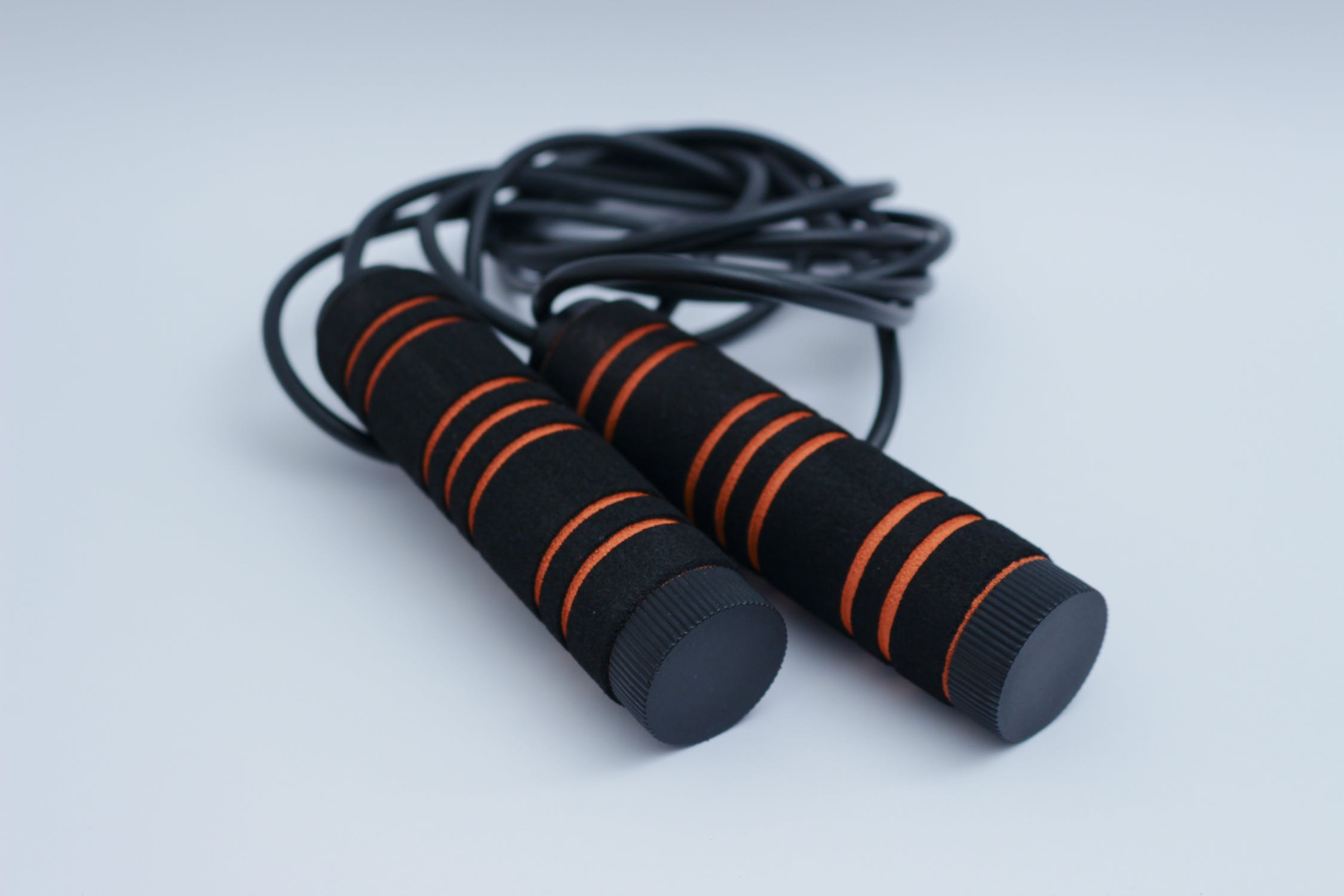 Primary school playground equipment is a must for a great playground. Although playground equipment has changed, improved, and developed over the years, skipping ropes, large jump ropes, and elastics remain firm favourites. Simply providing a selection of jump ropes, for example, can provide hours of fun for children of all ages.
Children need access to playground equipment as it helps them develop physically, learn social skills as they play in teams with other children, and learn coordination, balance, and special awareness. There are so many benefits to providing simple playground equipment and it's such a simple solution to encourage play and learning.
A Garden Area Just for Children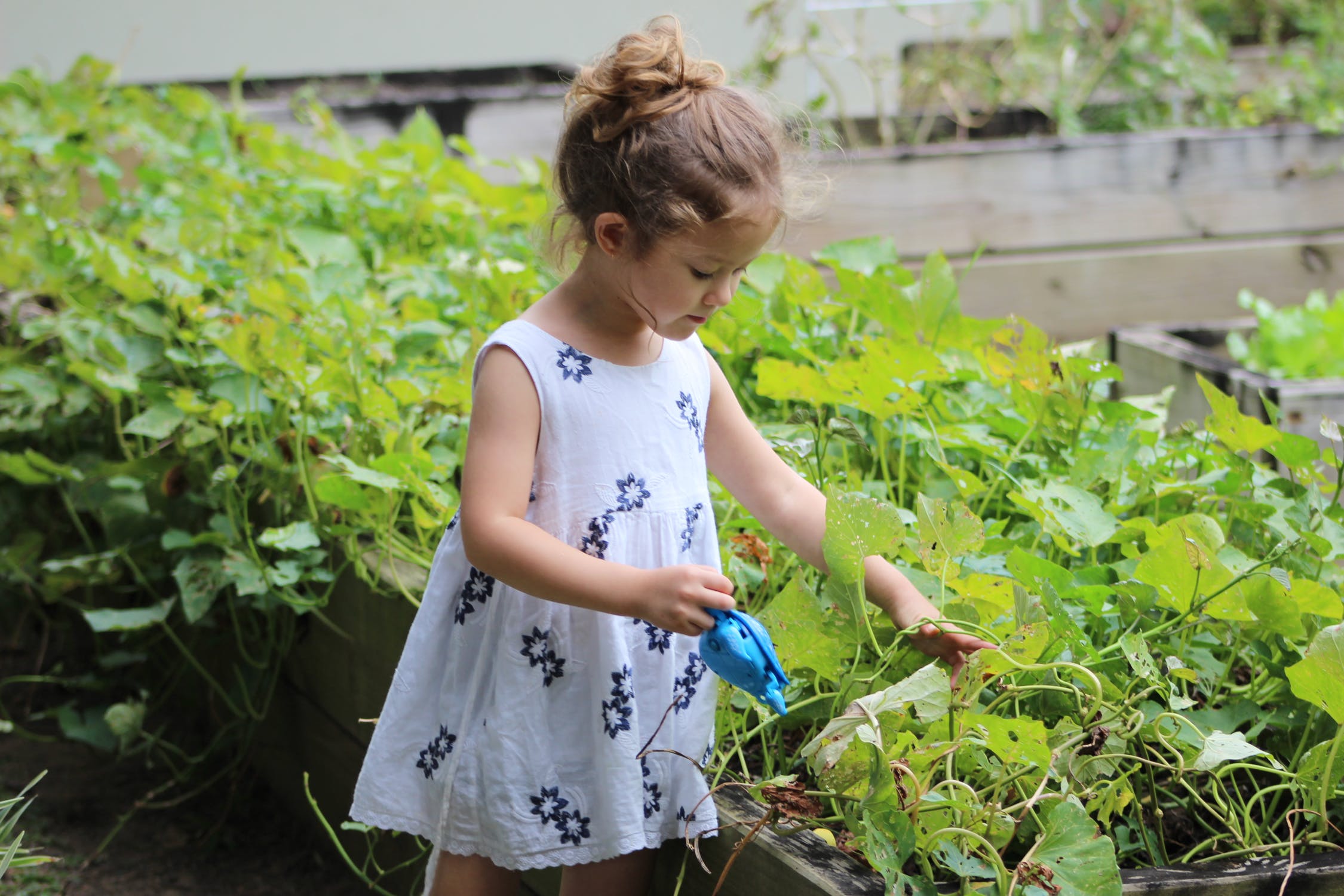 Providing a garden area for children is one of the best ways you can encourage them to discover their surroundings. A garden will help kids explore the world of dirt, plants, bugs, and insects. What's more, you can teach them about self-sufficiency and how to grow things you can eat.
Providing a garden specifically for children in the playground is a great way to teach responsibility, understanding about the environment, nutrition, love of nature, and self-confidence. People of all ages can enjoy gardening, but children in particular love the benefits it offers. We think this makes a garden a great addition to your playground.
Colourful Playground Markings for Vibrancy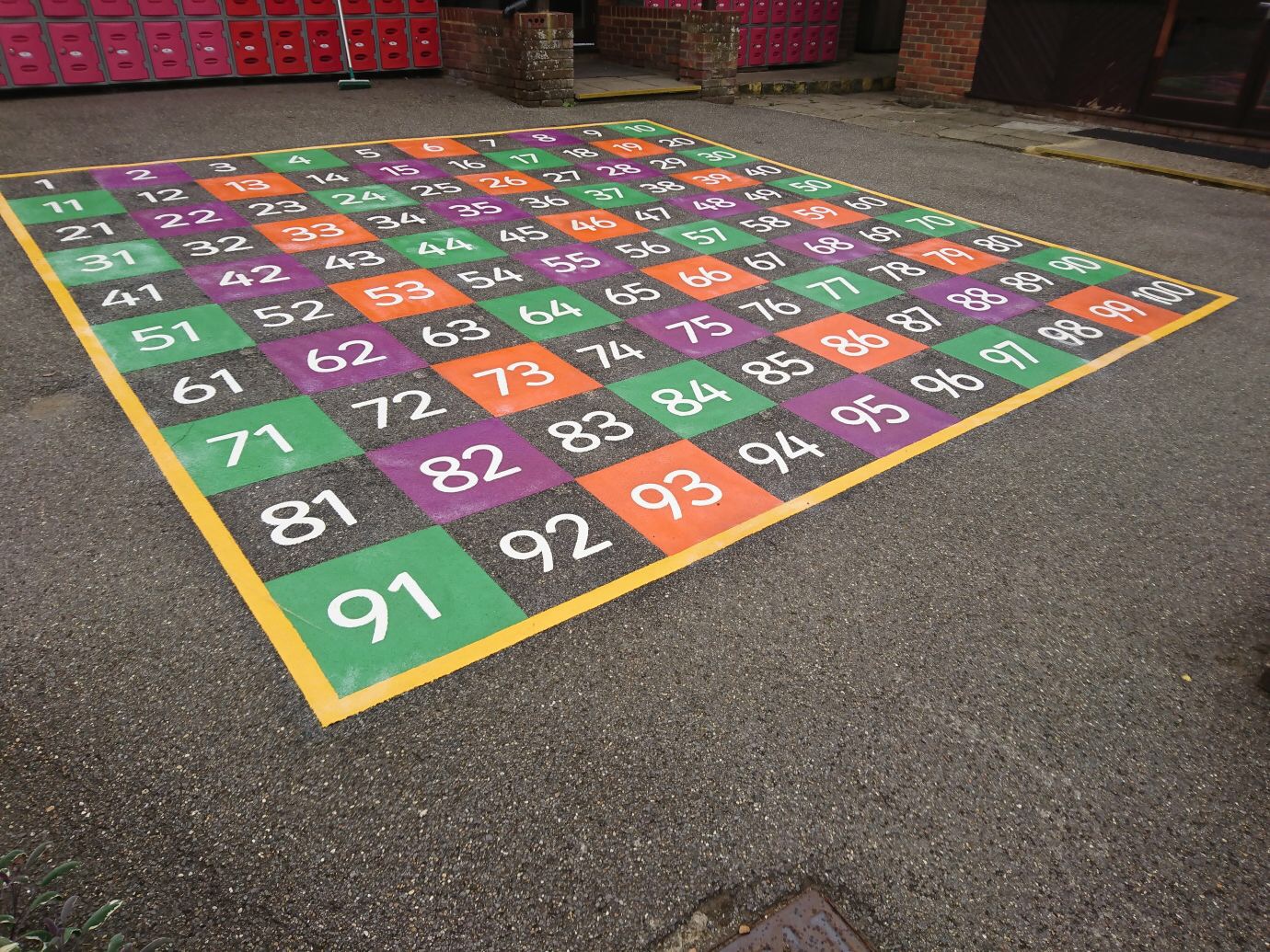 Many people assume playgrounds should look one way. Perhaps when you envision a playground all you see is a swingset, a slide, and a seasaw. However, playground design has developed so much over the years and you can now brighten up any space with vibrant thermoplastic markings.
Children love bright colours and creative pictures. That's why colourful playground markings are such a popular choice. Even if you have a small space, playground markings can really add a pop of colour to the tarmac – brightening up even the dullest of playgrounds.
Ask Children What They Want to See
The best people to come up with ideas and design your playground are definitely the children who play in it. Children always amaze us with their creative ideas and more often than not they come up with suggestions you haven't even thought of. So, if you want some great school playground ideas, ask the children playing in the space. You can do this in the form of group discussions or questionnaires. But you should definitely consider the needs and wants of the kids who use the playground!
Playground Markings and Ideas by Designs & Lines
With our vibrant thermoplastic playground markings, you can transform even the dullest grey tarmac into a space bursting with colour. Here at Designs & Lines we offer a wide range of playground markings and can even produce bespoke designs to suit your playground.
Choose from our range of playground designs. Have games such as hopscotch, Copy Me, and Twister installed on your playground. Alternatively, opt for creative animal drawings, educational additions such as world maps and number grids. By having vibrant playground markings installed by our expert Designs & Lines team, you can enjoy a playground that's bursting with colour.