Kids' Sports Equipment for Fun and Fitness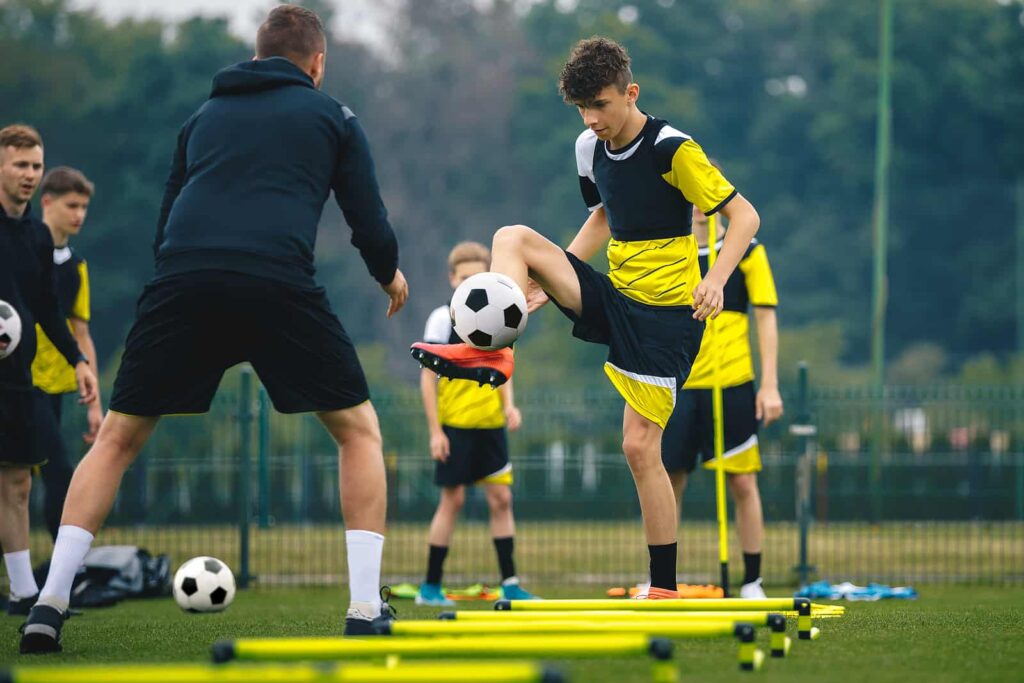 We know you want your pupils to have fun when they're busy learning how to stay fit and healthy. That's why we're ready and waiting to offer you a great set of kids' sports equipment, so you can discover all the best, most creative ways to get your students interested in staying active. You could soon be helping them to find their new favourite game, or even preparing them for higher levels of competition as they grow.
Take a look at our range of sports equipment for kids here, or get in touch with us today if you'd like to find out more about what we can do for you as suppliers. We'll be happy to answer any questions you may have before you place an order.
A Wide Variety of Sports Equipment for Kids
As suppliers of kids' fitness equipment for schools and other children's organisations across the UK, we're fully prepared to offer a wide range of equipment pieces for a number of different sports. Everything is also available in a range of sizes, so you'll have just what you need to teach kids of any Key Stage level.
We're happy to supply equipment for the following sports:
Not only will our range cover everything you could need in the way of goalposts, flags, balls, and nets, you will also be glad to note that we also supply bibs and kits for team games. You could soon have your class divided up and playing a host of different sports together!
Supplying Primary Schools with Kids' Exercise Equipment
When you're teaching younger pupils, particularly Infant classes, any new equipment you bring in is going to see a surge in interest and get them excited for the lesson. You can help them to burn off this energy with a range of fun games and activities using our equipment, and you'll even be helping them to develop a range of skills they'll need as they grow older. These vary from hand-eye coordination and accuracy to teamwork and other skills involved with socialising. With some help, they should soon be ready to take part in any Sports Day your school sets up!
If you teach Juniors, you may also be thinking of taking their sports activities up to the next level, to help them prepare for the more challenging sports and fitness routines they'll see once they reach secondary school. If this is the case, then no problem! Our equipment offers everything you need to set out a sports court, where you can teach your kids more complex rules. You can even give them more time spent playing the game, or put together larger teams to encourage teamwork and cooperation among your students.
Adding in Lines and Markings with Kids' Fitness Equipment
If you've been thinking of turning your outside space into a sports hub, so you'll always be prepared for any kind of lessons to intend to play through with your pupils, we can also fit a wide range of sports court markings to your playground. We're confident that we have something to suit your sporting needs, whether you're looking for court markings to match your new netball equipment, or need a hard surface set up to play basketball whenever you're ready to teach.
These vibrant, durable thermoplastic line designs are ideal for installation on practically any playground surface type, and their long-lasting nature means you're guaranteed a good-looking sports court for many years to come.
Fitting Artificial Grass for Your New Sports Fields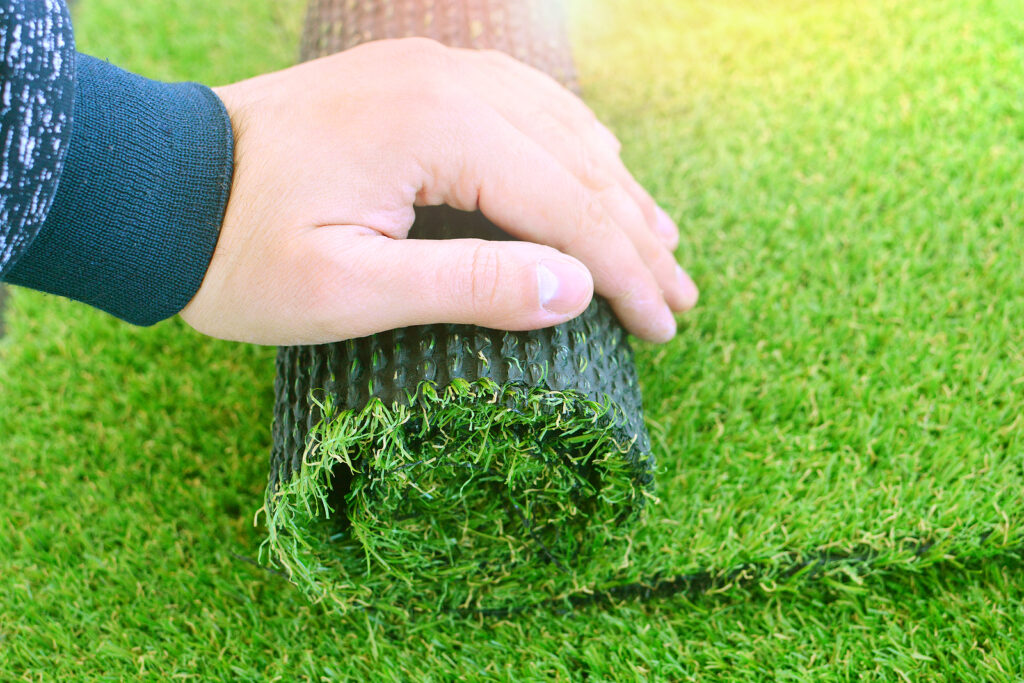 You may decide that, along with kids' exercise equipment, your school could also use a completely new field for sports and PE lessons. But instead of extending the costs by purchasing real turf that might end up being torn apart again on your next Sports Day, why not consider a hard-wearing substitute that will keep your outdoor area looking neat and green all year round?
Our artificial grass turf is just right for this purpose, as it's perfect for any number of games and matches without any of the worries involved with dirt or real grass. It's fully durable so no matter how rowdy your kids get it cannot be kicked apart, it's dirt-free, so all pupils involved in the match will stay clean, and as it's a form of safety surfacing, there should be a reduced risk of injury if someone falls.
As artificial turf layers don't grow or die off, you should also find that you're saving your school money on the cost of maintenance!
Why Choose Us for Kids' Sports Equipment and Markings in the UK?
We love what we do, and we're passionate about providing kids' exercise and fitness equipment for a range of indoor and outdoor activities, including PE lessons, games at break and lunch, and those big events like Sports Days and summer fêtes.
Our range of outdoor and indoor equipment is bound to keep them smiling through their exercises, and having fun and burning off all the energy they need during the day. We've already provided this for over 10,000 schools across the UK, transforming their outdoor spaces with markings and artificial grass to make their ideal sports hubs, and adding exciting new sports equipment to keep their kids engaged throughout their lessons.
Here, we've listed just a few of the reasons we think we'll be the perfect firm to provide your school with kids' sports equipment for fun classes and break times they can't wait to spend playing games:
We've had the pleasure of working as an independent firm for over 20 years, supplying our customers with premium quality sports and fitness equipment, playground markings, and artificial grass surfaces
We've worked with a range of customer types, from schools and nurseries, to local children's organisations, centres, and even local councils
We've got a huge selection in our catalogue for kids' fitness equipment, so you'll have a range of options for your lesson planning
We're ready and waiting to fit any artificial grass lawns or playground markings you need to complete the look and use of your outdoor areas
We're more than happy to modify any markings you choose to suit the space you have available, including colour matches and dimensions
Our professional supply and installation team are fully prepared to deliver your chosen sports and playground equipment, and fit any markings or synthetic turf you've ordered at the same time
We're also proud to say that we're price-competitive, so if you find any kids' exercise equipment online at a cheaper price, we'll be ready to match or beat it while never compromising on the quality of our own products
Contact Us and Make the Most of Your PE Time Today
If you've been searching for the perfect set of kids' sports equipment to get your primary school students jumping up at the idea of PE lessons in your outside area, Designs & Lines can offer you everything you need. Whether you're getting your Infant classes started out with the simplest of exercises to help them practise their skills, or getting your Juniors prepared for PE at a higher level by teaching them more about the rules of more complicated games, we can supply you with the tools you need to carry out your classes.
Get in touch with us on the phone or send us an email and you'll soon be supplied with the sports equipment you need in the transformed space you've been imagining.