Netball Equipment for Fun and Games in PE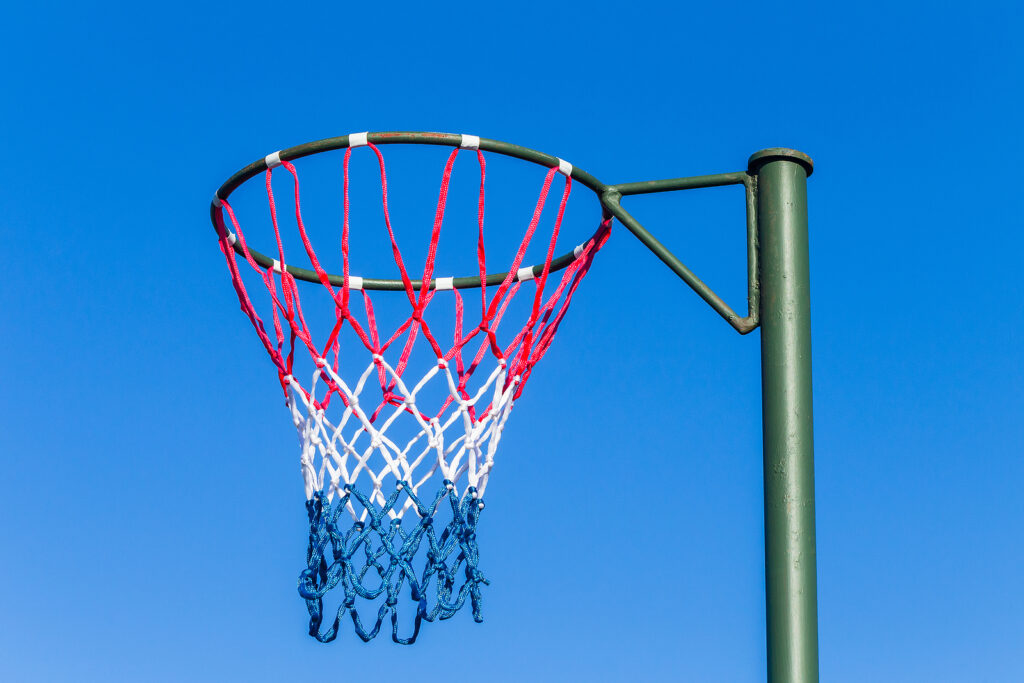 The netball equipment we have for sale here could be just what you need to complete your netball court once the lines have been installed. Once you have everything you need to introduce your pupils to the game, you'll be ready to teach PE lessons and play games for many years to come!
Browse what we have available online and get in touch with us when you're ready to transform your outdoor space into a sports hub by adding in your very own netball court. We'll be happy to discuss any specifications you have, including the dimensions of the space you have available for any fun new sports activities. We'll also work weekends to make sure your equipment is supplied to you and ready in time for your students' first PE lesson of the week.
Netball Accessories for Schools
We are proud to have a fantastic range of netball accessories for sale that you can use whenever you need to teach your kids a new sport in PE. Getting your students started with netball coaching in the later years of primary school will ensure they're ready to play and means they'll already know the rules by the time they move on to secondary education. This sets them up for success in the sport later on, and you can feel confident that you taught them exactly what they needed to know.
Our netball accessories for schools include:
What You'll Need for Your Netball Training Equipment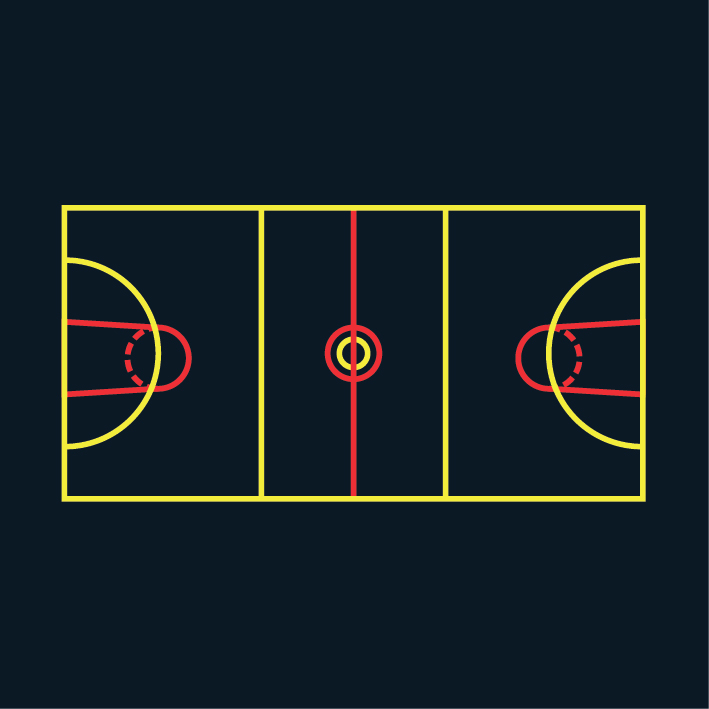 When playing netball with the kids in PE, you need to have the right coaching equipment. The most basic set of items you'll need are netball posts, otherwise known as goal posts. These are vertical, and according to UK and International standards, should stand at 3.05m in height. One should be placed at each end of the court, in the middle of the goal line, separating your teams and giving them something to aim for when they play a match.
It won't be as easy as it looks, however, as a traditional netball goal post hasn't got a backboard (making it different to your standard basketball hoop).
You should also be certain that you have a match ball that is suitable for your players to use. In UK competition rules, the ball that's used will actually be more similar to a volleyball than a standard basketball. However, any 690-710mm ball you have that's made of leather, rubber, or another suitable synthetic can also be used.
Safety Equipment and Gear for Netball Games
Most of the safety equipment needed for netball games will be based around the gear players should be wearing. This will usually include a combination of:
Good quality sports shoes (such as netball shoes)
Long socks
Compression sleeves or support braces
Knee guards
Ankle guards
This gear is normally used in serious games carried out at a higher level. If you're looking for training equipment for schools at secondary level, you may wish to start teaching your students about wearing these during their matches. We all know it's better to be safe than sorry, after all!
You may also wish to have your teams play in proper netball clothing, or to wear coloured bibs that separate the teams and allow the kids to pick their positions on the court.
Many indoor netball surfaces will be sprung wooden, in order to provide a safety surface that reduces the risk of injury when playing a game. You may also wish to provide padding around the goalposts as an added form of safety equipment, whether you're playing indoors or out in the fresh air.
Why Choose Us for Your New Netball Equipment?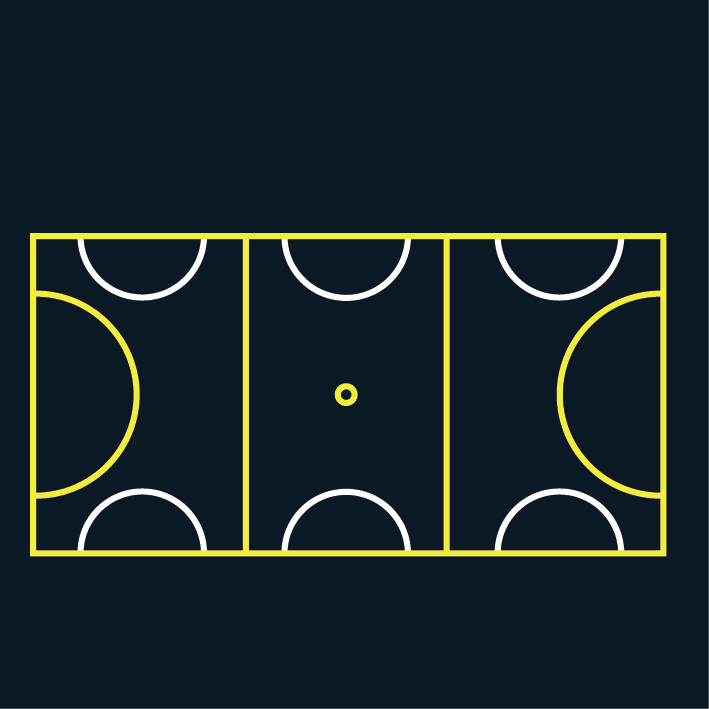 We've had the pleasure of working with over 10,000 schools across the UK, providing them with everything they need for fun and games in lessons and at break and lunch times.
We've given them everything they need to learn a new way to have fun while exercising, so we're more than confident that we can supply you with the range of netball equipment and accessories you need to introduce a new sport to your pupils as well.
Here, we've listed just some of the reasons we think we might be the firm you need to act as your suppliers:
We've worked for over 20 years as independent suppliers of playground and outdoor equipment, as well as markings for sports courts
We've had the privilege of working for schools, children's centres and organisations, and even local councils
Our catalogue contains a selection of sports markings to go with your newly-bought coaching equipment, which can be easily be adapted to suit the area you have available
If you need high-quality markings to go along with your netball equipment, we'll be happy to arrange this for you as well
Our team will be happy to deliver the equipment straight to you, and our installers can fit any markings you need to turn your outdoor space into an ideal netball court
We're a price-competitive firm, so if any suppliers online offer you a similar product at a cheaper price we'll be more than happy to match or beat it
Get in Touch to Order Netball Equipment Online Today
If you want to teach your kids a fun new game for their PE lessons but you need the right coaching equipment and a great set of accessories to do it, then Designs and Lines can provide the solution you need. The netball training equipment we have for sale could soon have your kids rushing around outdoors (unless they have the ball, of course!), burning off energy and learning something new at the same time. It might even end up becoming a firm favourite in class!
Contact our team today and we'll be happy to help you place an order, or to start discussing everything you need if you're looking to turn your entire outdoor area into a netball court. We'll prepare the necessary accessories and all the gear you need as soon as we know what you're looking for.