Vibrant Basketball Court Markings | We Match & Beat Any Price!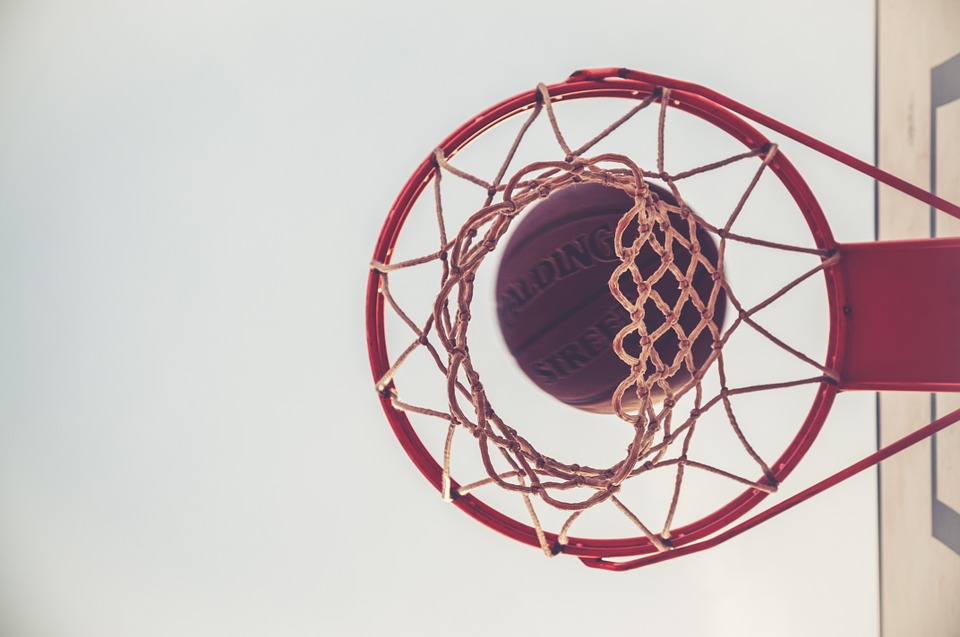 Designs & Lines are the experts when it comes to designing vibrant, fun and long-lasting basketball court markings for school playgrounds, play centres, parks or properties. Your playground area may have seen better days and you're considering a revamp to reinvigorate and transform children's playtimes. Something as simple as professionally-installed basketball court lines markings can turn a dull playtime into a fun, engaging and active experience for younger children. If you're able to add a basketball hoop, even better!
But, we don't stop there! Designs & Lines you will receive a variety of benefits alongside your outdoor basketball court markings, including:
Matching and beating any price
Exceptional quality and long-lasting playground markings (4 year warranty which is the maximum)
Over 20 years experience
5-star customer service and satisfaction
Our service is designed to be hassle-free, you simply select your preferred design, tell us where you'd like it installed and we get to work! We have transformed over 10,000 schools in the UK with our vibrant playground markings, helping provide children with active, fun and stimulating playtimes.
*We don't just work with schools, our basketball designs can be installed in almost any tarmac, concrete, tarmac concrete, block pavement, ceramic and metal surfaces.
Transform the appearance of your school playground today with basketball court markings from Designs & Lines. We can work weekends,round break times and essentially anytime that suits your requirements. All playground markings dry in just 20 minutes.
Get in touch with our friendly team today.
Why Install Basketball Court Markings?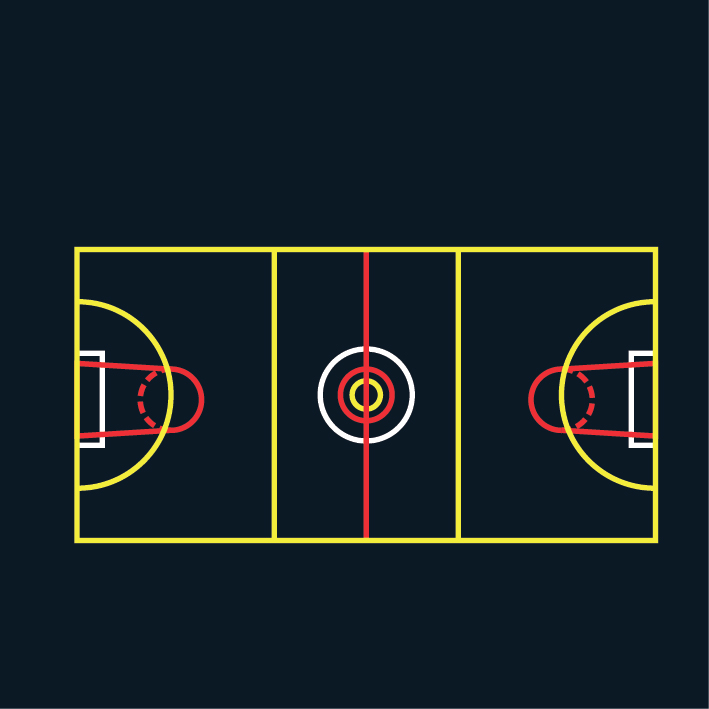 Our team design and create indoor and outdoor basketball court markings for schools across the UK. Designs & Lines's basketball court markings are suitable for children of all ages and encourage active playtimes and spark the potential for new friendships. In a world where technology can easily take over children's playtime activities, something as simple as basketball court markings can encourage children to be active and promote socialising with other children.
Each of our indoor/outdoor basketball court marking measurements are made to fit your school playground or sports hall as all designs are created bespoke.
What is the Installation Process?
Our basketball court markings can be installed on almost any tarmac concrete, block pavement, ceramic and metal surfaces that conform to BS EN 1436 (The European standard for road safety markings).
The Benefits of Our Basketball Court Markings
Your school's basketball markings will be installed using environmentally friendly inks and will be dry in just 20 minutes. We can work around your busy work and playground schedules to ensure a fast and minimally-invasive installation.
Your basketball court markings will last 8×10 longer than paint and we offer a variety of vivid colours to brighten your playground and outline specific areas of the basketball court (boundaries lines, free throw lines, point lines and 3-pointer lines etc).
Other benefits choosing Designs & Lines include:
Non-toxic and environmentally friendly inks
Self-cleaning properties
Warranted for 4 years
Markings that are able to withstand the changeable British weather conditions
Bespoke design options
Several other playground games and markings available
Your basketball court markings will be designed and installed by our personal team at Designs & Lines. We will work with you to ensure your requirements are met and leave your children with smiles on their faces. If you'd like to change or alter your basketball court design in anyway, please let us know and we will provide a solution.
Bring your playground back to life with our basketball designs today.
Long-Lasting School Basketball Markings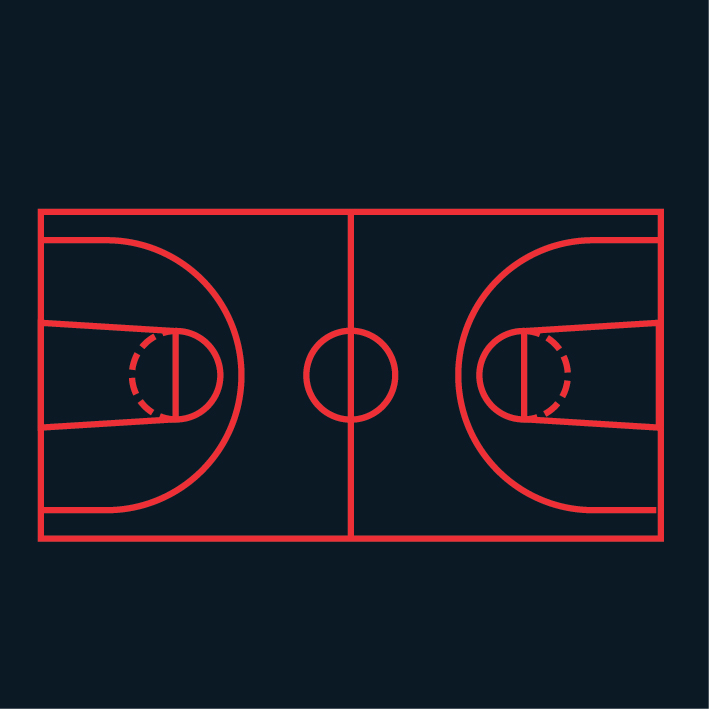 Our basketball court markings are designed to last several years, ensuring enjoyable experiences among children from primary to high schools. Not only are our thermoplastic markings made to withstand the harsh and unpredictable British weather, but they are designed to withstand huge amounts of foot traffic. Our designs are also used to pave some of London's busiest congestion zones, so you can rest assured your basketball court markings are worth the investment.
Our playground markings provide a timeless addition to your school. Choose from our wide range of thermoplastic playground markings to find the perfect design for your school. We sell traditional designs like 5-aside football markings, netball court markings and even contemporary designs like Phonic Frog and Solid Snake Numbers. We have a huge variety of designs and sport markings in stock – just click here to browse our playground marking selection!
Call Us Today
Purchasing basketball court markings from Designs & Lines can dramatically enhance not only the appearance of your playground or outdoor area but provide huge physical and social benefits to your children. All designs are created and installed by our experienced team using non-toxic and fast-drying inks to ensure long-lasting markings and safe playtimes.
Purchase our basketball court markings and speak with our friendly team to arrange an installation date.