Fun and Educational Markings for a Toddler Playground
We understand there may be some frustration involved with picking out the most toddler-friendly games and activities for your outdoor space; you want them to keep their natural curiosity, so you've got to keep them fascinated, which may be easier said than done. It means making sure the outdoor decor and equipment is bright, fun and simple to use, to begin with. Luckily for you, we have a wide selection of markings that will be just perfect for any toddler playground.
Our markings can be made just right for any kind of playground or natural play spaces, so when you're ready to help your toddler groups learn and grow through brand-new activities, fun shapes and an entire rainbow of colours, get in touch with our team at Designs & Lines. Our expert team will be happy to help you through the ordering process, and will be able to answer any questions you might have before you make your purchase.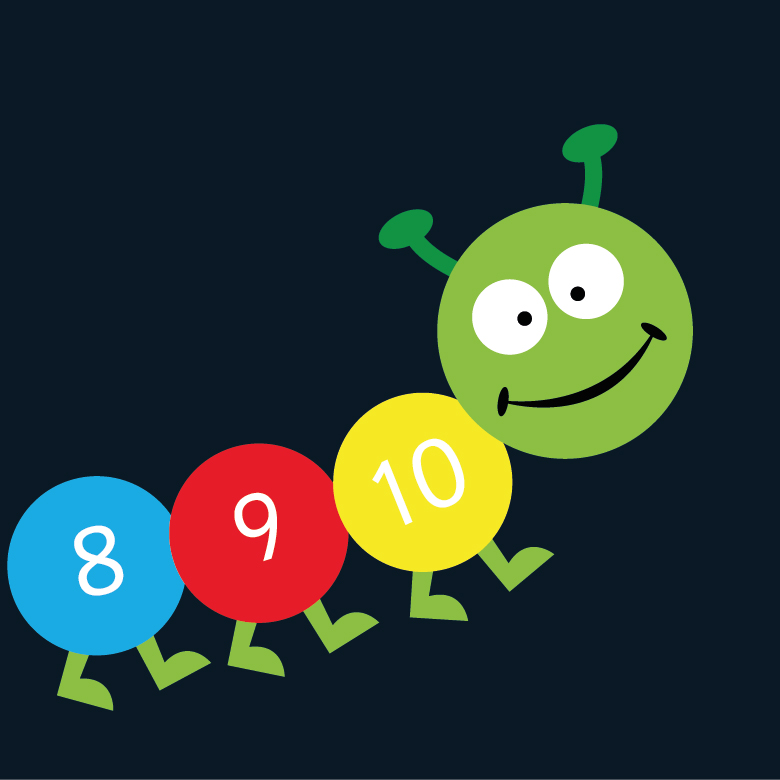 Help Toddlers Learn with Educational Playground Markings
We believe in balancing fun and education, encouraging toddlers to learn by making it interesting and engaging. Using lots of bright colours, cute animals and delightful shapes is the best way to get them running straight to the markings on any playground. It's also a natural way of introducing skills such as counting, or slowly starting to learn the alphabet as they learn to read and form longer sentences. By adding in some Caterpillars from our Alphabet & Numbers range, you can walk them through the basic numbers or as much of the alphabet as you'd like, reciting each number or letter as you go and helping them to practise saying these out loud.
If you'd like them to start learning about the natural world in your very own outdoor classroom, our Weather & the World selection can provide you with the smiling sun or gloomy, grey rain clouds you need. These are bound to get them wanting to be involved in any weather-based games or ideas for activities you have planned. There's also a good chance the shapes will spill over into their imaginations, inspiring them to come up with games and stories of their own independently.
Encourage Toddlers to Play with Prints and Activities
It's only natural for toddlers to want to wander and explore outside, and as they grow they'll start to take what they see into their imagination for games and pretend play. By providing them with toddler friendly Roadway markings, you'll be turning any outdoors playground into a "town", where they can "drive cars", "go shopping" and meet up with friends and "neighbours" to chat and develop their social skills. If they absolutely adore animals and you think they'd prefer to play out a day down on the farm, at the zoo or even out in the wilds of the jungle, we will even be happy to bring along a menagerie from our Animals & Prints collection.
If you'd like them to come up with their own group adventure games, or even to expand their imaginations with solo play, you can even set up a series of animal Prints that they can use to trek, jump and hop around. You might want to make these trails part of a mapped treasure hunt, or you can even turn them into a counting game if you'd like to make these markings part of your planned lessons for the day.
Why Choose Us for Toddler Playground Markings?
We have had the pleasure of working with over 10,000 schools across the UK, supplying each with colourful, fun games and outdoor activities in the form of our wonderful selection. We think we might be the ideal team to turn your outside area into an adventure playground for toddlers and preschoolers as well, and we have listed just some of the reasons for this below:
We have had over 20 years of experience as an independent firm, working hard to design, supply and install playground markings across the country
We've worked with both primary and secondary schools, as well as nurseries, children's centres, local councils and other organisations to bring their ideas for their outdoor spaces and play areas to life
We have an array of products, each of which can be adapted or redesigned to suit the dimensions you have available
If you have any ideas in mind for the markings you'd like, we will be happy to create bespoke designs
Our fully trained and committed team of installers is ready and waiting to fit the markings to your playground, at a time which suits your schedule best
We will be happy to match or beat any price you bring to us
All our Thermoplastic products are made to a high quality and are completely durable
Our products are a form of safety surfacing, making them toddler friendly, and can be fitted to most playground materials
Thermoplastic is also environmentally friendly, comes in a variety of colours and is specifically designed to last up to 10x longer than paint when used for markings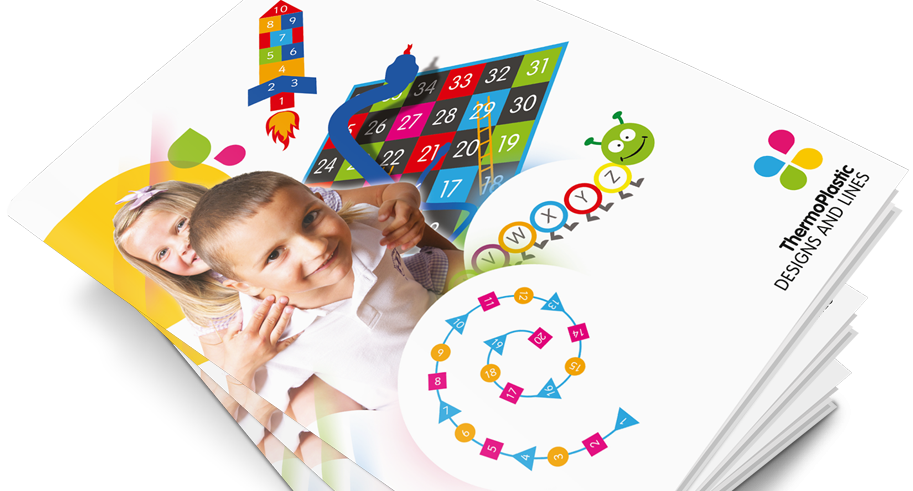 Give Them a New Outdoor Adventure with Markings from Designs & Lines
If you've been looking to brighten up an outdoor space in a way that best encourages your toddler groups to learn and play, then why not take a look at the activities we offer? We love what we do and we want to see your little ones learning as they grow, while building bonds with each other and developing new skills, all from the fun space of a playground.
We have a specialist team here and they'll be waiting for you to call and place your order, so please don't hesitate to get in touch when you know what you'd like. We'll help you to plan every part of your markings, and our use of fast-drying, non-toxic inks means that they'll be ready in time for your toddler groups to have some time charging about outside.
We also do everything we can to keep our service as stress-free as possible. As such, we'll handle most of the work for you. All you'll have to do is pick out the playground markings you'd like, place an order and let us know where you'd like them. Our team will take over from there, fitting your markings in any outside area and making it ready for your little ones' next big educational adventure.