Finding the Ideal Netball Hoop Height for Your Kids' Level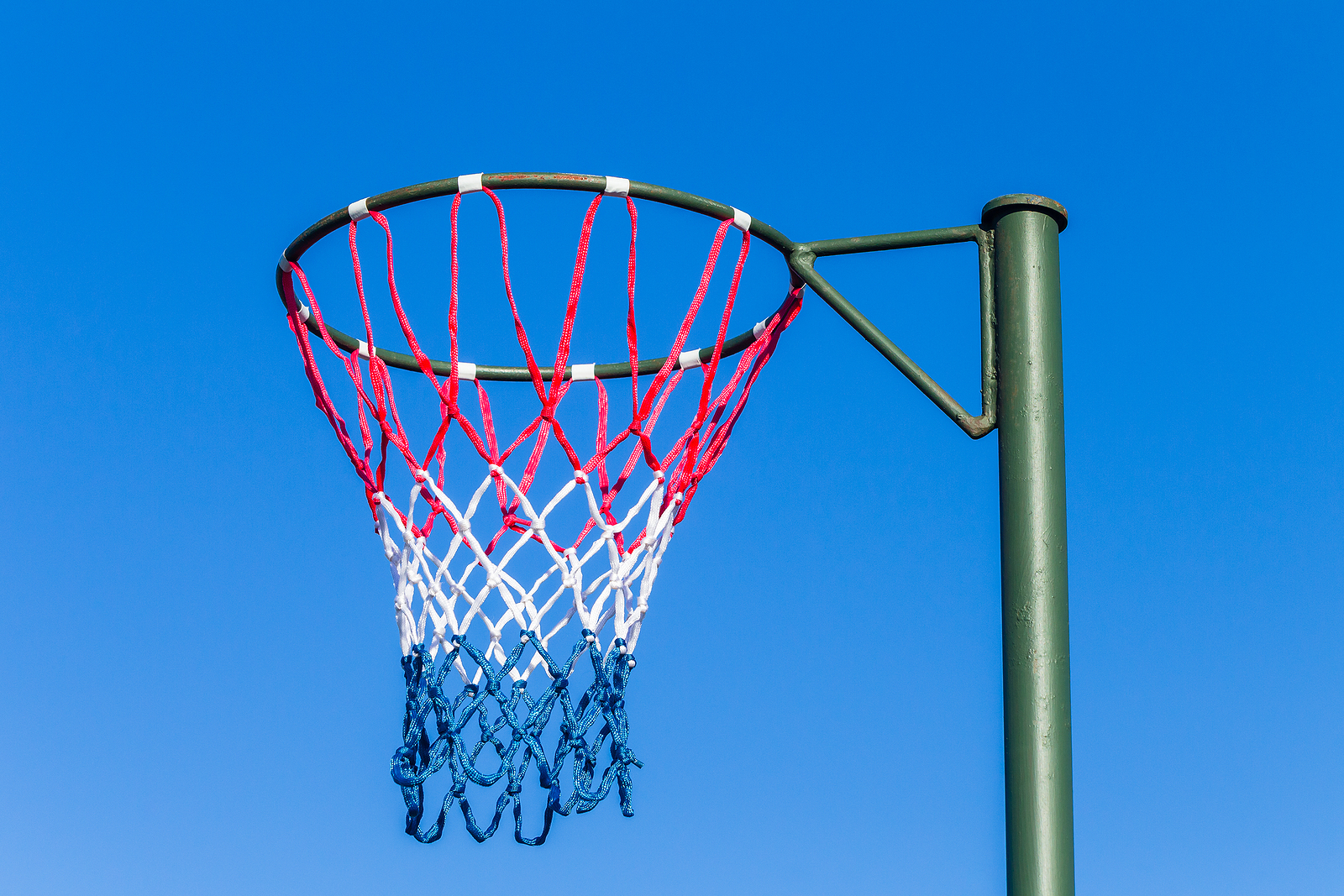 Whether you're planning out PE lessons that give Juniors the best introduction to a game they'll probably play regularly in secondary school, or even if you've already got a Year 8 or Year 9 class on your hands who know all the ins and outs of the sport, you'll need to make sure all your netball gear is the right size. This includes finding the ideal netball hoop height for your pupils to practise and to play the game properly.
We want to help you find the right size goal posts for all your students, so we've prepared this helpful guide on the standard heights you can expect for games played by kids of all ages. Read on to learn more, or speak to us on the phone or send us an email if you're ready to order nets, balls, bibs, or other bits and pieces from us right away.
How High is a Netball Hoop in Official Games?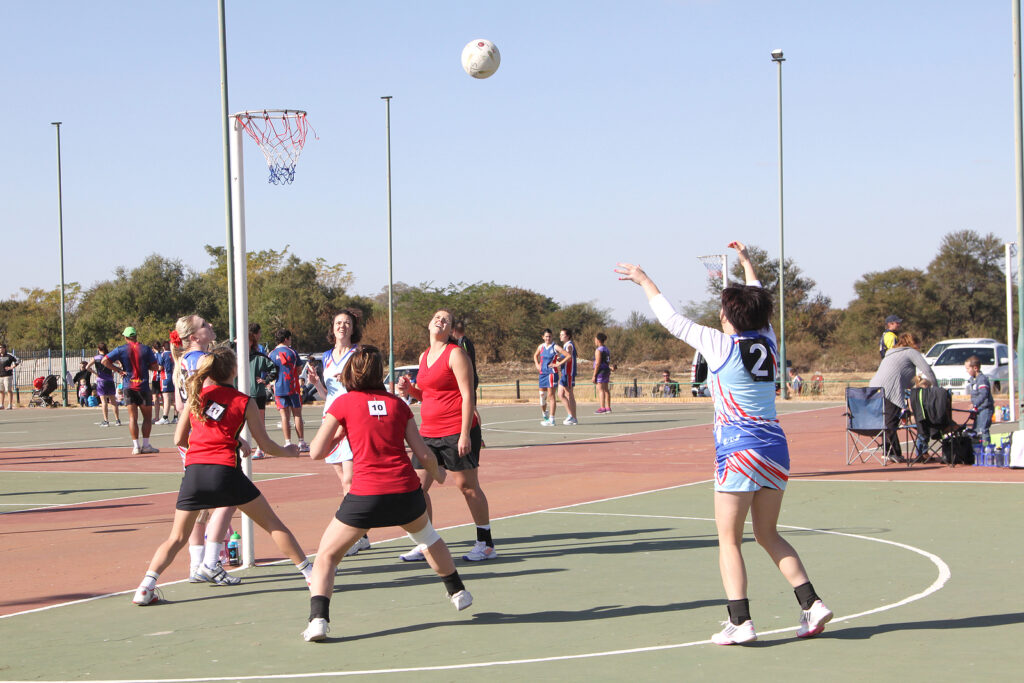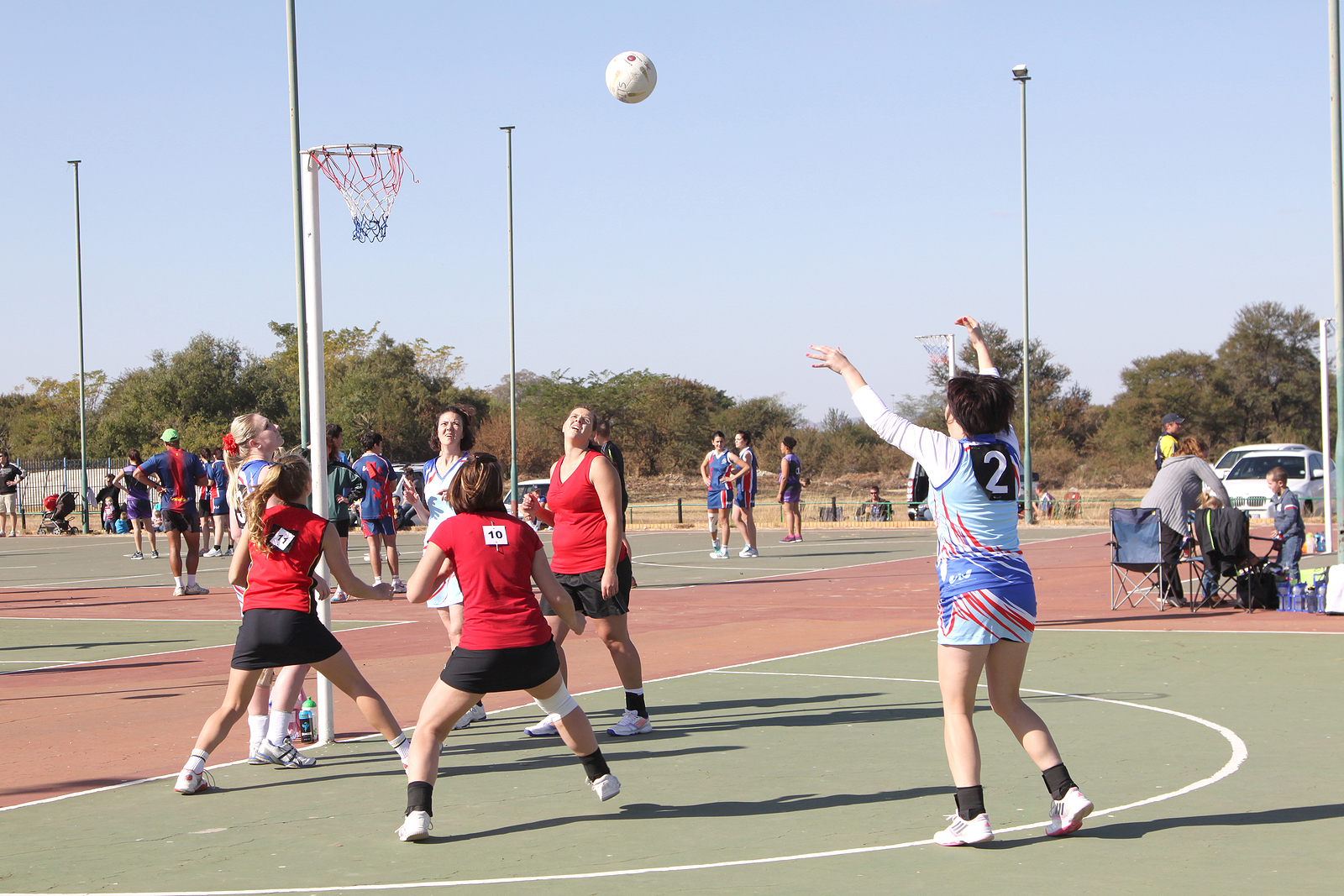 In an official game in England, the standard height of a netball hoop is 3.05m (10ft). You can expect this regulation to be the same for any game played by older age groups, starting from the time your team members are 12. So, if you've got a Year 7 group who have been practising and playing other games and you want to introduce them to netball, or even if you're moving on through games with your Year 8s, 9s, or above, you will want your netball posts at this height. They should be tall enough to reach, by this stage!
Netball Post Height
The goal post in a typical netball game for students aged 12 and above will always have a full height of 3.05m. This makes it only slightly bigger than the hoops used for a basketball game, which is 3.04m ‒ only a minute 10mm difference! Even the courts are compatible sizes, with a standard netball court measuring 30.5m (100ft) x 15.25m (50ft) and a regular basketball court's dimensions set at 28m (91ft) x 15m (41.21ft).
For schools looking to double up and save some outdoor space by combining courts for twice as many sport subjects in PE, this makes netball and basketball perfectly complementary. All you would have to do is fit the basketball lines inside the lines set out for the netball court and switch between the games you want to play as necessary.
Netball Ring Height
Usually, you will find that the ring and net of a netball post is set right at the very top (at 3.05m). This follows regulation ring height for a game in England, which follows the same standards set by the rest of the goal. For some freestanding netball posts, this height can be made adjustable, however, so that younger players who might struggle to shoot and score a goal otherwise will have a better chance of success.
How Tall is a Netball Post for Younger Players?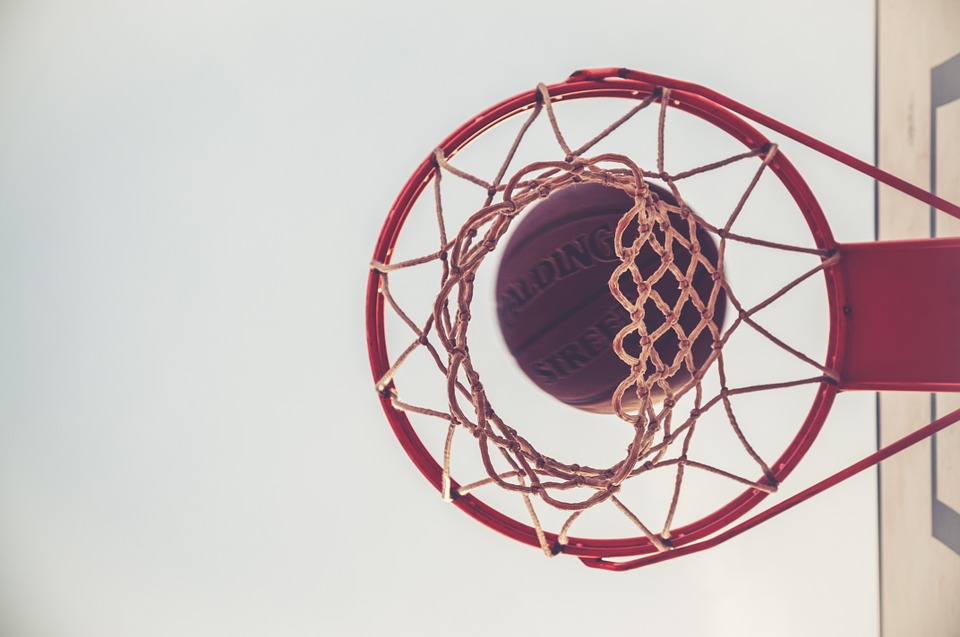 If you're playing with a team of Juniors in a primary school setting, you're bound to need a set of netball goals that aren't as tall as the standard variety. This gives kids who haven't had as much practise, or who aren't yet tall enough to reach very far, a target that isn't quite so high up. For most kids aged 11 and younger, this will mean having a netball hoop height of around 2.5m (8ft)
Having a shorter goal to reach gives them somewhere to develop their skills and work on their aim, so that they'll be ready for a taller net in no time. This sets them up for games played using the standard netball hoop height, which they will then come across when they reach secondary school.
What About High Five Netball?
High Five netball is a netball variety usually played by pupils aged 9 to 11, so you can expect a slightly shorter standard netball goal size and height of around 2.75m (9ft). The other differences between High Five and regular netball for pupils at this age are the number of players on the court, the off-court roles that keep kids engaged even when they're not playing, and the fact that players rotate their positions to give everyone an equal go at different things.
Putting this last rule in place is a fantastic way to practise with pupils, as it helps them to develop different skills, from hand-eye coordination and aim to cooperation with teammates, all while letting them learn everything they need to know about the different court positions. As a result, you end up with more active students that can adapt and play in any position they need to in a game.
Taking your students through each of the different netball court positions might even help them find a new appreciation for the sport as a whole. If they don't enjoy playing in one position, they might find another that they absolutely love by switching things up in a game of High Five!
What About Mini Netball?
Mini netball is the version played with pupils under the age of 9, so they're likely to be just starting out in the Juniors when you start planning PE lessons for them around a game or two. To help these kids along, the standard height for a Mini netball goal is 2.5m, making it just right for those who aren't yet tall enough for High Five.
Nevertheless, you know your pupils best and may decide that a net at an even lower level is better for them to play and practise. After all, kids only just starting out in the upper years of primary school will need to learn the very basics and build up their skills and confidence on the court before anyone worries about regulation netball rings and post heights!
Pick Out the Perfect Goal Size for Your Pupils Here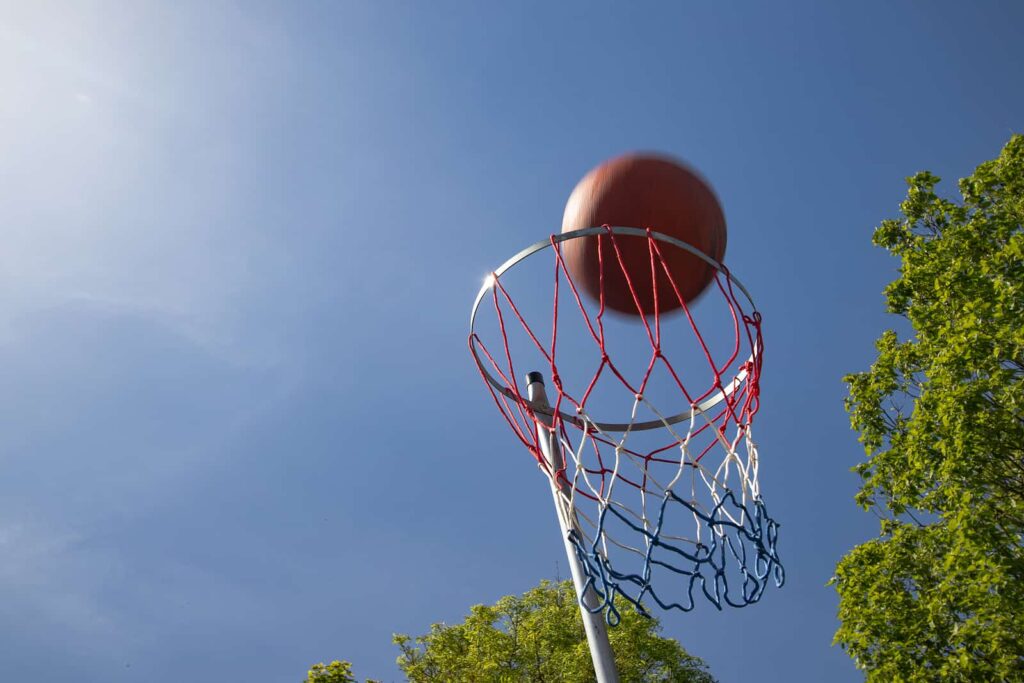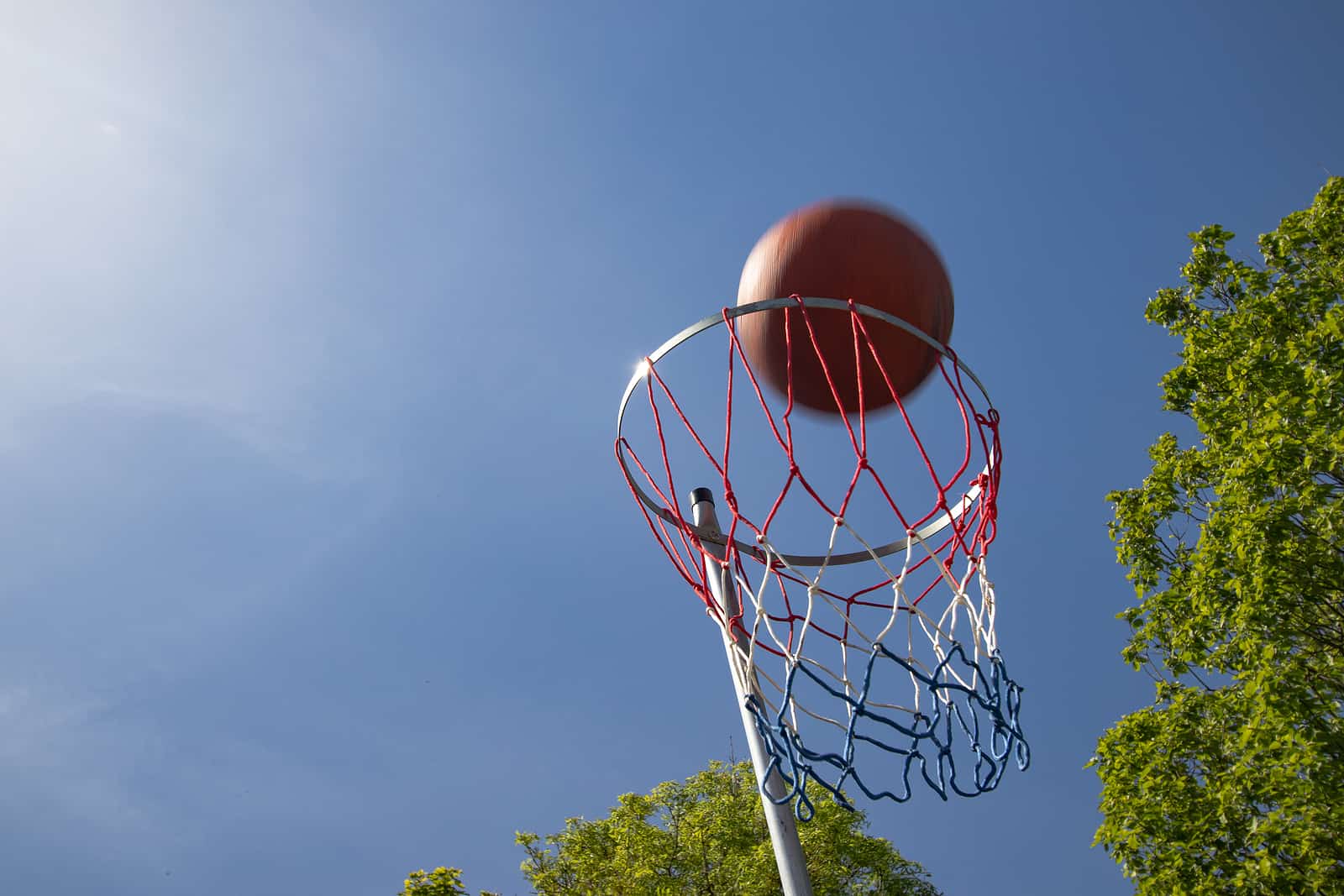 If you know you're almost ready to start planning PE lessons around some brilliant games but need netball equipment that comes in just the right size for your students, contact Designs & Lines today. Our ranges of netball goal posts all come with adjustable hoop heights, starting at 1.2m (just under 4ft) and going all the way up to the standard 3.05m, so you'll always have the option of changing the height to suit your kids' needs. Post padding is also available for added safety.
We'll be glad to deliver your top quality supply anywhere in the UK as soon as we know how many you need and you have placed your order, so please don't hesitate to get in touch. Everything we provide comes at the most competitive prices, so you can feel confident that you won't have to worry about what getting just the right equipment means for your budget, either.