Set-Up for Your Sports Lessons with Permanent Rounders Pitch Markings
Permanent rounders pitch markings from our collection of sports courts could bring inconvenience in outdoor lessons to an end, giving you more time to spend teaching and allowing your pupils more time to play the game, have fun with their friends and get their exercise.
Preparation is the often unmentioned nuisance when you're taking PE, particularly when setting up for sports and other activities outside. You'll need to ensure the school groundsmen have painted the lines as needed and that they're still clear enough to see, and you may even have to take time out of your lesson in order to ensure that any posts, flags or other markers are set out correctly and then put away again. By bringing in a more permanent rounders field for your playground, you'll never have to bother the groundsmen about paint, think about smears from mud or rain, or take away any fun time by having to set up and take down the posts or mark out the batting square.
Get in touch with us today and we'll be delighted to help you pick the pitch that suits your playground and your pupils' needs. We'll even work weekends to ensure your planned purchase gets fitted on time, tackling the task around your schedule so that even if you need the pitch ready for PE that coming Monday, it will be ready for use.
Our Rounders Pitch Layout ‒ Base Markings Only
While this rounders pitch marking layout may appear the more simple of the two, it may be best for use in secondary schools. This is because older students with more developed coordination skills won't need to rely on lines as much in order to run between posts, whether they have just batted and are heading for 1st post, or are on the verge of getting that rounder between 3rd post and 4th post.
Each post is marked by a brightly coloured circle, keeping them distinct and easy to spot for your game, and a batter's square and bowling square are both marked out to give your pupils a place to stand, whether they are batting and ready to run or pitching the ball.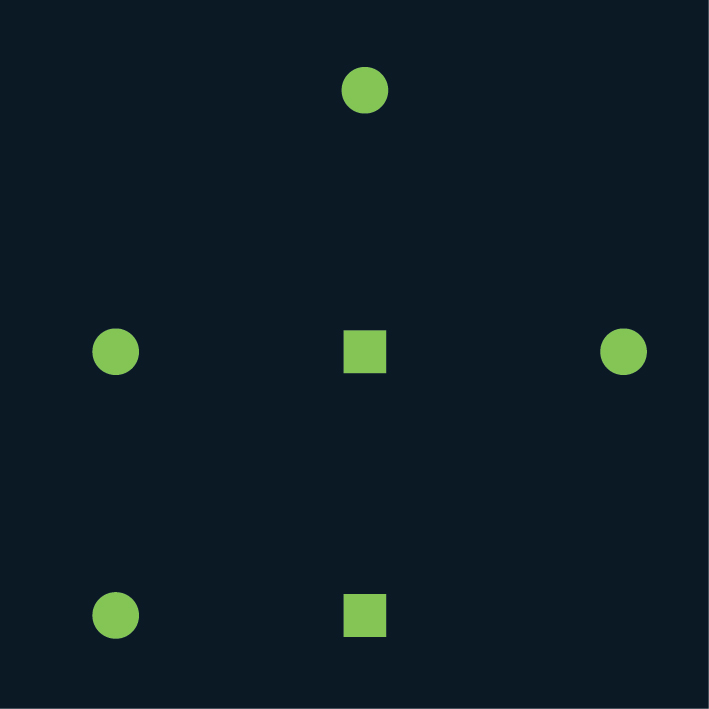 Our Rounders Pitch Layout with Lines & Base Markings
This more sophisticated-looking rounders pitch might be just what younger pupils need in order to learn how to play the game. As this product offers lines extending all the way around the pitch, marking the running area between the posts, it provides a great opportunity to teach players in earlier years the best and easiest method to head from post to post, keeping them from running too wide a circle into the fielding side and (hopefully) earning their team a few more easy rounders!
This field also comes with vibrant post circles to keep each point distinguishable from the rest of your playground, and squares to help mark out where your pupils need to stand to bat or bowl.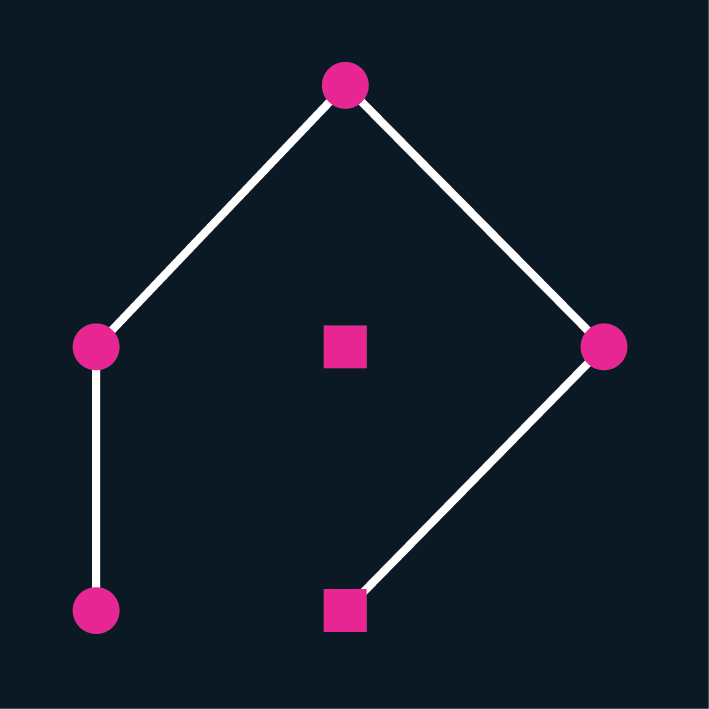 Our Rounders Pitch Dimensions Compared to Standard
The dimensions for both our rounders pitch types are 18.5 x 17.5m. This means that they are slightly larger than the given standard for a rounders field, which sets the distance between the edge of the batter's square and 2nd post as 17m. It also means that your pupils will be burning off a little more energy as they run around the pitch.
Our products also come without a front line or backstop line included, which keeps the design compact and means that not all of your available playground space is taken up with one particular sport or game.
Why Choose Us for Sports Markings?
We've worked with over 10,000 schools across the UK to design, create and install a myriad of games and sports markings for playgrounds, adding unique and bespoke features as they have seen fit and leaving them with a new set of challenges and activities for their pupils. We're always ready and willing to explain the reasons they chose us ‒ they may just be why our firm is right for you as well!
We have over 20 years of experience as an independent designer and installer of playground and sports markings
We've had the pleasure of working with a number of different organisation types, from schools and local councils to children's centres, fitting sports and games markings for their outdoor areas
Our catalogue contains a vast array of marking designs and styles, each of which can be adapted and changed to suit your needs
If you have a specific idea in mind for a bespoke playground marking, we'll be happy to create it for you
We have a team of fully qualified professional installers ready and waiting to put down the markings for you
We can offer you the best rates for your budget, matching or beating any price that you bring to us
We make our products using high quality, hard-wearing Thermoplastic
Our products offer a form of safety surfacing and can be installed on most playground materials
Our products are made with environmentally friendly materials and come in a variety of colours to catch the eye and match existing features
The materials we use are designed and manufactured to last up to 10x longer than paint
Contact Us to Order Your Permanent Rounders Field Markings Today
If you want to make the most of your PE lessons and save on the hassle of setting up and preparation, one of our rounders pitch layouts will make the perfect permanent addition to your playground. We are passionate about what we do and we understand that you want your students to spend as much time as possible using their new games equipment, as well as having fun, learning to take part in team games and staying healthy through exercise.
Our expert team is always on hand to help and can readily discuss what you would like for your playground-based rounders field, so call us if you need any questions about dimensions or prices answered, or go ahead and start placing an order today. We'll provide you with everything you need, and the fast-drying, non-toxic inks that go into our products ensure that your markings will be ready for when you need them.
Everything about our service remains as free from frustration and hassle as we can make it. All you have to do to help us is choose the markings that will best suit your students, let us know where you'd like your new rounders pitch to be placed, and we'll carry out a fast, specialist installation to see your markings set out and ready for those summer PE lessons spent outside.