Sorry, but our playground design competition is currently on hold until TBC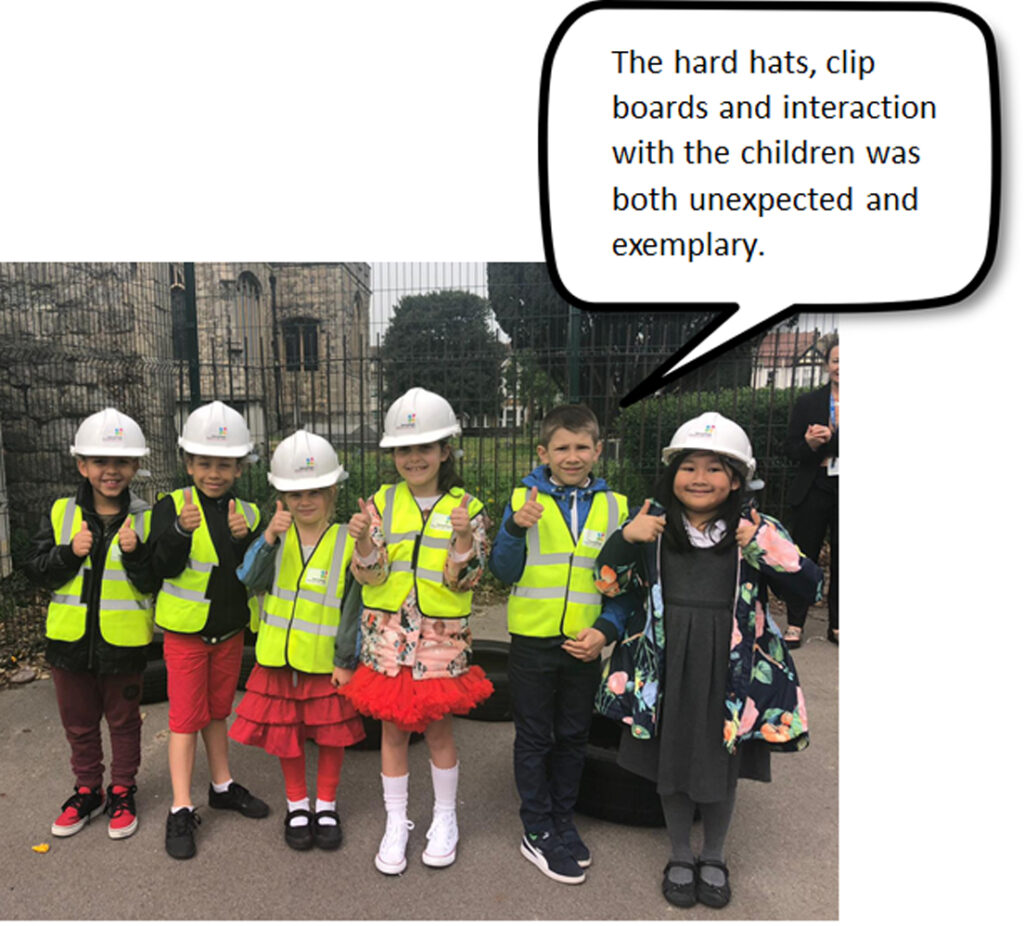 Welcome to the new Designs & Lines school playground competition!
After the success of last year's competition, we thought we'd give more schools the chance to get creative once again with a new competition.
It's fun, colourful, and provides children the opportunity to get involved in their school.
Hundreds of schools around the country are participating in the only playground design competition in the UK. It's time to break out the colours…
Why Your School Should Participate
Who better to design your playground than the children who play in it? Start by asking your students what they would like to see on their playground. Do they want games fuelled by the imagination, such as fairy hollows and pirate ships? Or would they prefer number games and mazes?
There are so many options when it comes to playground designs. That's why we want to let children have a say!
You could WIN a free unique playground game designed by one of your pupils (estimated value £5,000)
We will promote the winning school and include features in the local press and other publications – amazing exposure for your school!
It offers a chance for pupils to be engaged and creative.
Get 10% off at Designs & Lines, just for participating.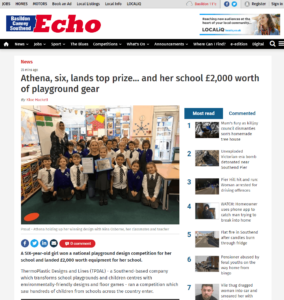 Press Coverage
In addition to receiving a FREE playground installation, you will also receive exposure in your local press!
Last year's winning school was featured in their local press including:
Echo News
Basildon Standard
Braintree & Witham Times
Thurrock Gazzette
Altogether, this comes to a combined audience of 1.5 Million readers!
This is an amazing opportunity to gain media exposure for your school and to build awareness that you are involved in exciting, creative projects. You can demonstrate the talent of the pupils and quality of teaching staff to local readers, who may well be prospective parents.
Last Year's Competition Winner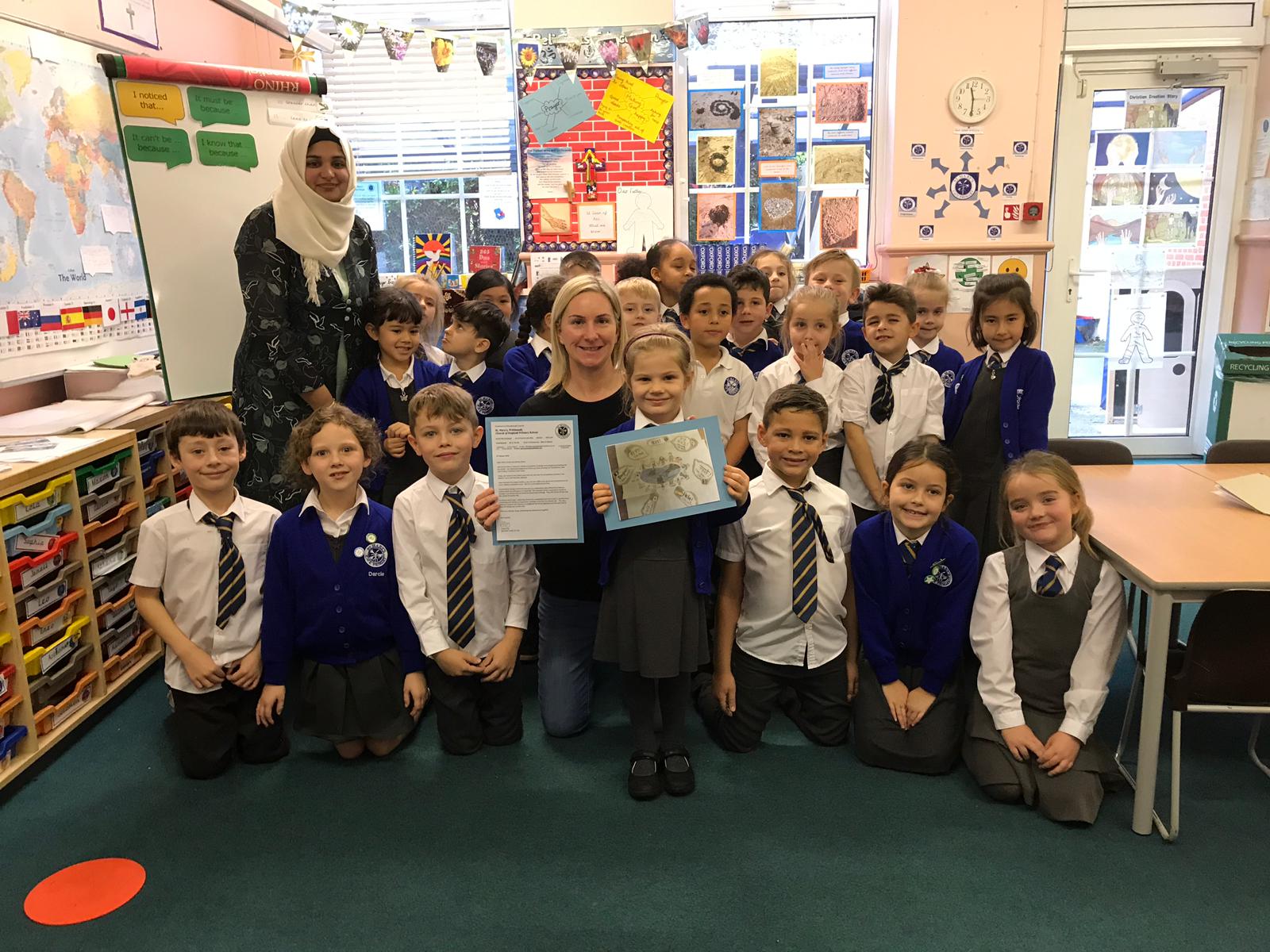 Last year's competition was won last year by six-year-old Athena from St Mary Prittlewell's school.
With an eye for creativity and a fantastic design that incorporated fun and learning, Athena's design blew us away.
Rebecca Jackson, a British television presenter and racing driver, visited Athena at her school to congratulate her. A few months later, the design team at Designs & Lines installed Athena's playground design.
Read more about last year's competition winner here.
What You Need to Know
The rules of the competition are simple.
All entries must include a colour drawing of the game, the rules of how to play, and a description attached.
All of this must be sent to us in a digital format, along with the pupil's name, age and school.
How to Enter
1. The competition is open to primary school children from 5 to 11 years of age only.
2. Please send your designs by email to playgroundcompetition@designsandlines.co.uk with the following subject line: Designs & Lines Playground Competition: name of Your School
3. Please add one of the below widgets to your website or create a blog post that has a link back to this web page to show you are entered in the competition.
4. We may not be able to return your entry, so be sure to make a copy.
4. When submitting your entry, you must provide the pupil's name, age and your school. We will only use this information in relation to the Competition and will not use it for any other purposes.
5. Only one entry per child is permitted, maximum three entries per school.
6. By submitting your entry to the Competition, you give copyright ownership to Designs & Lines who can use your design and concept in future playground markings.
7. By submitting to the competition, you give permission for Designs & Lines to use your pupil's name, age and school for the sole purpose of identifying you as the author of the entry.
8. We take no responsibility for entries that are lost, delayed, misdirected or incomplete or cannot be delivered or entered for any technical or other reason.
9. The winner will be selected by Designs & Lines at their discretion within 4 weeks of the announced deadline date.
10. Sending in an entry to the Competition means that you accept these terms and conditions, which are the rules of the competition. Always check with the child's parent or guardian that they are happy for you to enter the Competition based on these terms and conditions.
Below are the widgets you will need to add to your website if your should wants to participate in our playground design competition. Simply copy and paste the widget code in the box below onto your website. If you have any problems, please let us know.

Join The Competition!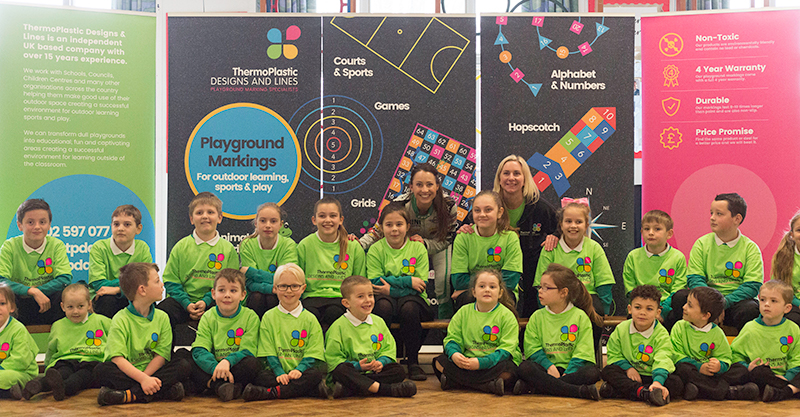 Click Here to Download our Information Pack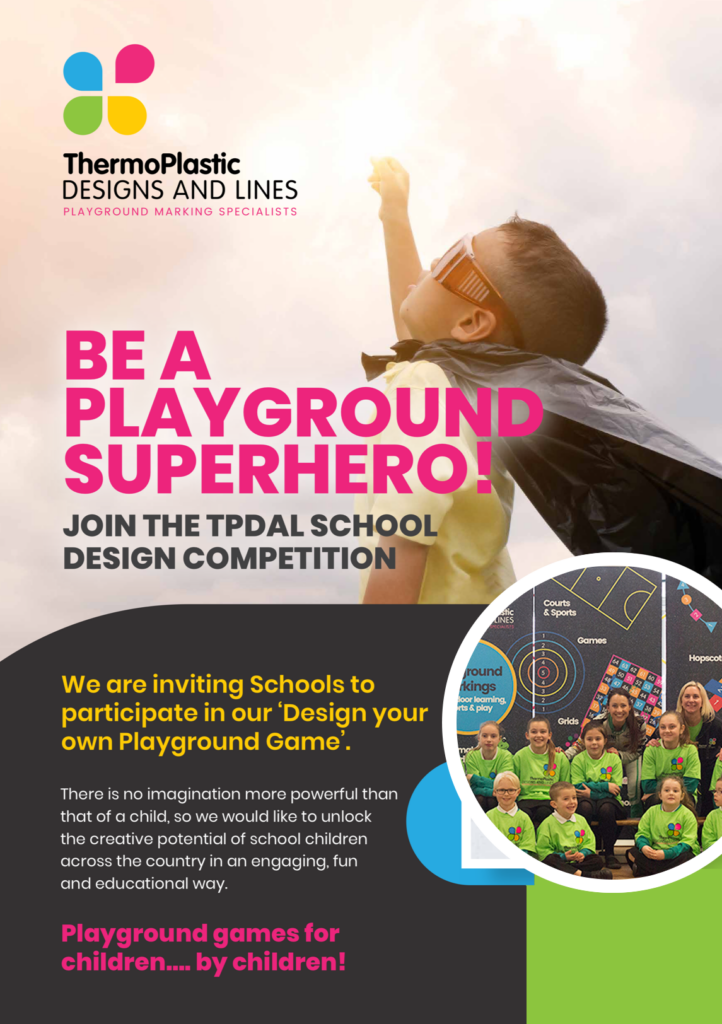 Simply complete the form below to be added to the competition. We have a deadline of the 30th June 2020, so please hurry!