Artificial Grass Membranes and Other Parts of Your New Synthetic Turf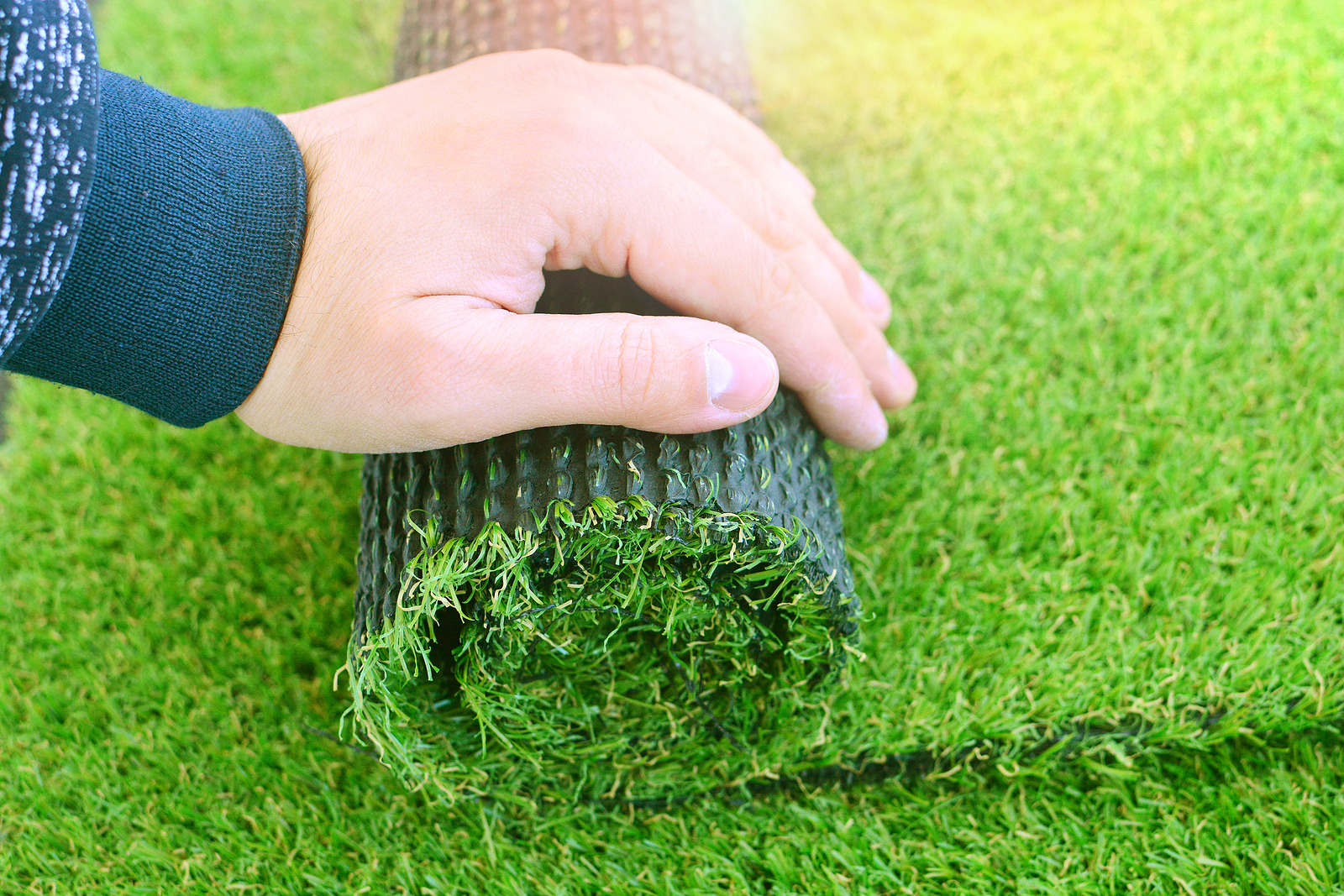 Before you decide on and buy artificial turf to turn into surfaces for outdoor sports and recreation spaces for your school, you'll naturally want to know exactly what it is you are putting down underneath the areas you want your kids to be able to play. To keep you fully informed about every part of your new fake grass, we've put together this page on artificial grass membranes, underlay, and sand infills so you can read up on each and understand what they will do for any new lawn installation you decide on for your school.
Read on to find out more about what goes under your artificial grass lawn, or contact us if there is anything you would like to learn about from our team before you place an order. We'll even be happy to offer a free quote as soon as we know your space's dimensions!
What Do You Put Under Artificial Grass?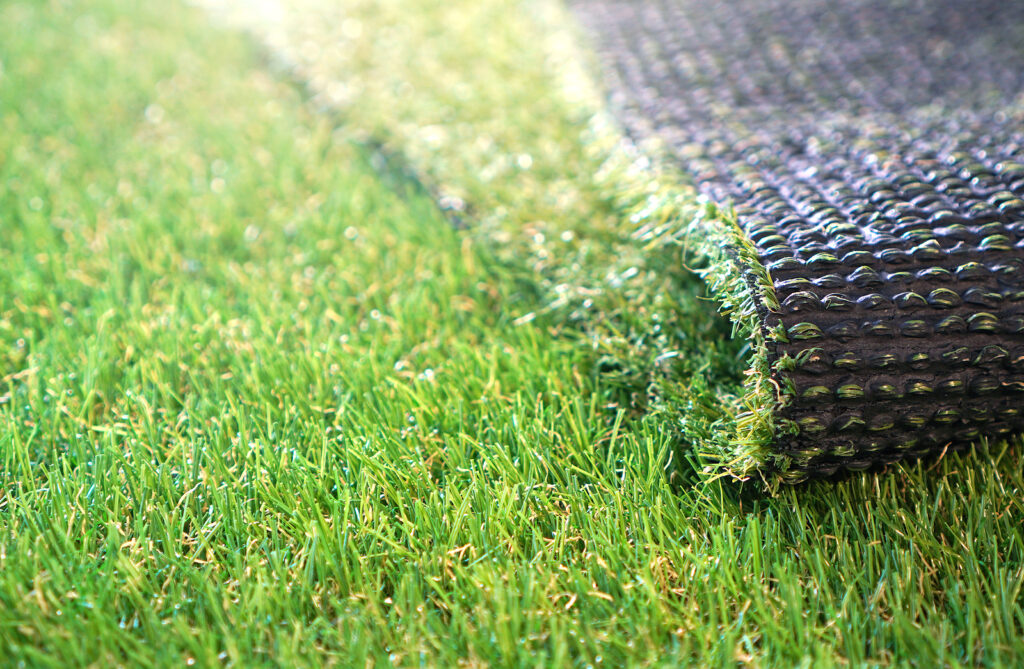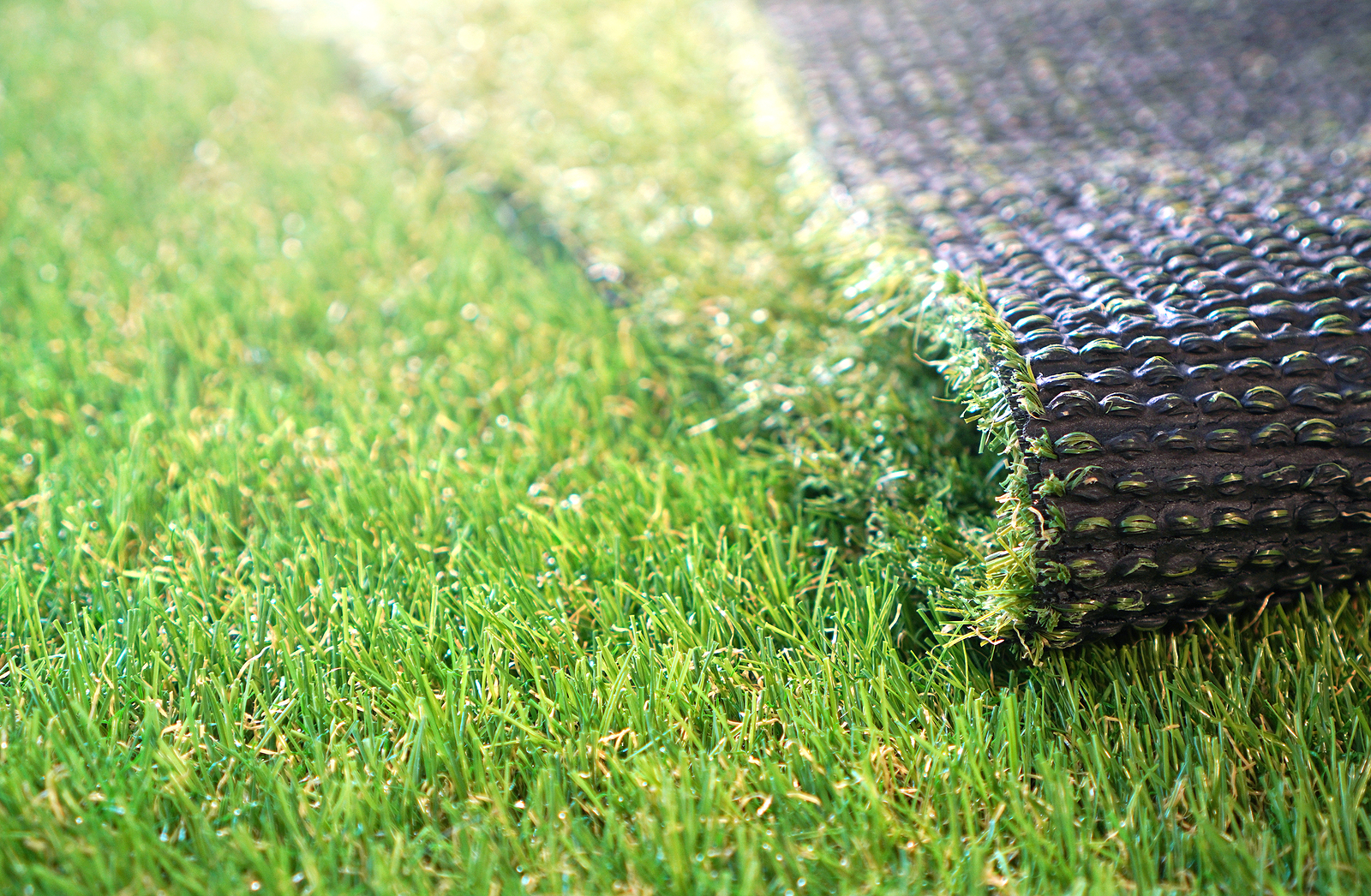 There are several different parts that need to be installed under artificial turf. Each has its own important role to play in keeping the surface comfortable, protected, free from weeds and consistent in looks, too, so it's important to ensure that you have all of them in place before you start the installation work.
You will also find that there are many different types and varieties of products available to ensure you have all the parts you need. As a result, you may have to search through different product types and compare them in order to find the ones that will provide you with the best results.
The Fitting Types to Choose From
Installing artificial grass is a job that can be done in a number of different ways, and there are a variety of fitting types available for those who want to attempt the work themselves. These include high-strength glue and pinning the turf in place. There isn't necessarily a fitting type that is best, either; there will only be the fitting type that works best for the surface you are laying your turf on.
Artificial Grass Membrane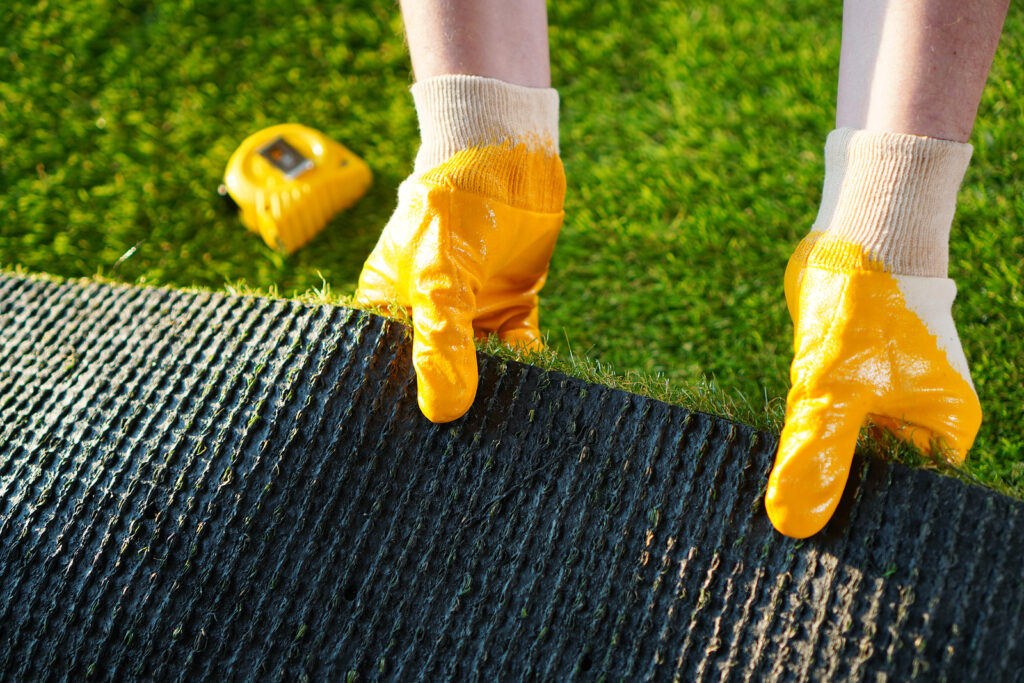 Artificial grass membranes, which are commonly made from geotextile fabrics and are sometimes also called "weed membranes" or "weed control fabric", will be one of the first things you need to ensure gets installed underneath your artificial grass. They normally cover the sand layer that keeps the surface soft, but will sit under the grass layer itself.
Because the geotextile membrane is semipermeable, you'll never have to worry about your artificial lawn becoming waterlogged, either. The construction of the fabric allows water and nutrients to pass through, keeping it drained and your grass free of unwanted puddles.
Do I Need Weed Membrane Under Artificial Grass?
While there is nothing to stop you from installing artificial grass without a heavy duty membrane, as experts in the fitting of synthetic turf and lawns, we would always recommend ensuring one is fitted. This is because it will prevent weeds from growing up through your ground layer and eventually making it through to sit on the surface with your grass layer. If you want a clean, even-looking lawn, a membrane is just what you need underneath.
Doing this prevents any damage that might be caused if you or a member of your maintenance team try to remove unwanted plants by hand. Heavy duty membranes will also save money from the school's maintenance budget by cutting down on the amount of weed killer that could need to be used at any one time.
The best part of having a geotextile membrane handy underneath your artificial grass? You won't need to take your grass up to fix any problems that might come about because of unwanted plants! The membrane will take care of the weeds before they could ever break through, keeping your lawn protected and turning it into a place children can learn and play all year long, without interruption.
Artificial Grass Underlay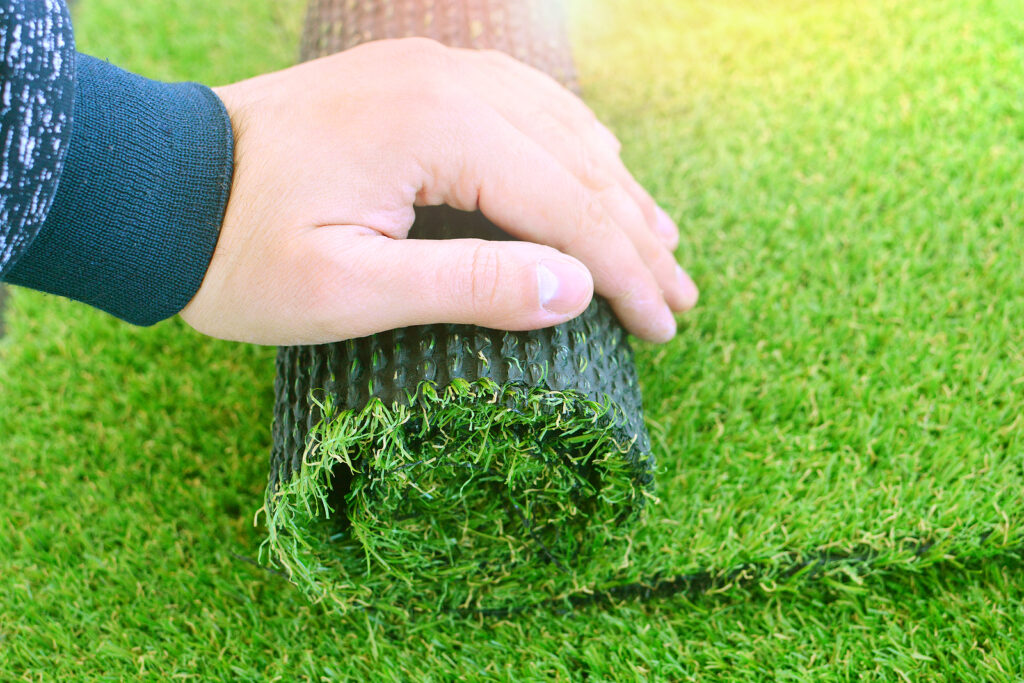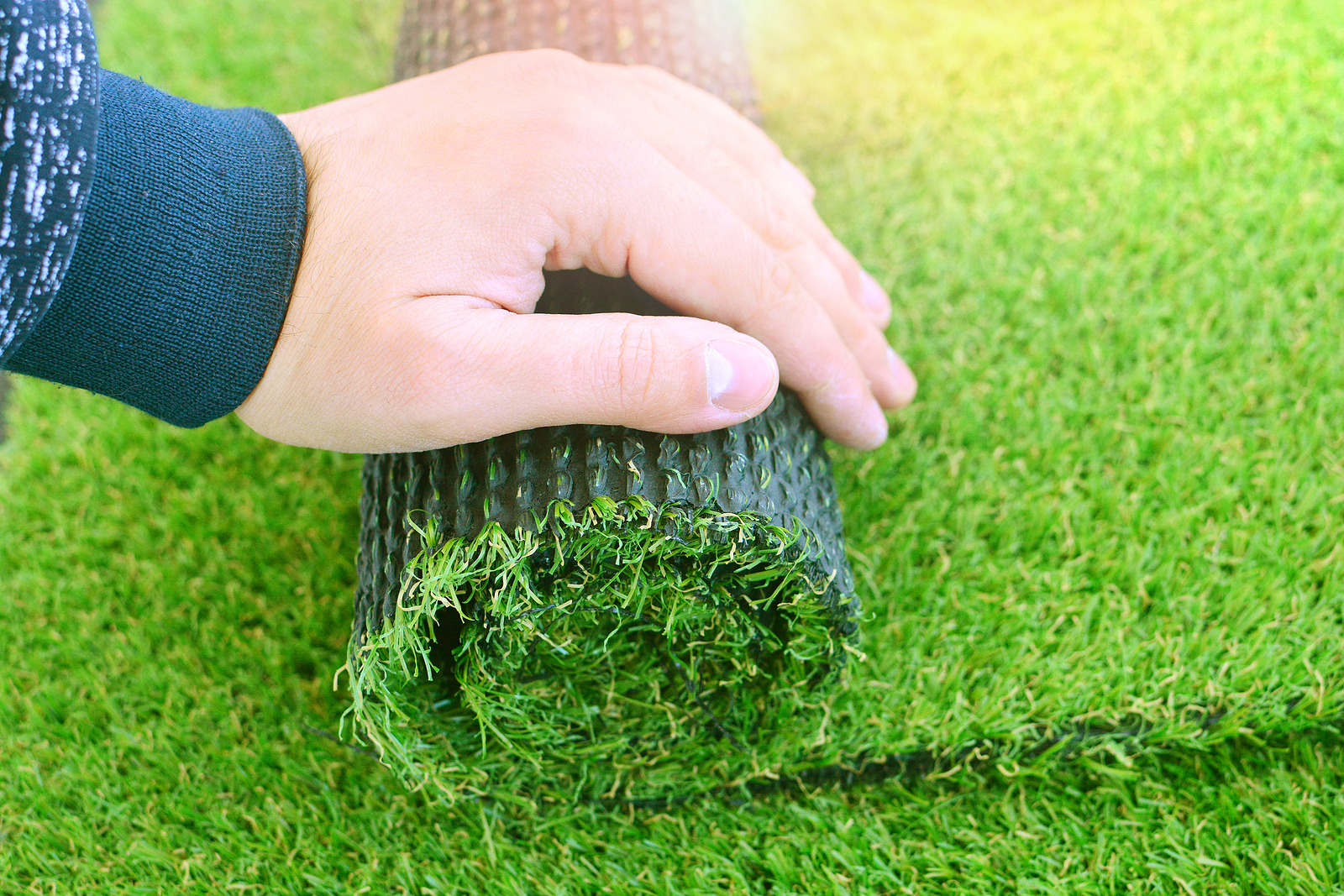 If you're planning on installing your artificial grass on a hard surface, having a grass underlay installed will be just what you need to make sure the area is kept comfortable. This is because it's used to smooth out any particularly rough areas that might not feel good under the feet of your pupils, or that could lead to tripping hazards and result in someone getting hurt. It also helps to keep the surface even, giving you the neatest possible finish once the installation is complete and ready for use.
Limestone Chippings and Dust Granite or Sharp Sand
Once the dirt is compact and you're ready to start setting down the layers that go under an artificial grass lawn, you'll have the option of a couple of different layers of aggregates to put down first. You may choose to put down limestone chippings first, or you may decide to head straight on with the work and put down a layer of sharp sand or dust granite. No matter which is chosen, this second layer will need to be firm but porous, so that rainwater can drain away when it needs to.
Sand Infills
As an extra safety feature and a way of enhancing the overall appearance of your turf, you can also choose to have a sand infill added in. This weighs down the grass to help keep the blades in a fixed position, keeping the appearance consistent (just like real grass) and ensuring you won't have to brush the grass back into place as often.
The most common and effective option for a sand infill layer that can be used for artificial grass is silica. Often, it will be made specially for artificial grass installations, owing to the fact that it helps to turn the turf into a form of safety surfacing, all while supporting protection from UV rays. This last part is especially important if you want your playspaces and other outdoor areas to stay looking green and healthy for a long time to come!
A Brief Look at Installation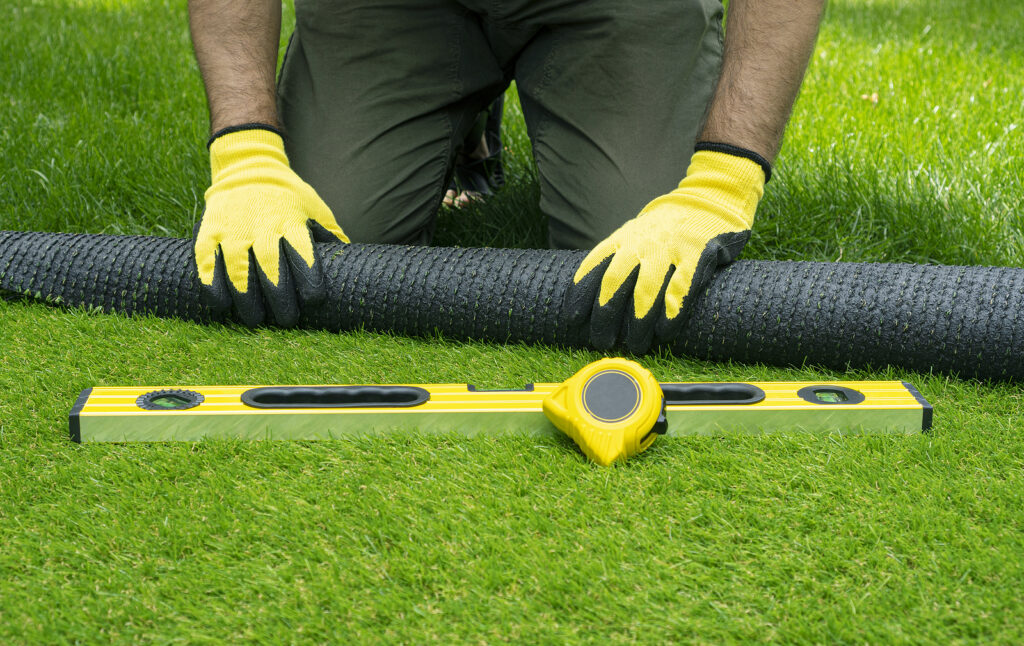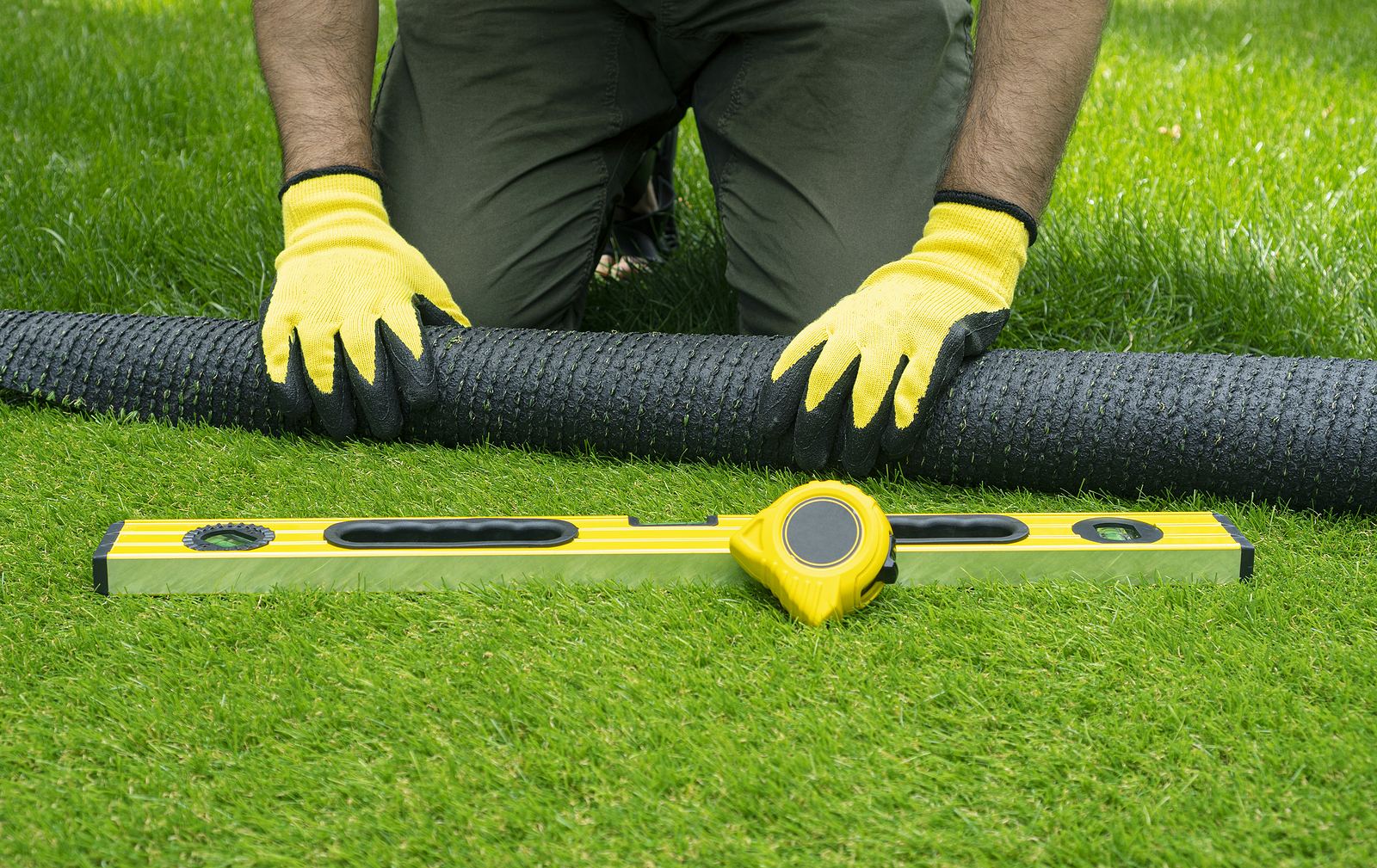 We've listed all the steps that need to happen when installing artificial grass below, so that you can see how every part we have mentioned will fit into a lawn's installation:
Make sure you have all the tools, items, and equipment necessary to do the work. This will include:

The turf itself
A utility knife
Fixing nails to secure the grass perimeter
Your artificial grass weed membrane
Your artificial grass underlay
Adhesive or tape for fixing the joins of the turf
Sharp sands and aggregates
A tape measure
A hammer
Something to compact the dirt, such as a roller or a plank of wood
A turf cutter
Weed killer

Cut away any existing turf from the area you want to work on and spray it with weed killer to prevent the grass from growing back.
Put a frame or some edging around the perimeter of your new artificial grass installation to help secure the grass when you use the fixing nails later.
Compact the dirt at the bottom so it becomes firm. This will be the platform every other layer sits on.
Add in your layer of chosen aggregates (e.g. limestone chippings) and compact it, as you have with the soil underneath it.
Pour in your layer of sharp sands. As mentioned previously, this layer will need to be firm but porous, to help with drainage.
Fit your weed membrane over the top of the sand layer, fixing it with nails around the perimeter.
Roll out your underlay, being careful not to disturb the membrane underneath.
Lay out and line up your turf layer over the top of this. Make sure this layer is matched up to the corners of your chosen area so you can see how much needs to be cut off.
Cut off any edges that are not needed.
Use fixing nails, tape, or adhesives to keep the joins in place.
Does Artificial Grass Need to be Nailed Down?
This will all depend on where you are planning to have your artificial grass installed, and the type of surface it will sit on. For example, if your grass is going to sit on top of wooden decking, then it may need to be nailed down. For other kinds of surfaces, especially hard surfaces such as concrete, adhesive should do the job as you need.
Getting a Professional Installation
Having your maintenance team take care of any artificial grass installation you need carried out for your school will often be helpful to your budget. However, this does depend on whether or not your team members have the time or the knowledge needed to achieve the high quality finish you are looking for. If they don't have the time, they may also not be able to get your outdoor areas ready and newly improved for your students for many months.
To avoid this problem entirely, it is always highly recommended that you speak with a professional team of artificial grass installers and have them do the work for you. This guarantees your new play and sports spaces the expert fit you need, while freeing up your maintenance team's time to do everything they need to do in a day. It may also end up being more cost-effective for your budget, as the work will not have to be redone.
Contact Us to Order Your Artificial Grass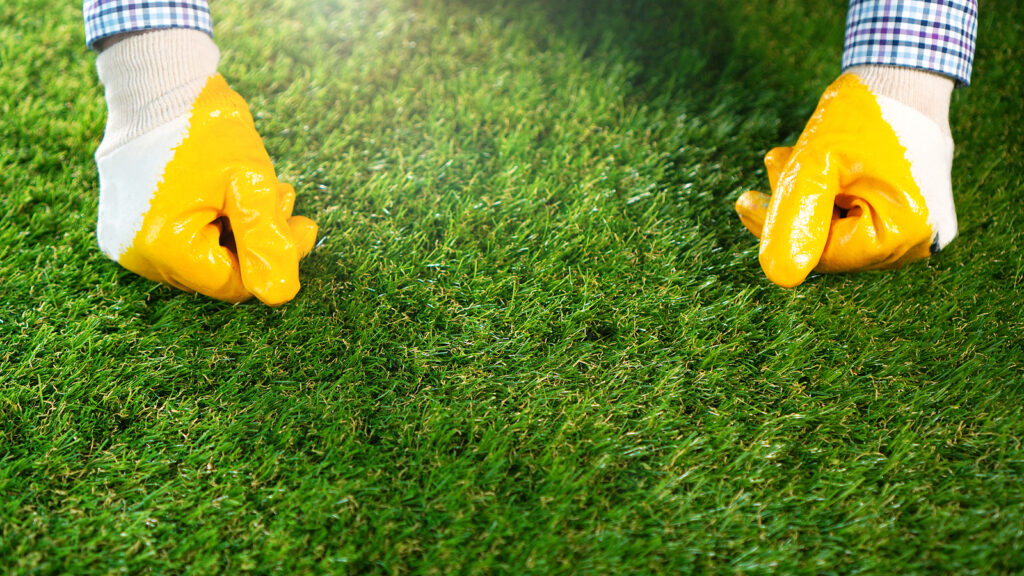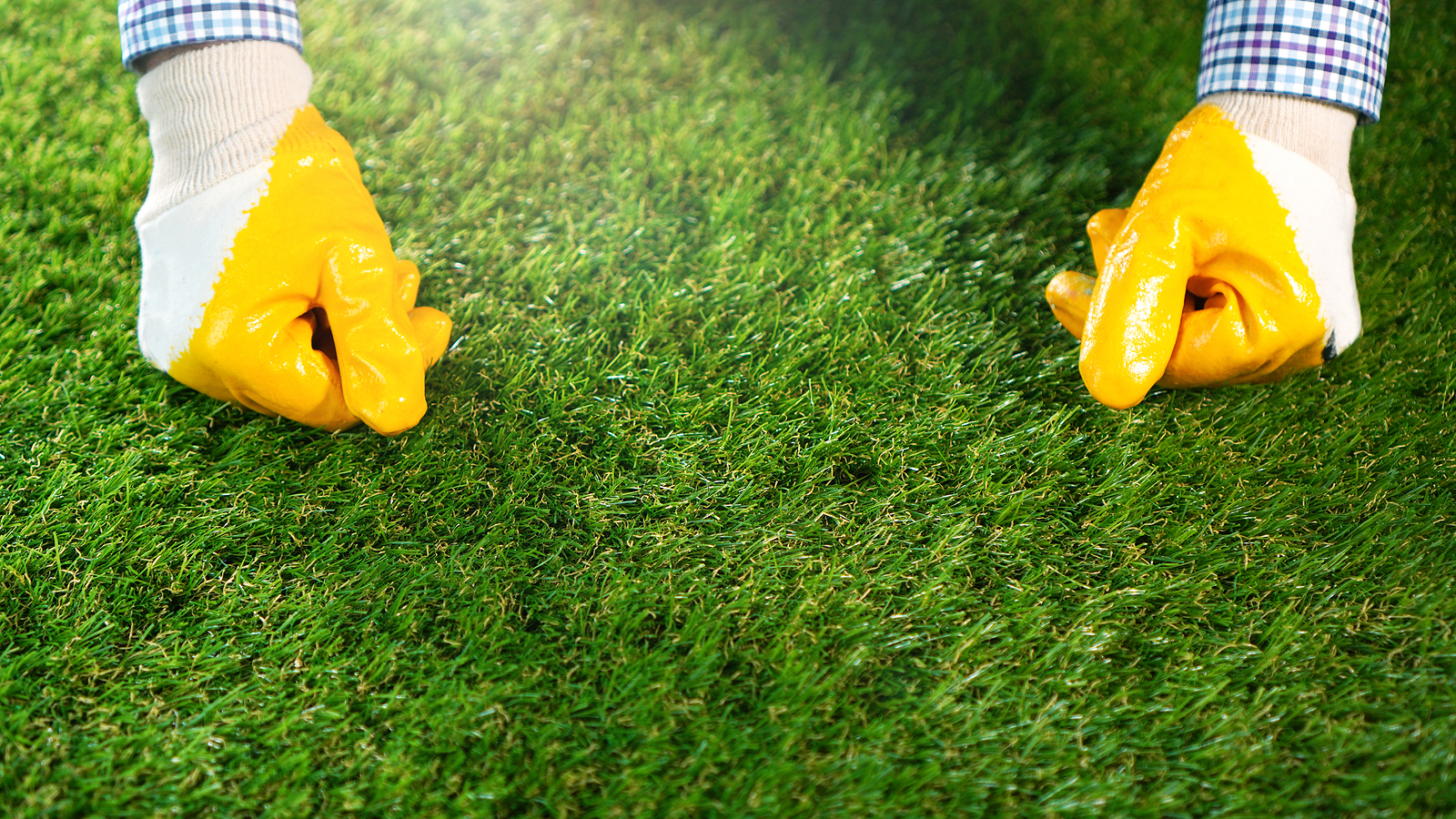 If you need to transform your outdoor spaces into neat, clean, evergreen sports and play areas for students to learn and have fun in, contact Designs & Lines and ask about our own premium-grade artificial grass. Our skilled team of installers will be glad to supply, deliver, and fit as much of it as you need, anywhere in the UK, and we can work out a date so that the installation is done on a schedule that suits you.
We can even work weekends to make sure you get the professional installation that gives you a beautiful artificial lawn as a result, getting every part of your playspace ready for Monday morning to come around. So, there's no need to hesitate! Get in touch with us today to find out more, or to start telling a friendly team member everything we will need to know about your specifications before we get started.