Kids' Football Goals for Games of All Sizes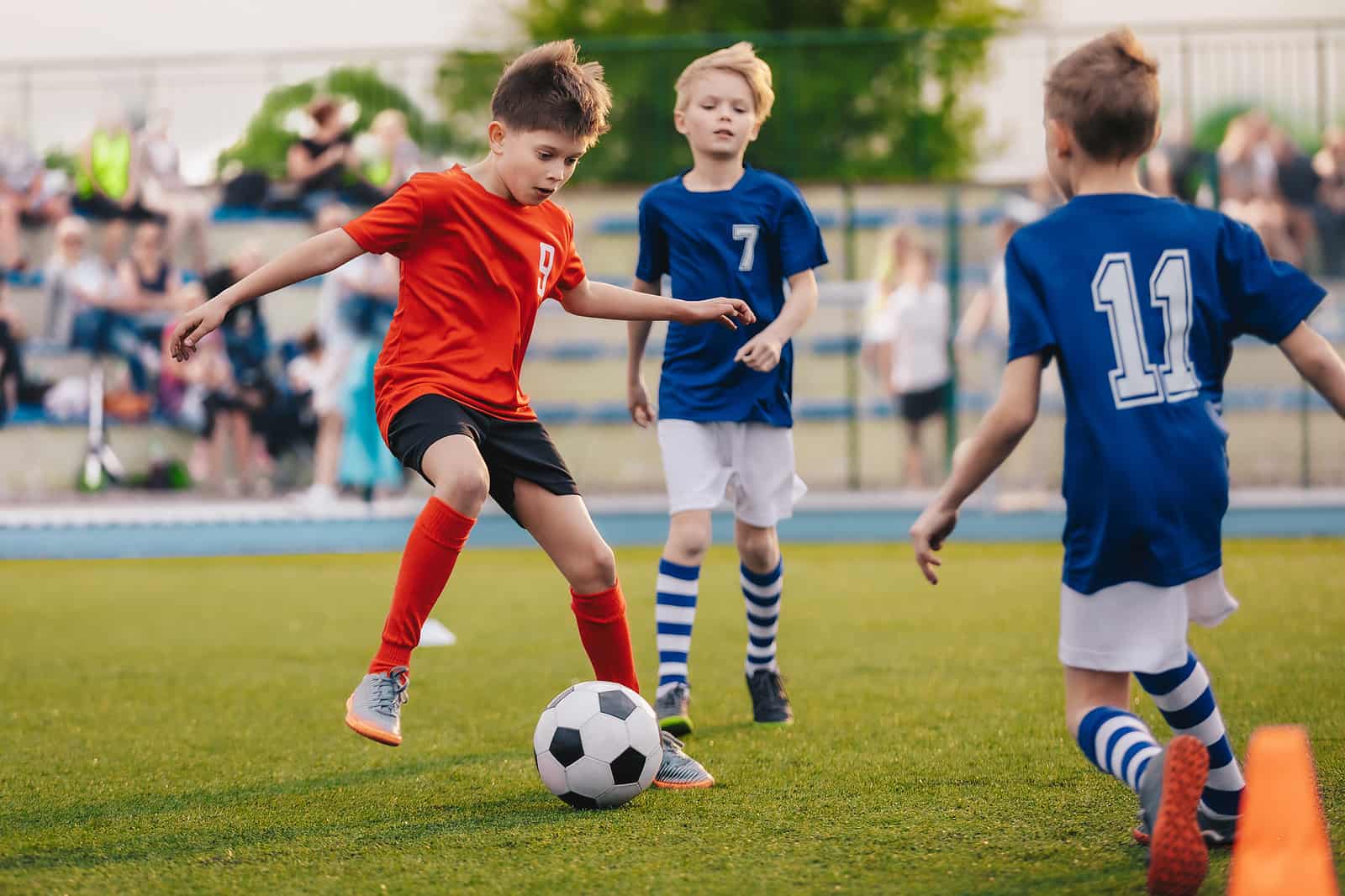 As part of our range for primary school football equipment, our collection of kids' football goals can be delivered anywhere in the UK to help plan great PE lessons for Juniors and Infants alike! Whether they're too young to really learn about the offside rule or old enough to be getting ready for secondary school, we will have the goal size to suit everyone's needs.
Explore what we have available here on our website and contact us when you're ready to place your order. We'll be glad to talk through any specifications you have, and can supply any information you need about a product before you make a decision. We can also work weekends to make sure you get exactly what you need, and to make sure it's all ready and prepared before the whistle blows on Monday morning.
Goals and Nets for Infant and Junior Games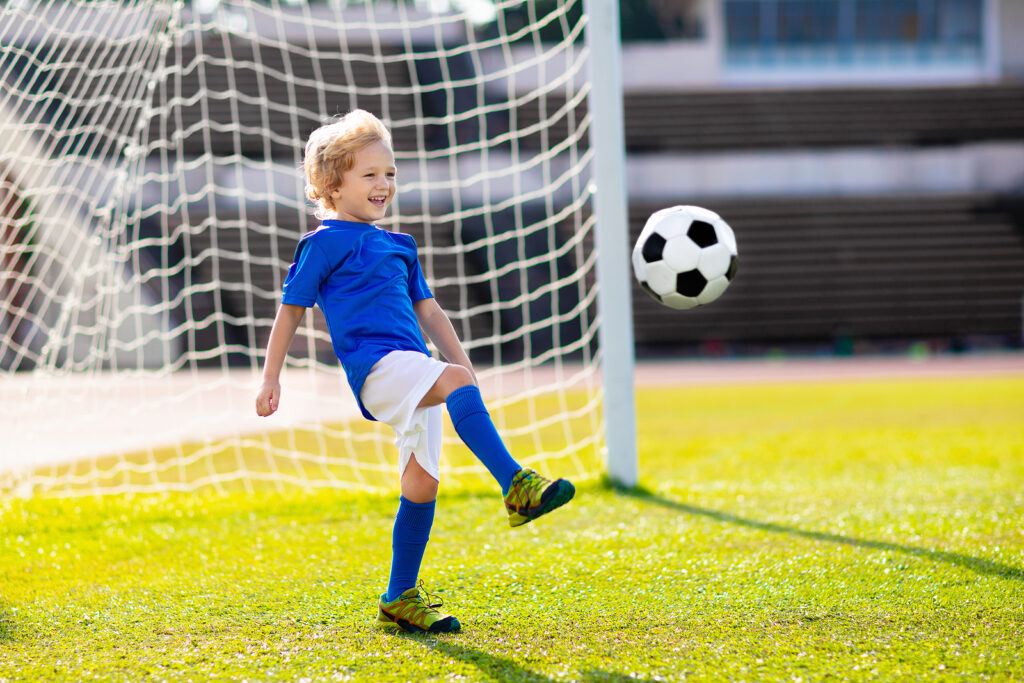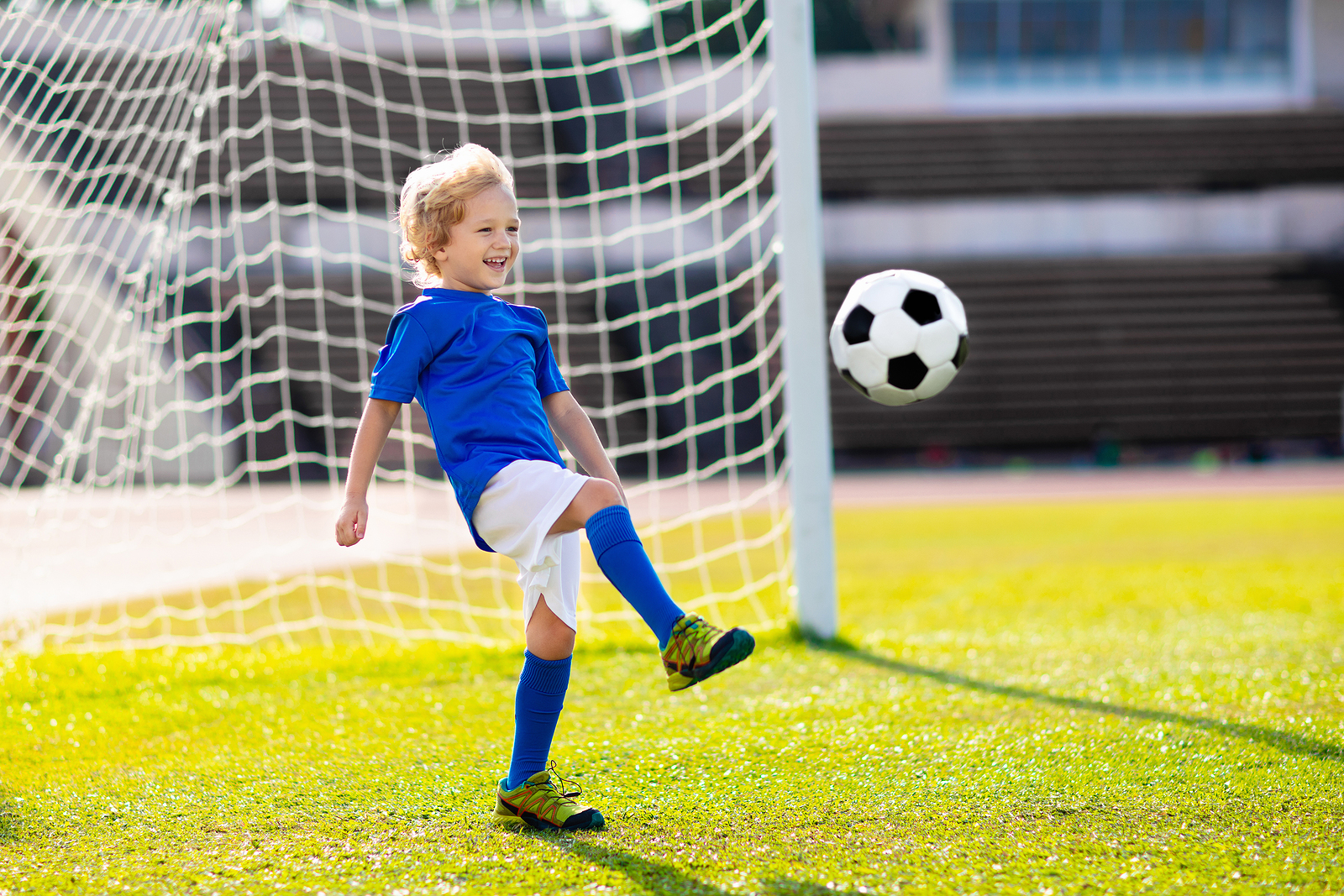 We've got a range of goal posts and nets available in different sizes, so children of all ages can join in on the fun of football. Starting at 4' x 2' and increasing from there, you'll have the chance to pick out the perfect goal set for Infant or Junior football as you need.
Starting with a small set of goals for kids in the lower years of primary school could be just right for practising the most basic skills. They may not be ready to learn all of the rules yet, but there is still a lot they can pick up from playing. For example, you might decide to line them all up and give them turns kicking the ball into the goal in order to help them get better with accuracy and coordination. If you have a couple of goal posts and nets set up, you might even think about getting your pupils into teams and have them practise passing the ball around, strengthening teamwork and their social skills.
If your kids are a little bit older, they might be ready to learn the more complicated rules and develop their skills some more before they move up to secondary school. Having a larger, wider goal set out can encourage older kids to take kicks from longer distances, and you might even think of setting up a "goalie" so that students can develop their hand-eye coordination by saving shots.
We also understand that some school sports areas may need differently sized goal posts and nets, so if there is a size you need that doesn't seem to be an option in our range, please don't hesitate to get in touch. We'll do everything we can to source what you need for you.
Putting Goal Posts in Place
Our goals are also lightweight and foldable, so they can easily be brought out and moved around or stored away when lessons start and finish. This means you can keep any indoor or outdoor area as clean and open as you need it whenever you've finished with a game. If you don't have much space available for sports and need the goals out of the way for another game, or even if your sports hall doubles up as a spot for assemblies in the morning, our foldable goal options could help keep all your plans in place.
Fantastic Accessories for Football
If you're all set for goals, you might want to take a look and see if there are any other accessories you need to make your PE lessons as close to a full football match as they can be. Our selection of kids' football training equipment covers everything you could need to explain the rules and teach students what they need to know, from corner flags to training bibs. We'll even help you out with practical equipment like folding benches and mesh carrying bags!
With everything you need to plan a PE lesson (or several) on football, or even to host a tournament for schools in the local area, you'll be in the best position possible to make it a memorable experience for your pupils. If they're not already into football, or haven't really found their favourite position on the field, you might even be able to help them find a new appreciation.
Setting Up Your Perfect Pitch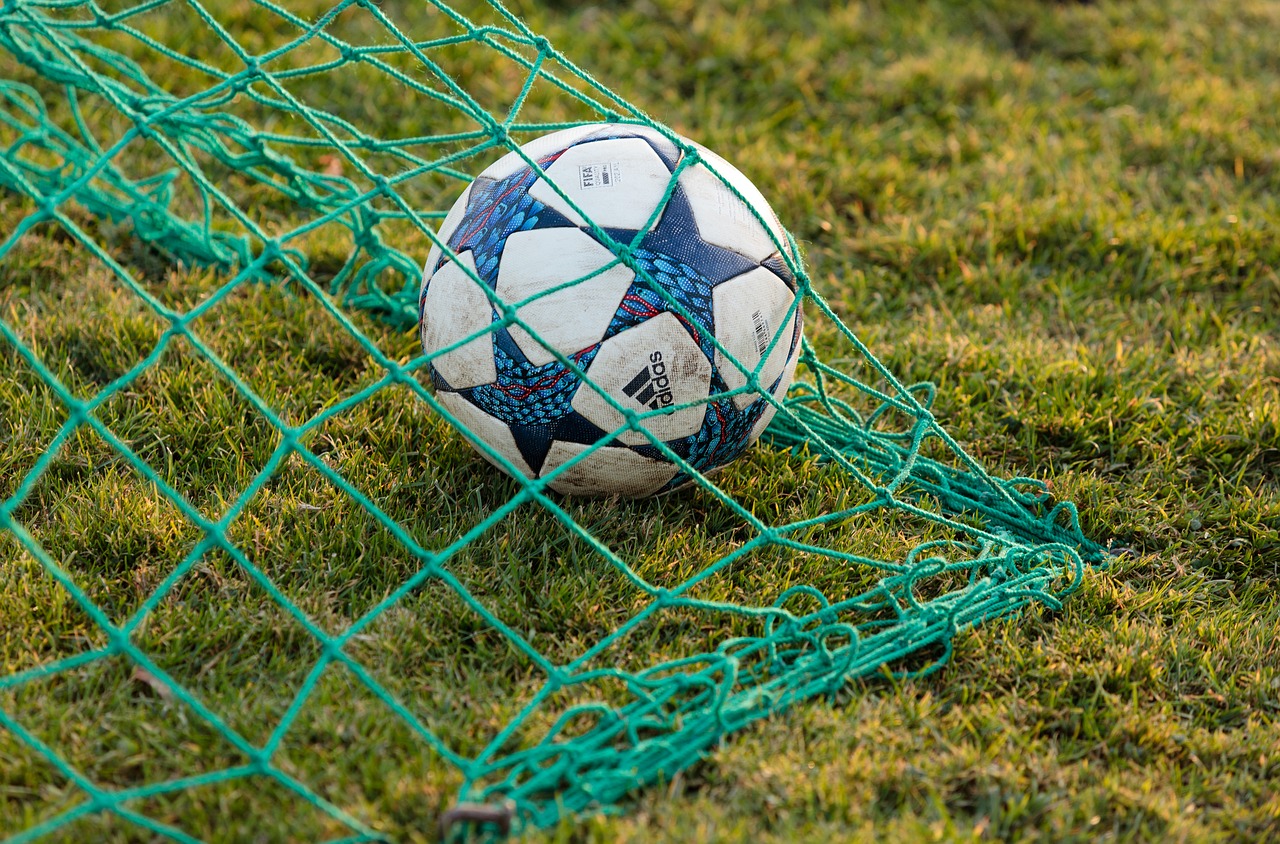 Naturally, you're also going to need a space for all your games to kick off. If you don't already have a dedicated place for a pitch, or think that any part of your playground or field could be made over to focus on football, why not take a look at our football pitch markings for playgrounds or our artificial grass for football?
Our vibrant, hard-wearing thermoplastic lines will be just what you need to help teach kids of any age about the different sections of a pitch, and they have a 10 year guarantee that should see them kept in their best condition for many games to come. Meanwhile, our ever-green, top quality artificial turf is designed with a silica layer that keeps it dirt-free, and it can't be kicked apart or torn up by play. This means your pitch will stay looking its best, and your pupils won't come back covered in mud!
As we've got portable goals in our stock, it won't matter where you decide to put your markings or your turf. All you'll need to do is move them to where you need them. If you decide to set up several pitch spaces, you can even get several games going at once!
Why Choose Us for Kids' Football Goals in the UK?
We're proud to have worked with over 10,000 schools right across the country so far, setting them up with all the sports equipment and fun games they need to keep kids exercising in PE and having the best time at break and lunch.
We're also confident that we can supply everything you need to help kids of any age fall in love with the Beautiful Game (if they haven't already!). Below, we've listed just a few of the reasons we think we should be the firm you contact to gather together all the goal posts, nets, and other accessories you need to set up your lessons and keep your pupils enjoying PE:
We've worked as independent suppliers of sports equipment, playground markings, and artificial grass for over 20 years
We've been able to work with a range of clients in our time, from schools and nurseries, to children's centres, organisations, and even local councils
Our dedicated team will be happy to travel anywhere in the UK to supply everything you need to create your ideal sports hub, including all sports accessories and equipment, playground markings, and artificial turf
Once we've arrived at your site, we'll also be happy to professionally install anything that needs fixing to surfaces in your outside spaces
We're also a price-competitive company, and we'll be glad to match or beat any price if you find a similar product online for cheaper than we're currently offering
---
Get in Touch for Great Goal Sets Today
If you're ready to get your Infant classes learning the basics and practising their accuracy, or even if you're looking to take your Juniors to the next level by teaching them all the rules before they head off to secondary school, Designs & Lines can help. Our range of high-quality kids' football goals come in all the sizes you could need for any year group, so you'll get to choose the one that suits their needs best.
By getting in touch with our team today, you'll be a step closer to putting together your pupils' very own Premier League. Our friendly team will be ready and waiting to help you place your order, and can start discussing everything you'll need for your kids and your outdoor spaces right away. We'll get it all ready and arrange a delivery and installation date as soon as we know what you need.