Adjustable Netball Hoops for Games at All Ages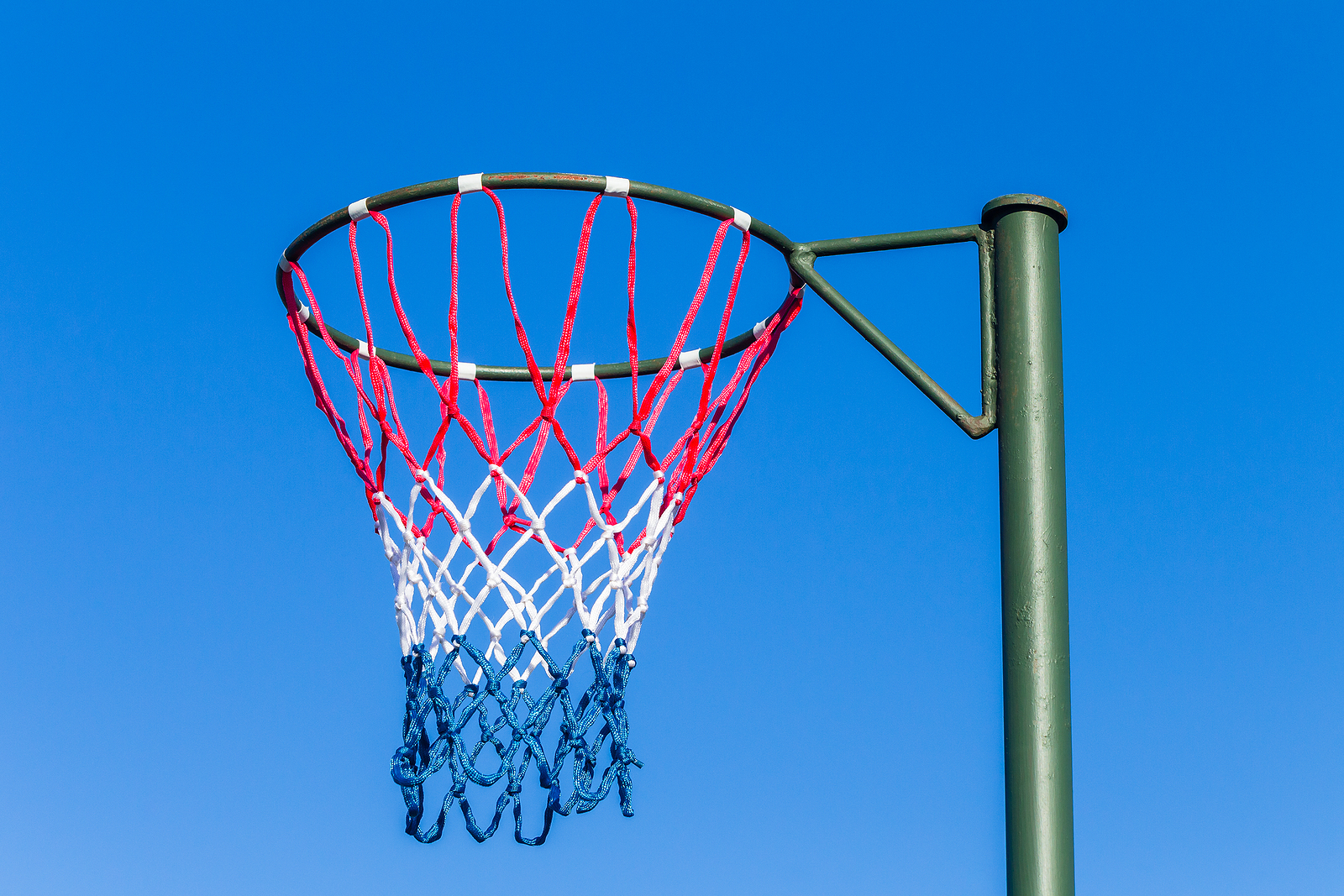 In our stock of premium-grade netball equipment, you'll find the netball hoops and nets you need to complete your goalposts and get your indoor and outdoor spaces set for fun, energy-burning PE lessons at any level, and at any time of year!
With a range of wall-mounted and adjustable, freestanding goal hoops available, you'll find everything you need to get kids of all ages ready to play the game. Browse through our options and contact us when you're ready to place your order; we'll even be glad to answer any questions you may have about one or more of our products before you make your decision.
Netball Nets and Hoops for Primary and Secondary Level
We're happy to supply primary and secondary schools across the UK with the netball hoops and rings, complete with nets, that they need to teach their pupils and get them set for exercise, games, and even competitions.
Whether you're starting your Juniors off with smaller sized units with a shorter maximum height so they can practise their accuracy, or need full-sized goalposts to take your older secondary school students through PE games and get them set for matches against other schools, you'll have the chance to buy the set that best suits your needs.
We also know that the weather here in the UK can be unpredictable, so our collection offers both wall-mounted indoor varieties and full-sized, outdoor posts for the changing days and seasons. You'll never have to switch your lesson plans around with our service in mind, and if you are playing using a freestanding goal we can also offer post padding to provide an extra safety element.
We also understand that not every school has the same sized space available for PE and Games lessons, so if there is something on our website that you'd like but doesn't seem to come in the size you need, please don't hesitate to get in touch. We will do everything we can to source it for you.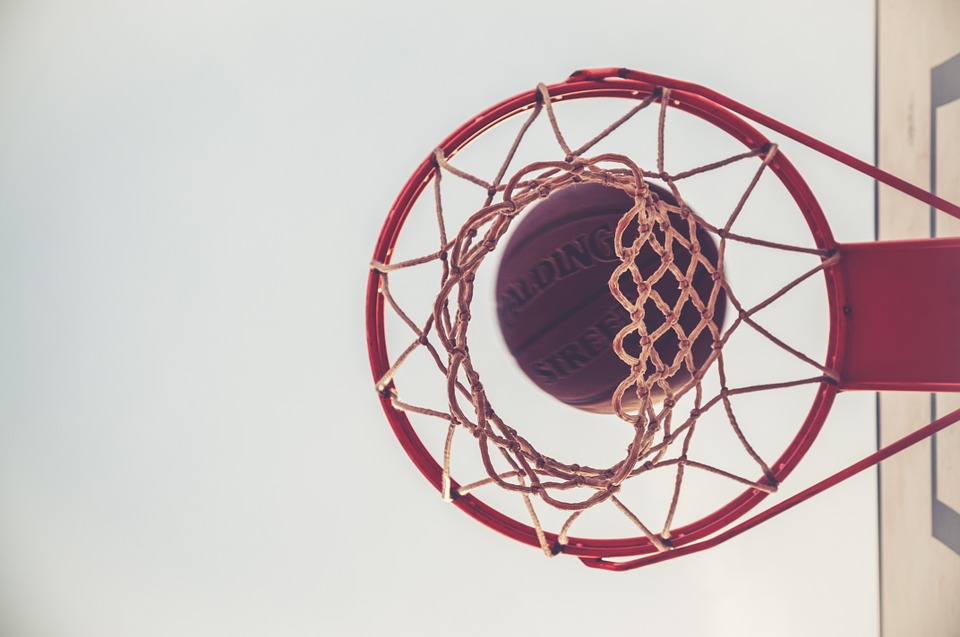 How High is a Netball Hoop Supposed to Be?
A full-sized netball post should stand at 3.05m in height, but if you're planning on playing a game or two with kids that are a bit too small for this yet, you'll also find shorter goals than this available. At Designs & Lines, we're glad to provide a range of adjustable netball posts, so you can arrange the height of the hoop to suit your students' needs.
Our Other Brilliant Netball Accessories
If you've got your goalposts in place, you might want to take a look around and see if there are any other accessories you're missing before you start planning PE around any number of netball games. We've got a selection of netball accessories that will be great for training pupils from Junior level, all the way up until they reach secondary school and they've turned into star players.
Whether you need bibs to divide up your teams or balls to actually play the game, you'll find them here at the highest possible quality. Explore the options we've got and order everything you need to get set for fun and games in your lessons today!
Need a Place to Play Netball?
If you haven't already got a designated outdoor space for games of netball when the weather is looking good, we'll be glad to get your ideal court installed for you. In our Courts & Sports markings, you'll find a collection of ready-designed netball markings that we can supply and fit nearly any playground surface material you've got at your school.
Our lines are all made from durable, brightly coloured thermoplastic that's designed to last against the scrapes caused by any number of fast-moving games, and they're ideal for marking out and teaching pupils of all ages about the different sections of a court. They even come with a 10-year guarantee, so you can feel confident knowing that you won't have to replace a vital bit of equipment for your games for a long time to come.
As we have a range of portable netball posts available, you won't even need to worry about where you decide to put down your markings. The goals can simply be moved to where you need them, and you can even arrange courts so your kids can play several games at once!
Why Choose Us for Kids' Netball Goals in the UK?
We take pride in what we do, and we're delighted to have helped over 10,000 schools across the UK so far with all their PE equipment and playground needs. We've set them up with top quality sports accessories to keep their kids exercising and fun, vibrant markings to make breaks and lunchtimes the best time ever, and we know that we can do the same for you!
Below, we've set out just a few of the reasons we think we're the team to help you find the wall-mounted indoor or freestanding outdoor netball hoops and nets that will complete your checklist before you start practising your shooting and playing games with your students: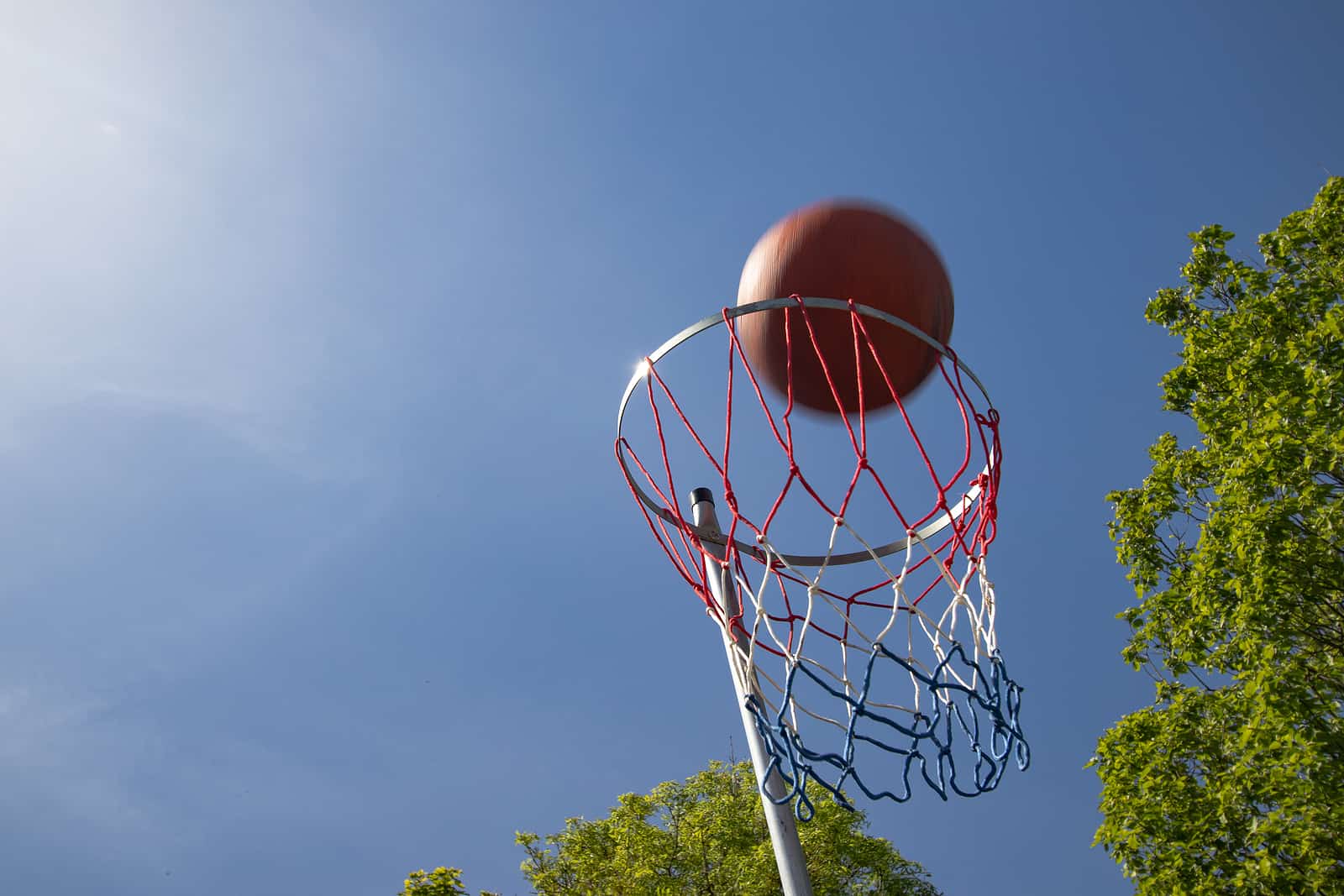 We're an independent firm with over 20 years of experience in the supply of playground markings, sports equipment, and artificial grass
We've worked with a wide variety of clients, including schools, nurseries, children's centres and organisations, and even local councils
We'll be happy to travel anywhere in the UK to see you get everything you need for your new sports hub
Our dedicated team will carry out any installations of accessories, equipment, or markings while we're working on your site
We're also happy to be a price-competitive firm, so if you should happen to find a cheaper set of netball rings and nets that are also good quality, we'll do everything we can to match or beat the price
---
For All the Fantastic Netball Equipment You Need
If you're ready to start teaching a Junior class everything they need to know about a game they'll probably be playing a lot in secondary school, or even if you're looking to kit out a high school team with the high quality equipment they need for training and tournaments, we can help. Buy up the ring hoops and nets that will become your perfect goal sets and tick off the first item on your checklist for the perfectly equipped PE lesson today.
When you get in touch with our team, we'll be ready and waiting to help you place your order. We'll even be glad to take note of any unusual dimensions you might need us to watch out for with markings, and can arrange a delivery and installation date for a time that suits you.