Top Quality Netball Bibs for Training and Team Games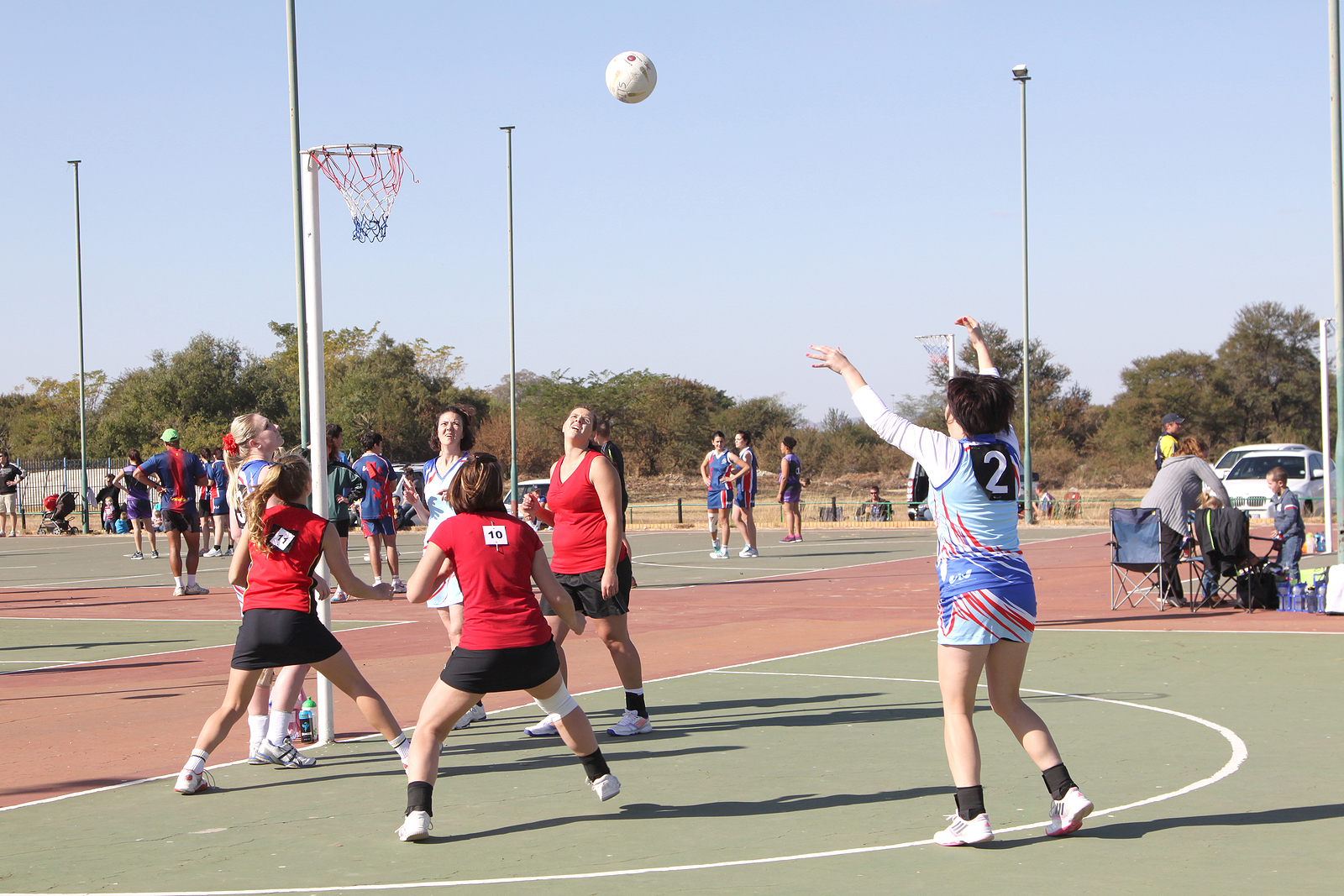 As part of our wide-ranging collection of school PE equipment, you'll find a variety of high quality netball bibs to help set up school pupils of all ages in a great game that they're bound to love. As soon as you've chosen your bib sets and set up a date for delivery, we'll be happy to send them anywhere in the UK so you can plan out PE lessons and get your kids playing in teams as soon as possible.
Read on to find out more, or get in touch with us right away if you're ready to move forward and take your netball training and team games to the next level. We'll be more than happy to help you place your order, or to answer any questions you may have about our sets of netball bibs and balls before you make your purchase.
Netball Training Bibs for All Year Groups
We're glad to provide schools across the UK with the mesh netball training bibs they need to take their youth teams through training and games. These are even available in a range of sizes, so whether you're setting up older Juniors in a primary school for harder PE lessons by teaching them a completely new game, or helping your older secondary school students to practise their skills, you'll find the ones that fit.
All products come as mesh bibs with team positions displayed on the front, so you'll be able to set your students up in their court positions even more easily.
All the Netball Accessories You Need
Once you've decided on the youth size training tops that will be just right for all your classes, why not see if there is any extra equipment you need to carry out your planned game?
Our collection of netball equipment can offer you everything you need to teach Junior classes on their way to moving up to secondary school the rules of the game. They're also ideal for supplying older students with everything they need to exercise in PE or to prepare for bigger team matches, either against each other in inter-school games or against other schools in larger tournaments.
From goalposts and sockets, to new mesh netball sacks and more, you can buy everything you need to complete your lesson plan right here. If you've got students on your hands who aren't quite as familiar with the game, you might even be helping them to find an appreciation and love for a new sport. You'll even have everything you need close at hand if you want to host the local school tournaments that you want your teams to take part in!
Setting Up a Perfect Permanent Court
If you've already got everything you need in the way of netball bibs or training tops and all the equipment you would want to set up a game, then you might start to think about the space you've got available to play. If your playground doesn't already have a designated netball court, why not have us install the lines and markings you need?
All of our sports court markings are made from a hard-wearing, vibrant thermoplastic material that's designed to last for years while withstanding all the scrapes and scuffs from your students' trainers and plimsolls. You can also explore our website even further to find a range of court markings that double up on games, so you can switch to other sports more easily and fill out your lesson plan for the weeks and months to come.
Other Surfaces for Your Netball Games
While it's more common to carry out netball games on hard surfaces, we also understand if you'd prefer that your students had something soft underfoot to cushion falls and prevent scrapes and cuts. This is why we're also glad to provide artificial grass for sports of all kinds, turning any outdoor space you have into a permanently green safety surface that you can use all year round (our typical UK weather permitting!).
All of our artificial turf comes with a special silica layer that prevents burns when a player falls, so your students should be kept free of injury when using it as a netball court surface. The grass is also as hard-wearing as our playground markings, so you should find that your students' shoes shouldn't kick up the turf, or pull the blades of grass out of the lawn. Together, the silica layer and the durable materials make the turf dirt-free, too, so your kids (and your corridors and changing rooms) will be kept as clean as they can be!
Why Choose Us for Netball Training Bibs in the UK?
We're delighted to have been able to work with over 10,000 schools right across the country so far, supplying and installing everything they need to have the best PE lessons and to play the best games at break and lunchtime.
From kids' sports equipment that helped primary school pupils to find their new favourite way to exercise, to training tops and equipment that set teams apart at secondary school, we've got it all right here for you to buy online.
We think that we're just the right team to help you out with the netball bibs and balls you need to plan all of your sports-based lessons for the foreseeable future. We've set out just a few of the reasons why for you below, so that you can start considering them along with the bib sets and all of the other items you need:
We have been independent suppliers of top quality sports equipment, artificial grass, and playground markings for over 20 years
We've had the privilege of working with a host of different customer types, from schools and nurseries to youth and children's centres, children's organisations, and even local councils
We have a fully committed team who'll be happy to travel anywhere in the UK to ensure your purchases are delivered exactly when you need them
They'll also be ready and fully prepared to carry out professional installations of any playground markings you've ordered to set up a netball court, or any artificial turf you have ordered to transform a green space
We also don't mind working weekends or around break times to help you get everything you need set up in time for the kids' next PE lesson
We're also proud to say that we're price-competitive, so if you find cheaper netball bibs and balls at a similar quality anywhere online, we'll be glad to match or beat the price offered
---
Buy Your Bibs Online and Get Ready for Games
If you're ready to start setting your kids up for a great game or two of netball, Designs & Lines will have all the mesh bibs you need to divide up your teams. Coming in a range of sizes for pupils from the Junior years of primary to every year of secondary school, you'll even get the chance to choose the new bib sets that best fit your students.
One of our team members will be waiting to chat about everything you need for your teens' or children's netball games as soon as you get in touch, so you can take all the time you need to set out your specifications. We'll then get everything you've ordered ready for you as soon as possible, so you can get your lesson set up and ready to go before the kids have their first lesson on Monday morning.