Our Playground Design Competition Winner!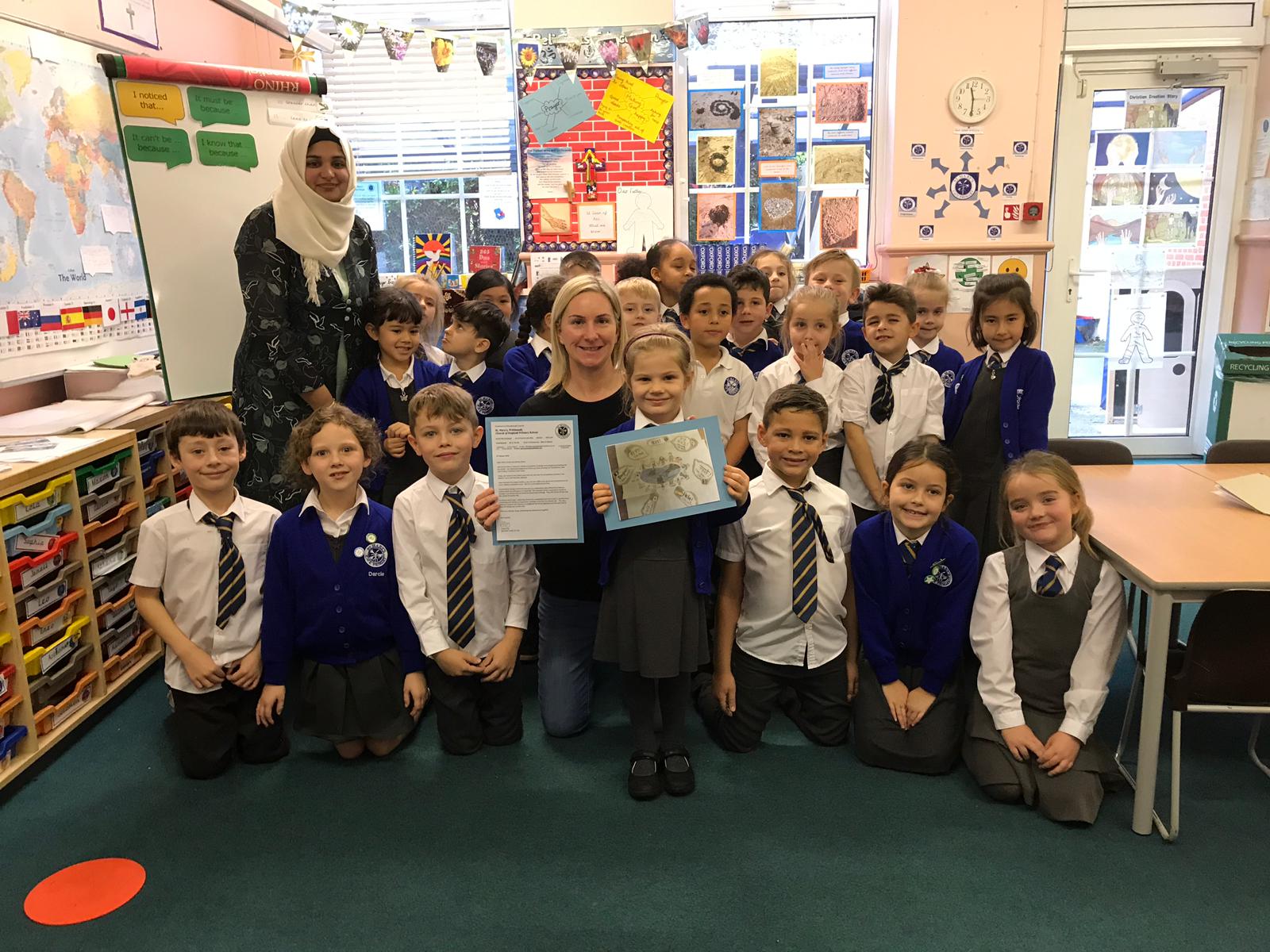 On December 5th the Designs & Lines team travelled to St Marys Prittlewell to meet 6-year-old Athena, the winner of our playground design competition! We were greeted on arrival by Emma Day who works as part of the Senior Leadership team at the school and told us all about Athena.
A year 2 student, 6 years of age, Athena was described as a hardworking and dedicated little girl who is kind to everyone she meets and wonderfully creative.
Her parents received a letter in the mail from the school saying she'd won the Designs & Lines playground design competition. When she found out, Athena was absolutely thrilled!
Visiting Athena's School Playground
The Senior Leadership team met us when we arrived and told us all about Athena. But before we could meet her, we needed to take a look at the playground and work out the best location for such a fantastic design.
We were shown around the space and allowed time to measure it, assess the quality, and find the perfect place for Athena's beautiful design.
Once we had walked around the playground, scouted out the best location, and discussed any requirements with the leadership team, it was time to meet Athena.
Meeting Athena and Her Excitable Classmates
Meeting Athena was an absolute joy! When we entered into Athena's classroom, we were met by 30 excitable children and a grinning Athena who was over the moon we'd come to visit.
The whole class were so supportive of Athena's success, which was lovely to see. She excitedly introduced us to all of her friends, showed us around her classroom, and told us how much she loves to draw and colour.
The children could hardly contain their excitement at our visit and were jumping up and down with all the excess energy. However, we managed to get everyone together and standing still long enough for a photo with Athena, her winning design, and myself.
Developing the Playground Design with Athena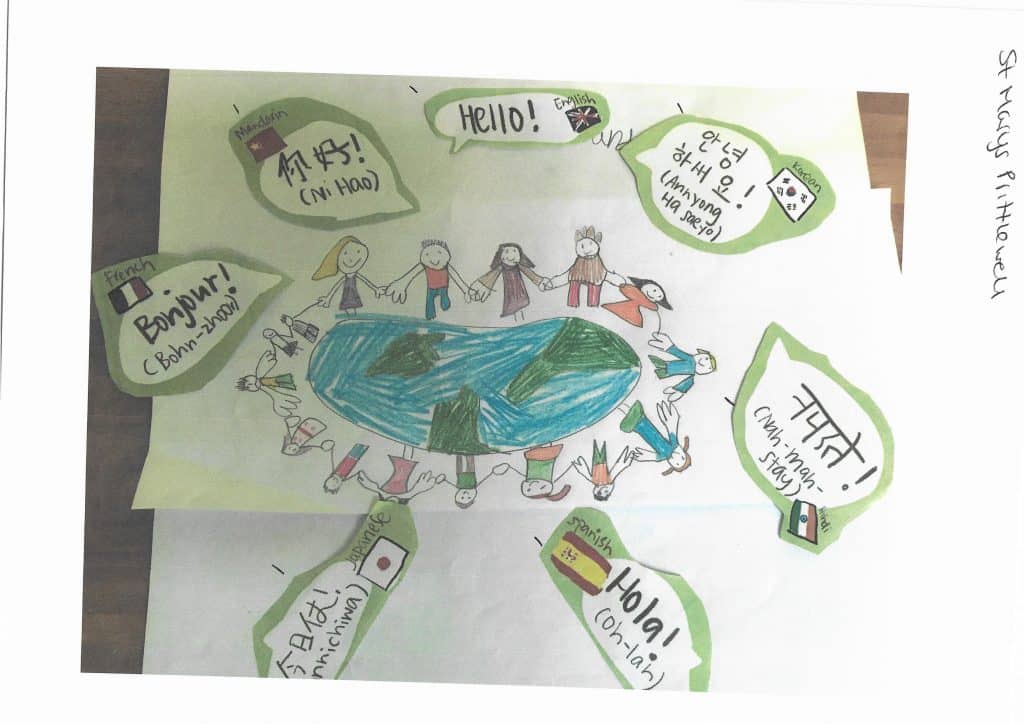 Once we'd spent some time with Athena and her classmates, it was time to discuss her design. Athena chose one friend and we all went to Emma's office.
Athena was keen to make a few changes to the colours and shapes, which we felt would certainly make the design even more exciting.
It was a wonderful opportunity to work with Athena, see her creativity first-hand, and let her take the lead on such an exciting design project.
It really was such a pleasure to meet Athena and see her passion and creativity.
The Competition Launch
Athena's school had contacted us earlier in the year when we first launched our playground design competition. Hundreds of schools around the country entered. This gave children the chance to have a say in their playground design.
After all, who would be better at designing school playgrounds than the children who play in them?
We had an influx of fantastic design entries from creative students all over the UK. From fairy tales and cartoon characters, to deep sea adventures, and racing tracks, we received so many entries that it took our team quite a while to sort through them all!
We Saw Athena's Submission and Knew We Had a Winner!
As soon as we saw Athena's entry, we were blown away by her creativity. The way she had incorporated fun play with education was something we were very impressed by.
Athena is a very worthy winner and we are delighted our playground design competition has encouraged such creativity. Our specialist designers have worked with Athena and using our software created a working design ready for installation.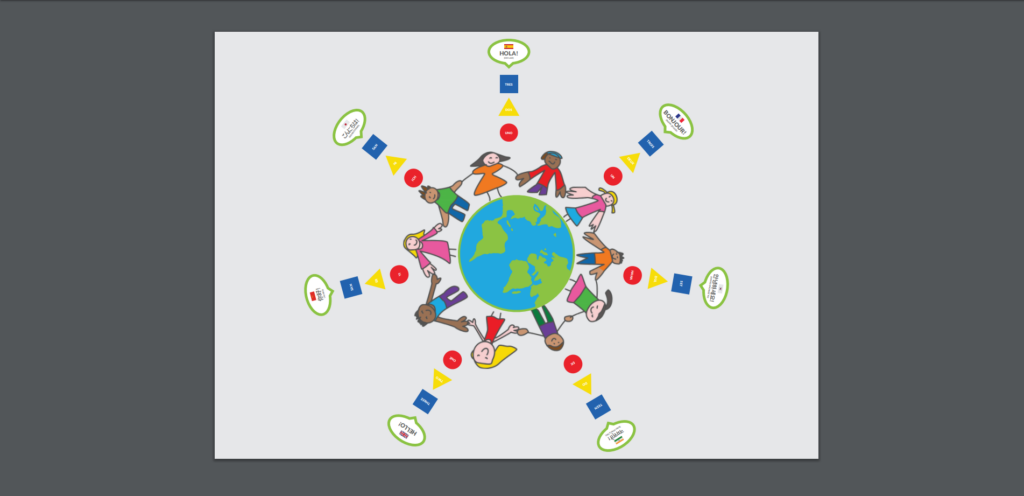 We Will Install the Playground Markings in January
In January, we will return to St Marys Prittlewell to carry out the installation. We've spent some time talking through the installation with everyone and what will happen on the day.
We've even invited the children to watch, take notes, and help us out with laying the markings (alongside our experienced team, of course).
We are so excited to work with a school so actively involved in the playground design process and we are excited to see Athena and her classmates again in January!
Install Your Playground Design Today
If you would like playground markings installed at your school to brighten up the tarmac, we offer some of the best design and lines in the country. All of our playground markings are:
non-toxic
durable
comes with a 4-year warranty
Discover the benefits of our playground markings for yourself and contact us today regarding your installation requirements.