School Netball Equipment for Lessons and Leisure Time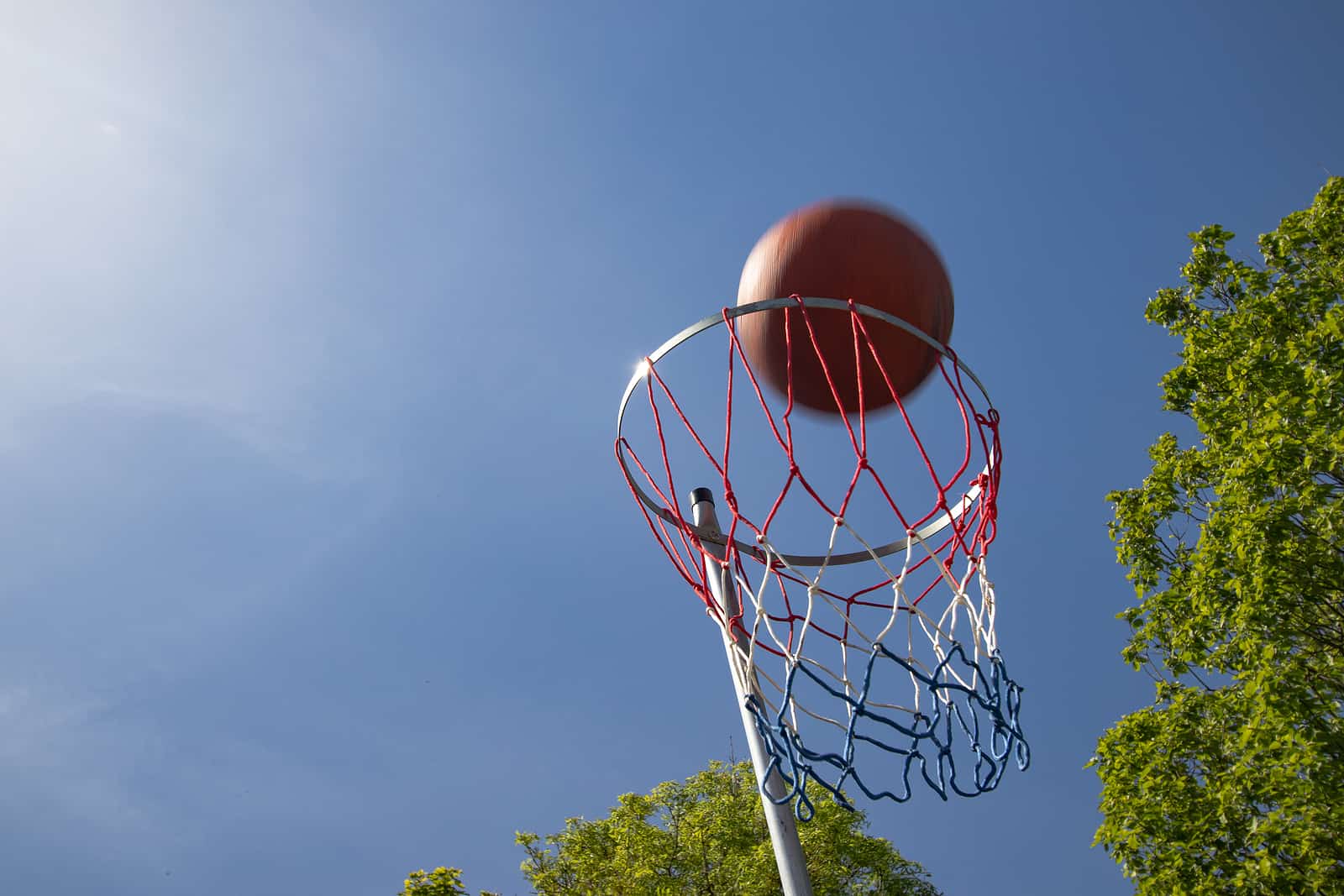 If you've got a class of Juniors who'll soon be moving on to secondary school and you want them to take a step up with their exercise routines, or even if you teach Years 7 and 8 and you're looking to start them off on an easy-to-learn sport they'll come across a lot, netball is an excellent place to begin. With our top-grade school netball equipment, you'll be getting everything you need to make it the best experience possible, too.
Have a look at what we can offer as suppliers of high-quality netball equipment and find out what you'll need to keep your kids active and engaged with the game. When you're ready and know what you need, you can get in touch with us and we'll help you to place your order as soon as possible.
Our Fantastic Selection of Netball Equipment for Schools
We've got a wide range of netball equipment and items available and we're happy to supply and install these across the UK. Each is bound to help make your PE lesson (or any game sessions you let your students have at break and lunch) the best that it can be.
From encouraging younger kids to find a favourite sport to stay fit and healthy and to learn the basics, to helping older pupils learn the more complex rules and prepare for competitions, our gear can get you ready for it all. Here, we've listed everything we'll be happy to provide for your netball-based PE lessons:
Netball ball sacks
Netball balls
Netball bibs
Netball posts (goal posts) and sockets
Creating Courts for Your Games
When you need to find the proper space to teach your students everything they need to know about netball, we won't stop at just providing equipment. Our collection of sports court playground markings has a great selection of vibrant lines and marking designs for netball courts, so your outside area can be made ready and fully fitted with easily seen lines and markings that you can use to teach kids about each of the court zones.
If you're just starting to take Juniors at your primary school through the basics of netball, you might want to start out with a simple Netball court from our selection. That way, they'll easily be able to see the lines and get to know the layout of a court without any interference or distractions from other markings.
Meanwhile, if you're teaching older students you might be able to move on and combine the court with other sports, like we've done with our Netball & Basketball court markings. This makes double use of the space for your PE lessons and gives your pupils a chance to learn more about two new games they could end up loving and wanting to play in their own time.
Why Choose Us to Supply School Netball Equipment in the UK?
We love what we do and we're proud to supply markings and equipment of exceptional quality to schools across the country. Over 10,000 locations across the UK have had their PE lessons, games, and even just their outside spaces in general transformed by our work so far, and we think we might just be the team to do the same for your school as well.
Below, we've listed just a few of the reasons we think we could be the professional suppliers and installers you need to plan a game of netball or two for your pupils:
We're an independent firm with over 20 years of experience in what we do, and we're happy to provide high-quality equipment and markings for schools as needed
We've had the privilege of working with a variety of customer types, from primary and secondary schools to nurseries, children's centres, organisations, and even local councils
Our netball equipment is ready for use both indoors and out
Our brightly coloured and completely durable sports court markings can easily be fitted to your playground, so you could soon have the perfect place to take your lessons or let your pupils play games by themselves at break and lunch
We'll be happy to design and fit any courts you need to suit the dimensions of the space you have
Our dedicated team of suppliers and installers will be ready and waiting to come to your location, so you can have all the gear you need, no matter where you are in the UK
We're also happy to be price-competitive, so if you find netball equipment for schools at a similar quality but also a cheaper price, we'll be fully prepared to match or beat it as necessary
---
Order Your Netball Courts and Sports Equipment Today
If you've been looking for just the right equipment to teach your kids a new game before they move up to Year 7, or want to help your secondary school students get to grips with the rules and skills involved in netball before they play in competitions, contact Designs & Lines today. We'll be fully prepared to provide everything you need to plan the lesson that's just right for their level, from training bibs and goalposts to lines and markings to set out a court.
To get started, simply give us a call or send us an email and one of our friendly team members will be able to discuss your requirements and specifications. From this, we'll be able to get your kids kitted out for a set of netball games long before Monday comes and lessons have to start.