Use Your School's Sports Premium To Redesign Your School Playground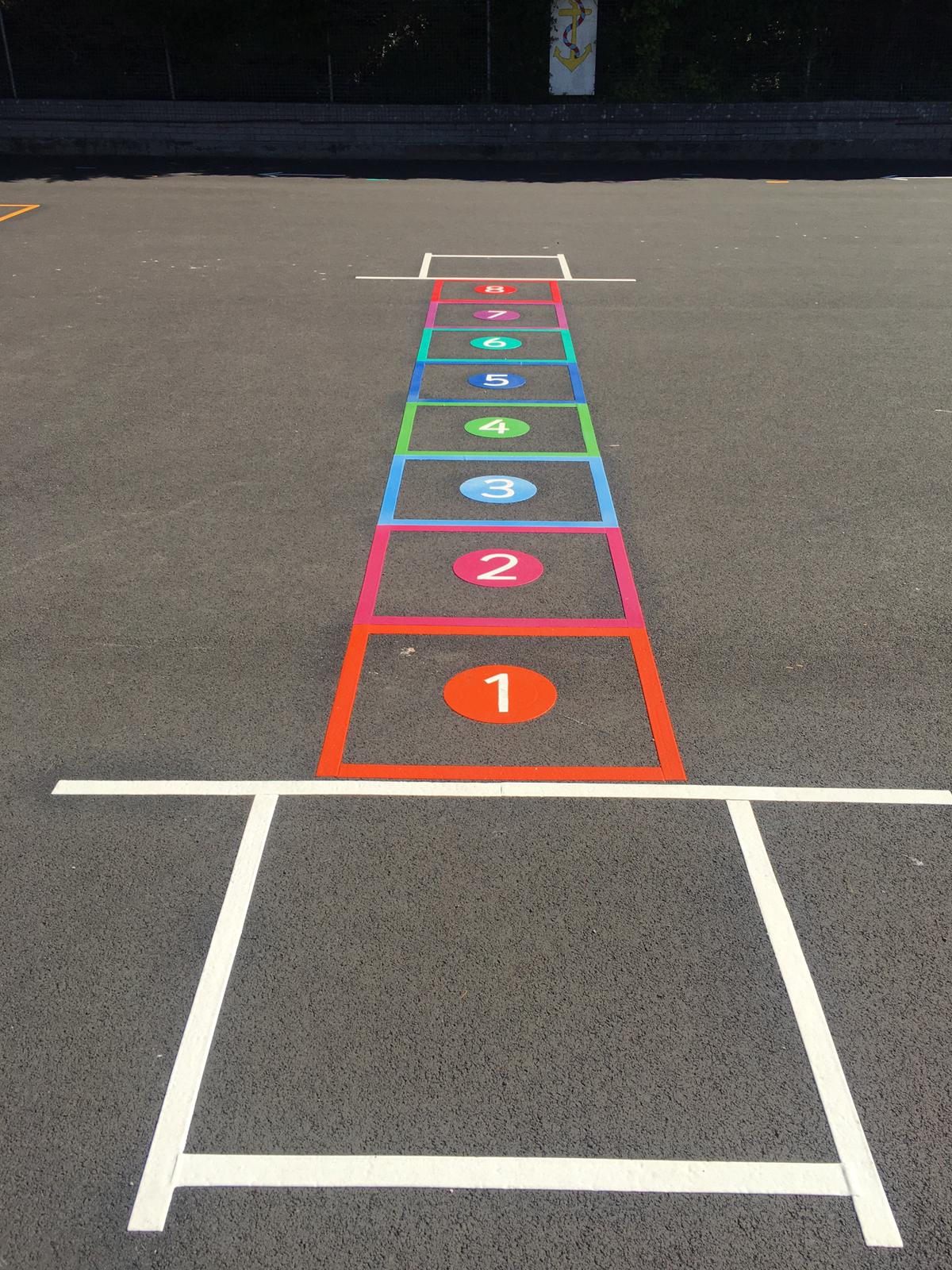 Since it was introduced in 2013, the government-allocated PE and Sport Premium funding has been a key focus of Ofsted, to make sure that it's being spent properly. It's never too early or late to think about the best way to spend the funding, either. Luckily, playground redesign is considered a perfect use of a school's Sports Premium.
What is the PE and Sport Premium Funding?
This is a fund set up by the government to encourage primary school children to be more active. It's mainly supported by the sugar tax, and jointly provided by the Department for Education, the Department for Health and Social Care, and the Department for Digital, Culture, Media and Sport.
The fund, which is £16,000 a year and usually based on the number of pupils in Years 1-6, is given to headteachers of UK primary schools in two payments. The first of these is in April and the second is in September.
How Long Will Funding Last?
The government has promised that this fund will continue to benefit primary schools at least until 2020. Importantly, the fund is also ringfenced, so it cannot be spent on anything other than PE and sport for schools.
Apart from this rule, the government believe that headteachers and others in leadership roles in schools should decide how best to use their funding. And, while there is little direct supervision, each school is judged on how well they've used it.
How is it Decided Who Gets the Funding?
To make the judgement, Ofsted examine the general performance of pupils compared with other schools and create reports that schools have to give to parents. From this, as well as other aspects of the Ofsted framework, they can decide if a school has used their funding correctly.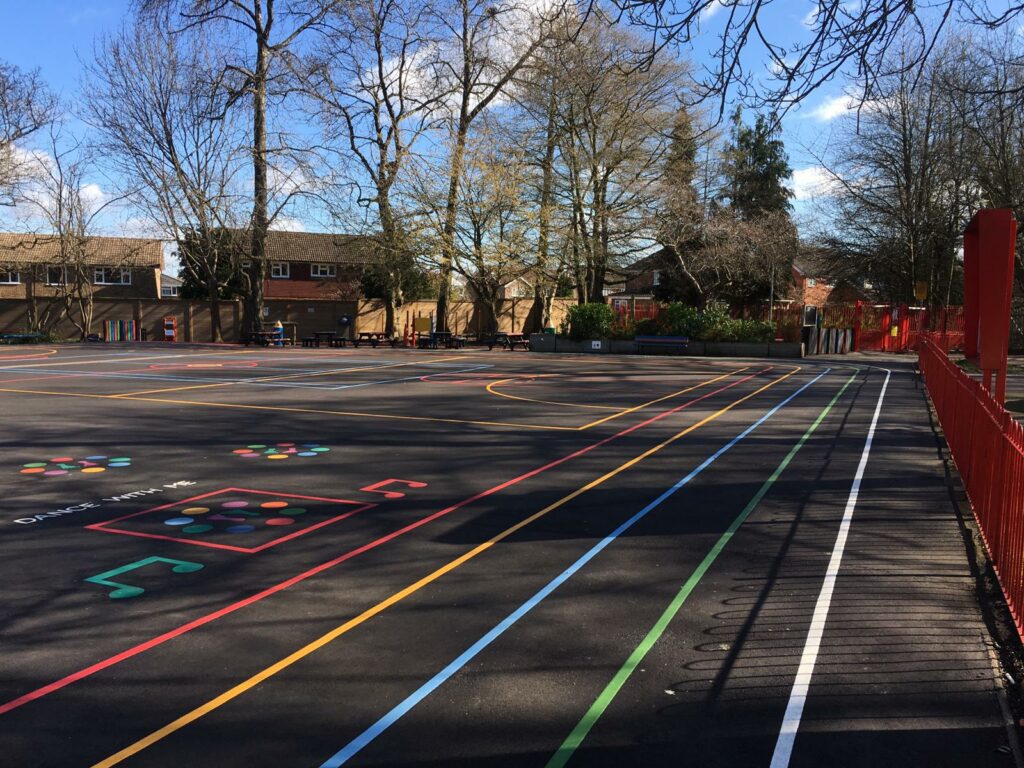 Why is Playground Redesign a Good Use of Funding?
There are a number of reasons that redesigning a playground is a good use of the funding. The first few we can mention are that playground markings are inclusive to all pupils, they're friendly to the environment, and they can make a noticeable difference in levels of physical activity.
Staying active plays a key role in helping to build up the confidence of children, and in turn, this new confidence gives a boost to their participation.
How Will a Redesigned Playground Help Children?
At playtime and lunchtime, different playground markings can help the pupils by marking out different "zones" in the playground. Game markings, such as hopscotch, snakes and ladders, and noughts and crosses, can all be placed into one area, for instance.
This gives a boost to the confidence of children by letting them have the choice of where to go. It also provides a comforting framework of fun, familiar games, while also giving them the opportunity to try new ones. Trying out new things builds up courage, and gives pupils confidence!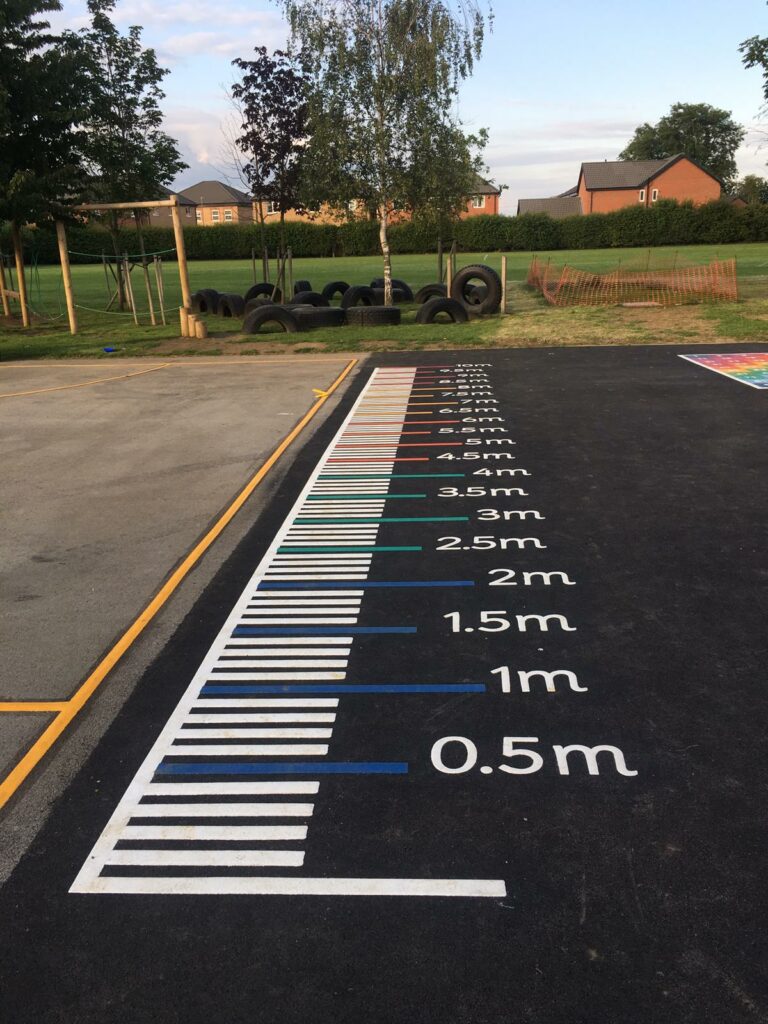 Can a Redesigned Playground Help PE Classes?
Playground markings can be extremely valuable tools for PE lessons, too! To start a lesson, teachers can use sports court markings to better explain the rules and goals of all the different games. Having brightly coloured markings on the playground is a better physical outline to work from than a board – it's also more fun to look at!
A large range of playground markings can also help teachers to plan their PE lessons, so they will be different each time. This keeps them interesting, and engages pupils. Not only that, but it might also lead a child to discover a new sport.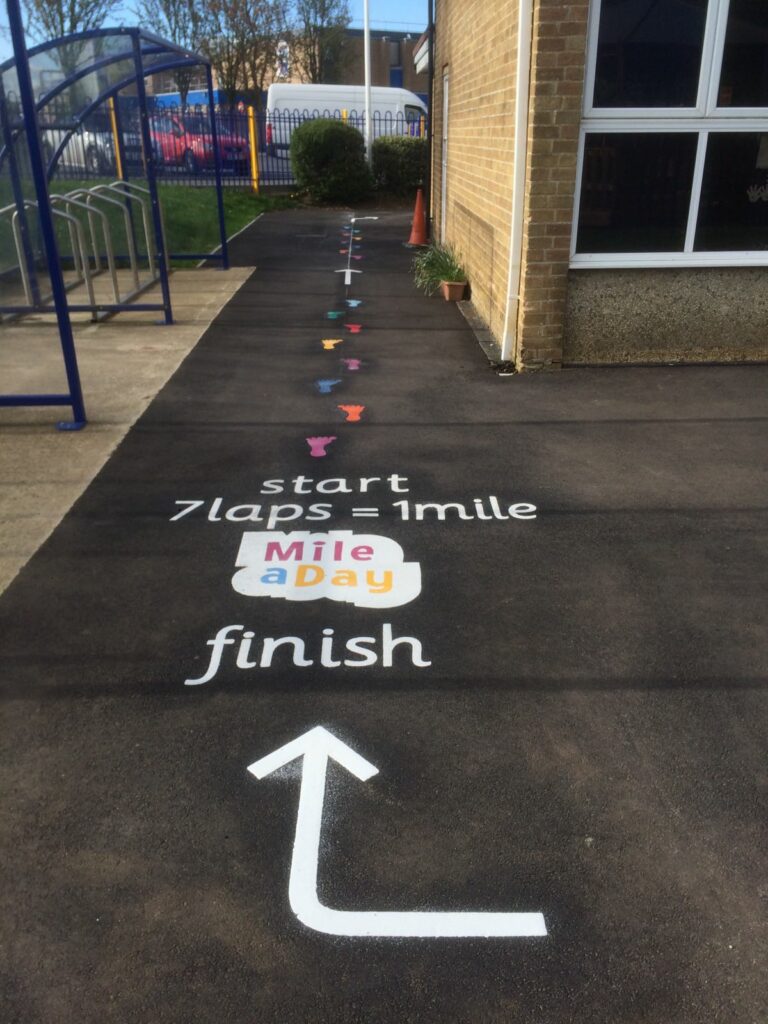 Can it Help any Other Initiatives?
Redesigning playgrounds can help schools to kickstart initiatives such as The Daily Mile. This is one of the fastest-growing and most popular initiatives for children's health in the UK, and it relies heavily on playground markings to make it happen.
Clear playground markings that are easy to see make great start and end goals, which can help to encourage pupils to take part. A range of exciting colours will make it even more fun for the children, too!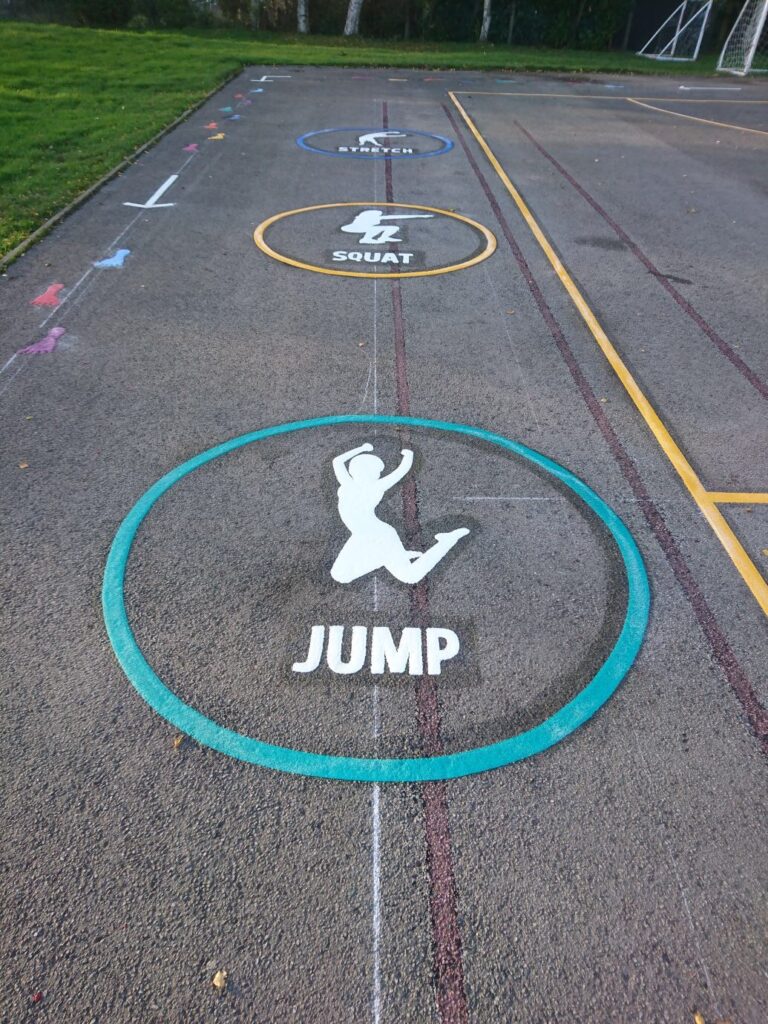 Consider Redesigning Your Playground Today
With so many months between the two funding allocation dates each year, you have plenty of time to think about the perfect playground markings for your school. What would your pupils benefit from the most? Which colours, games and sports would look the best?
If inspiration strikes, think about having your playground redesigned and get in touch today.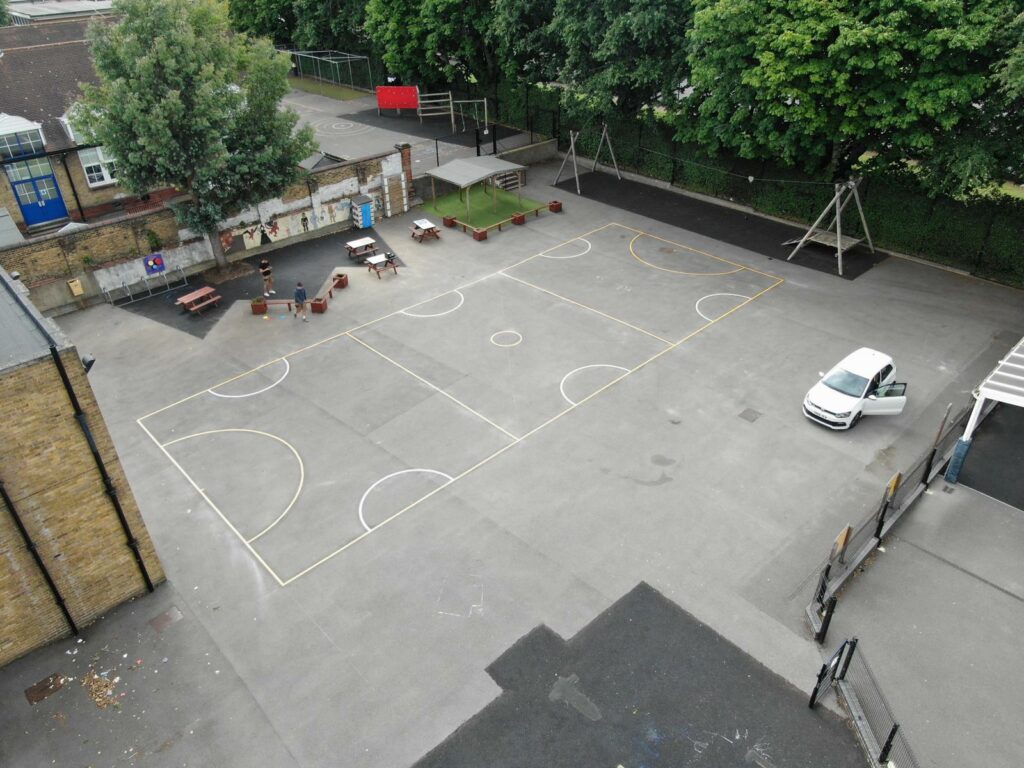 Why You Should Choose Us
We are passionate about what we do, and we take pride in delivering the best and brightest playground marking designs to educate and delight children of all ages and abilities. All our products are of the highest quality, last up to 10x longer than paint, and are warranted for 4 years.
Have a look at our brochure, or browse our gallery for other examples of our work. With our skilled professional team, we can also produce custom designs to give your pupils the best playground they have ever seen. Feel free to contact us with any questions, too – we'll be happy to help!