Shine@NechellsPOD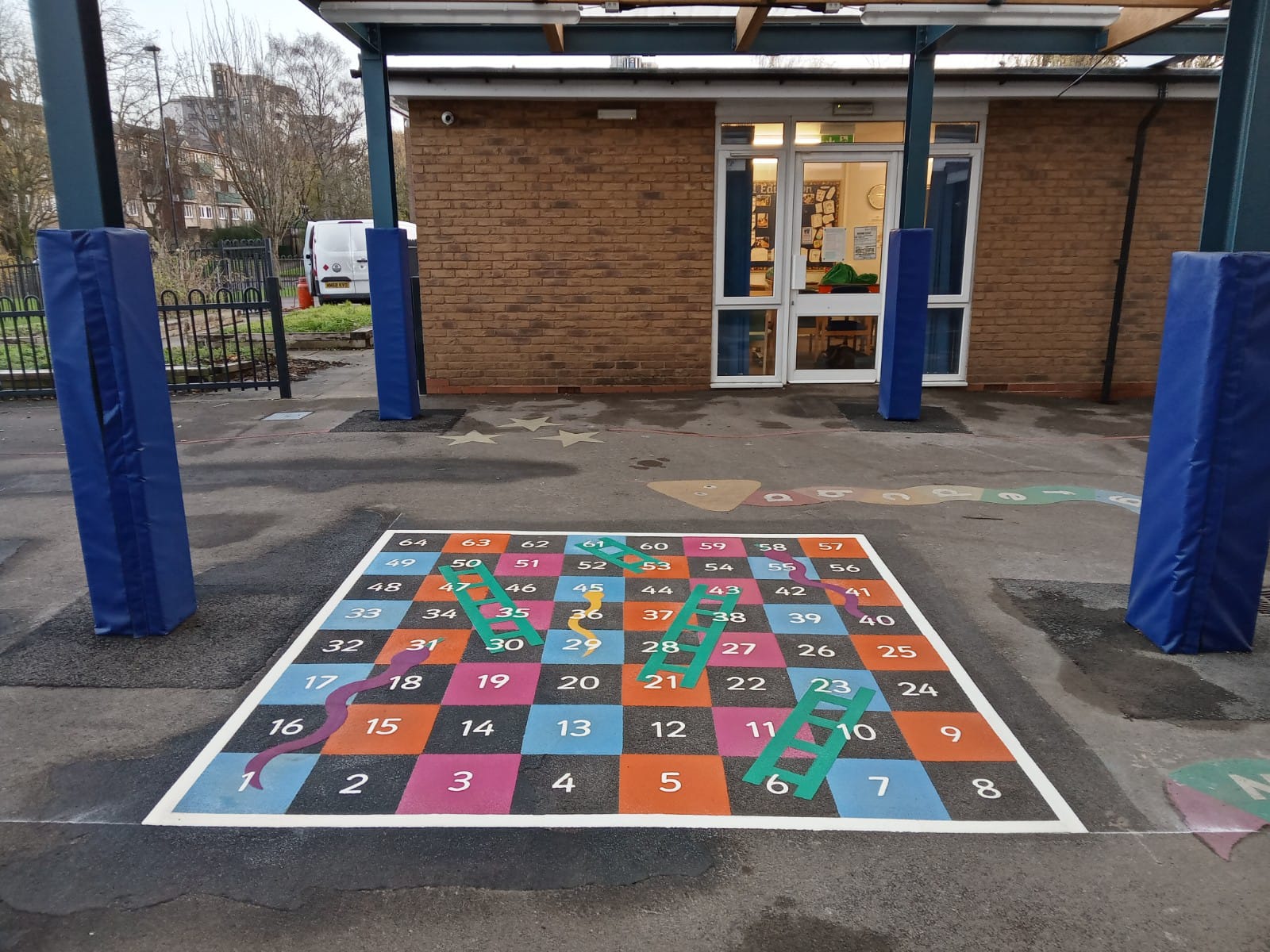 We don't just provide playground marking services for schools! We'll work with all sorts of children's centres and organisations to give their kids somewhere fantastically fun and safe to play and learn. SHINE@NechellsPOD found this out when we came to install playground markings in Birmingham.
What Were They Looking For?
This wonderful community hub was looking for two things: first, they wanted some old, worn-out markings removed. Second, they wanted some new, bright and brilliant playground markings to give the kids some amazing new games to play.
How Did We Achieve It?
This work had two steps. The first step was to carry out a quick, professional removal of all the old playground markings that were no longer needed. This was achieved using our Blackout Paint method, in which specially-curated, hardwearing, non-slip paint is used to erase the appearance of existing designs. It's an ideal method for smaller areas or markings that need removing, especially if a new marking isn't going to completely cover an old one.
We then went ahead with installing the markings, using pliable thermoplastic to add in games and activities quickly, easily, and making it so that they were ready to use as soon as possible.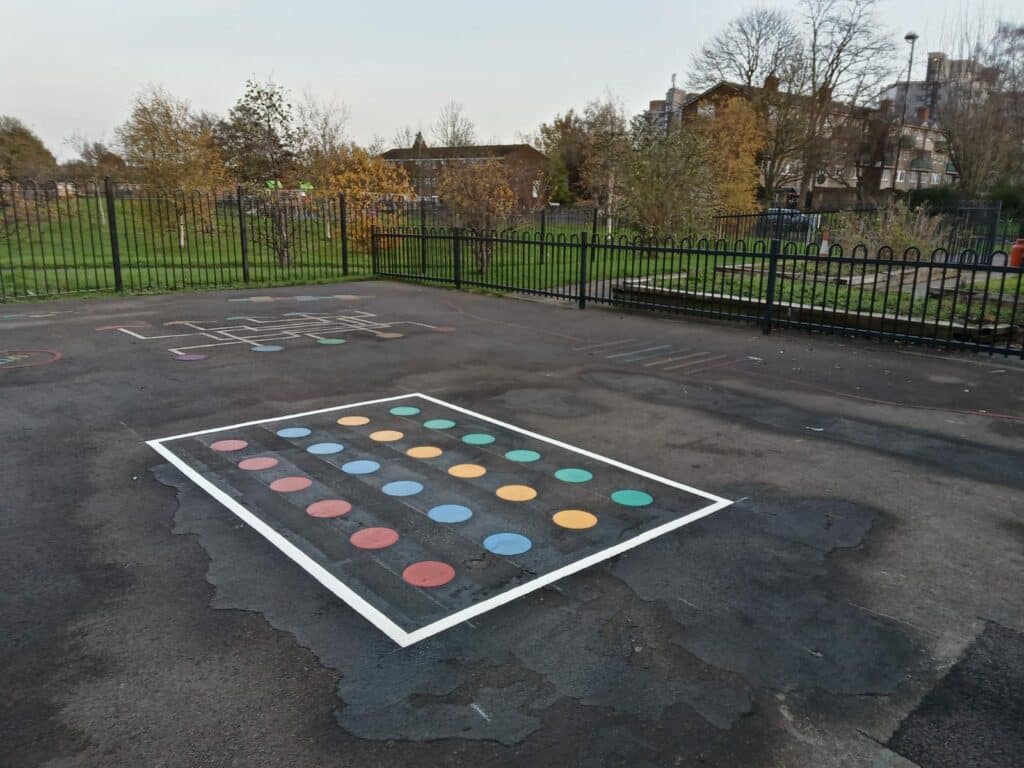 Their Brilliant New Markings
Take a look below and see if these markings are just what you need to transform your outside spaces into a hub for exercise, entertainment, and education:
1-64 Solid Snakes and Ladders
If you want your kids to have a great game, keep active outside, and do a little bit of maths to keep their minds sharp all at the same time, then our 1-64 Snakes and Ladders is just what you need!
Taking this classic game to the playground is as easy as playing it indoors, too. All you'll need are some of those big foam dice and some markers so each player knows where they are. Unless the kids want to stand on the grid and be the markers themselves!
Twister
Who needs a mat each time you want to play Twister? You won't ever have to worry about weighing the game down again whenever you want to play this game outside; you'll have a permanent place to create the biggest and best Twister challenge! All you'll need is a board with the colours and positions, or someone who is good at shouting them out randomly.
What Went Well With the Work?
The fact that we made the space so colourful! A lot of the markings currently installed in the playground are and were older, and it showed. By carrying out our marking installation services, we were able to offer a fresh set of vibrant, rainbow-coloured activities to replace older ones that the kids had clearly had fun with for a long time and were well-loved.
Doing it in hardwearing, durable thermoplastic also means that these new markings will stay looking their best for even more kids to enjoy!
Were There Any Special Requirements?
There weren't any extra special requirements or requests when carrying out this work. Instead, the work was special because we got to make a bright, fun new space for the kids who will use it!
What Did the Staff Think?
Beth Bailey, Project Manager at SHINE@NechellsPOD, wanted to say this about what we'd achieved:
"Designs & Lines have given our playground a lovely facelift with the Snakes and Ladders and Twister. All the children who attend in the holidays have loved playing and as the weather improves, we hope more families will come and play together. Thank you."