Ysgol Bae Baglan – Playground Markings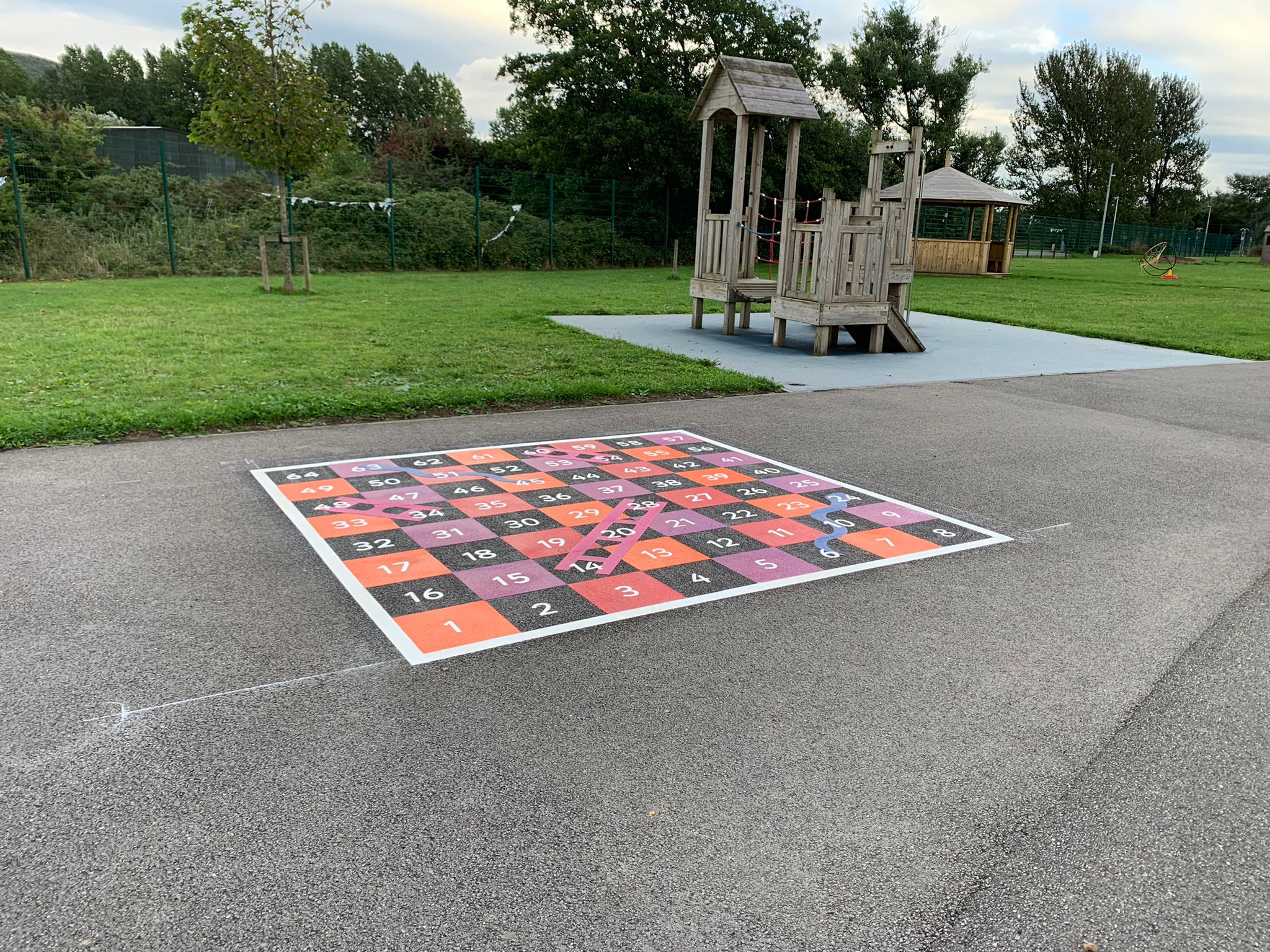 We're ready to work across the entire length and breadth of the UK, as Ysgol Bae Baglan school found out when we went to supply and install playground markings in South Wales!
What Were They Looking For?
Originally, the school was looking for a new, permanent basketball court. But when they contacted us and saw what else we could provide, a number of additional courts, games, and activities were added to the order!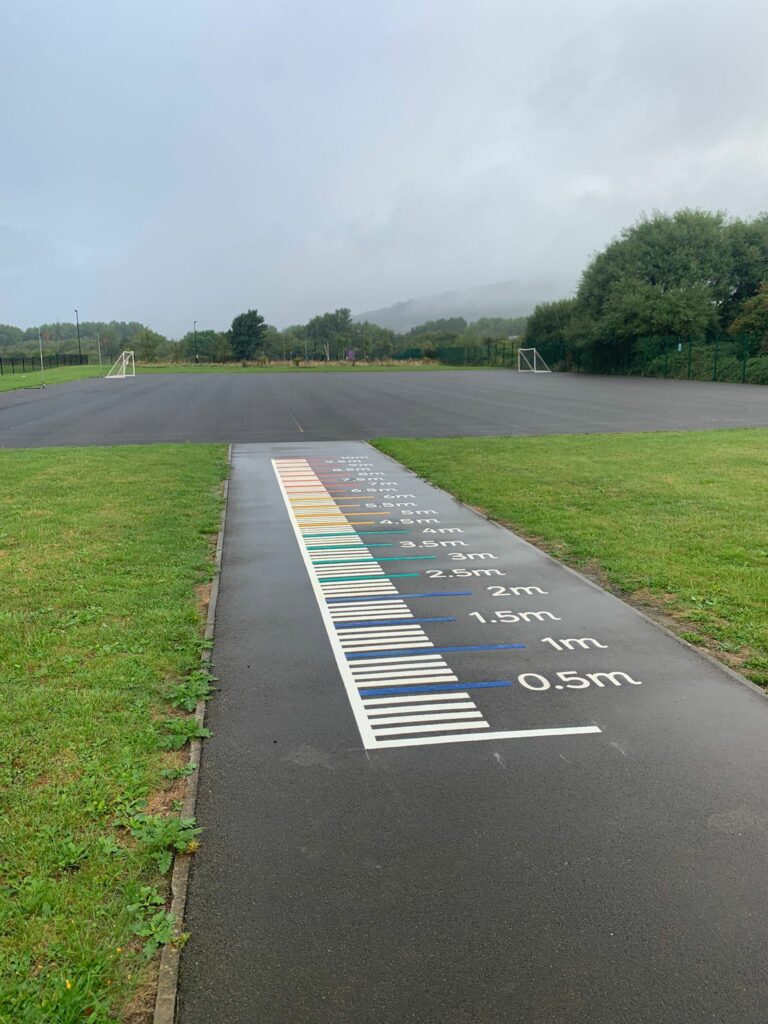 Their Stunning New Sports and Games
If you want to know more about the fantastic and fun sports court and playground games and activities we've installed for this amazing school, you can find out here:
1-30 Hopscotch
What's more fun than Hopscotch? How about an extra long hopscotch grid that teaches your kids how to count up to 30? We're ready to make hopscotch grids as long or as short as you need them. So, if your students are just starting out learning the numbers from 1 to 10, or if they're ready to move on to bigger numbers, we can increase the size in a custom order.
1-64 Solid Snakes and Ladders
Like our Hopscotch offerings, our 1-64 Snakes and Ladders is the perfect combination of game, maths problem solving, and outside activity. It's just what you need if you want your kids to get some fresh air and move around a bit, while also keeping their minds working!
Activity Trail
When you want your students to practise different kinds of movement, an Activity Trail will see them hopping, skipping, and jumping – as well as walking and running! It might also get them thinking a bit, too, and anticipating which move they're going to have to make next when moving from one activity to the next.
Basketball Court
Ysgol Bae Baglan's new, permanent Basketball court is bright blue, but you can ask for yours in practically any colour you want! For example, if you'll be hosting other schools for games and tournaments, you might want to ask for them in your school's colours to show just who the home team is.
Number Target with Shoot Lines
Combining our Number Target with a set of our Shoot Lines creates its own place to practise accuracy and coordination.
Standing Long Jump
Does your school have space for a Standing Long Jump? If you'd like to expand the topics you teach in PE and want an area that's precisely marked out, so that you can accurately record every jump every time, this is the marking for you.
Why are We Happy With This Project?
We're happy with the results for lots of reasons, but two, in particular, come to mind. The first is that the court lines have already proven extremely popular with the students, and the games are constantly in use at break and lunch times.
The second is that we have made friends for life in Ysgol Bae Baglan. We're delighted to say that the school will continue to use us for all future playground markings, games, and sports court installations. Just say the word and we'll be ready to go when you are!
Speaking to a Staff Member
Jonathan Bowen, PR & Sports Development Coordinator at the school, had this to say about our services:
"From the start of the project to the installation, Design & Lines have been totally professional. The efficiency of replying to queries and quotes was brilliant.
Bae Baglan School is delighted with the installation of our bright blue outdoor basketball court. It looks amazing and the staff from Design & Lines must be commended, from the admin team to the installation team. A superb job and we will be using Designs & Lines for all our line markings, court markings, and playground designs in the future. Thank you!"